An article from
University of Tromsø – The Arctic University of Norway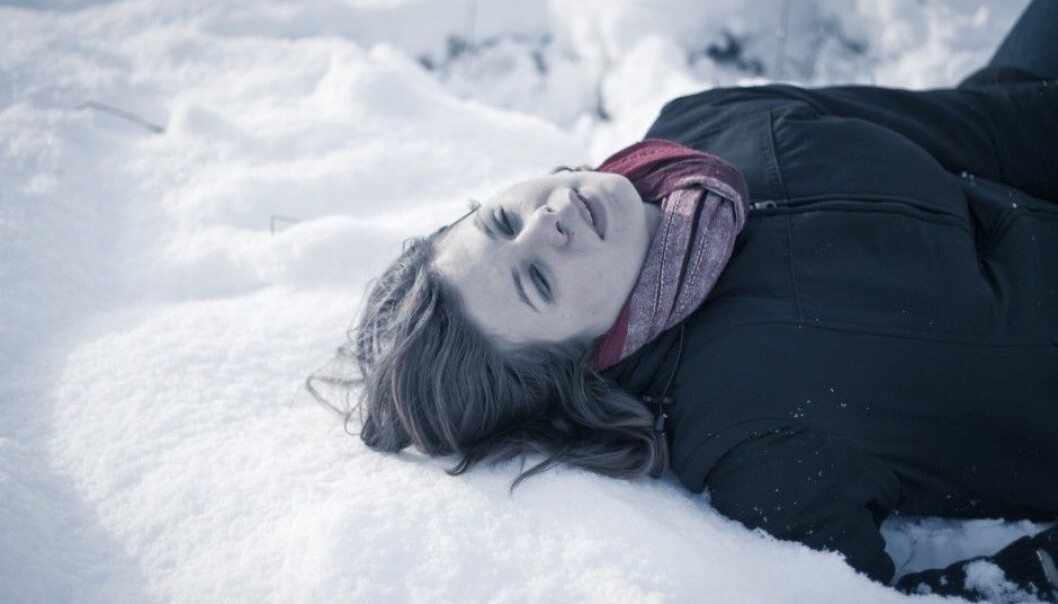 Surviving hypothermia
If you're found cold, lifeless, and without a detectable pulse, you're more likely to end up in a morgue than a hospital. However, with proper first aid treatment, humans can survive many hours of cardiac arrest.
University of Tromsø – The Arctic University of Norway
University of Tromsø – The Arctic University of Norway is the northernmost university of the world.
Hypothermia: In many parts of the world, a cold and lifeless body without a pulse is a clear indication that you are dead. But sometimes being extremely cold – hypothermic – can actually save your life.
If a person goes into cardiac arrest on the streets of Tromsø, the paramedics and doctors have just 30 minutes in which to revive them. If the unlucky patient is revived using cardiopulmonary resuscitation (CPR) within that 30-minute window, the chances of returning to a normal life are high.
But every minute beyond those first 30 minutes drastically reduces the chance of survival.
"Patients with dramatically low body temperatures and who suffered a cardiac arrest have survived for up to six hours with continuous CPR. And they were able to return to a full life after being resuscitated," says Torkjel Tveita, an attending physician and professor at the University of Tromsø.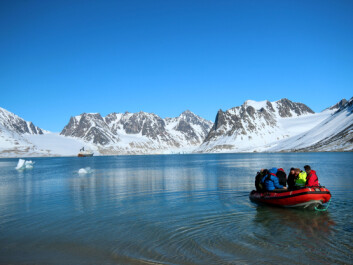 The University Hospital of Northern Norway is the world's leader in treating hypothermia accidents and has been involved in several remarkable revival efforts. Now, researchers at the University of Tromsø are investigating hypothermia accidents via a project named Cold Water Survival.
Reduced need for oxygen
To determine why you have more time if your heart stops when your body temperature is extremely low, the researchers will conduct experiments on pigs. Pigs have approximately the same normal body temperature as humans, about 38 °C, and a body that behaves much like the human body during cooling.
"All cooling below 30 °C can be considered dangerous. Animal experiments have shown that this kind of deep hypothermia over a long time will cause heart failure that will appear during and after the patient is warmed up. If you have deep hypothermia, it is better for your heart to be cooled and warmed up quickly, rather than being exposed over a long period of time to a body temperature of 30 °C," says physician Ole Magnus Filseth, who wrote a dissertation on the subject at the University of Tromsø.
Filseth emphasises that CPR should be started as quickly for people with hypothermia and cardiac arrest as for people whose body temperature is normal.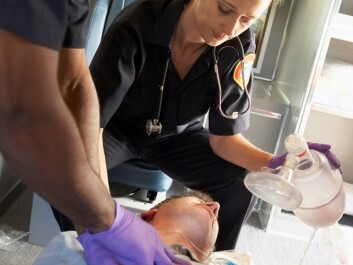 "All patients who stop breathing should immediately be given CPR. It's easier for a layman to determine that a person is not breathing than if the person is having a heart attack," says Filseth.
But how is it possible that a cooled-down human body can return to near normal function after six hours of cardiac arrest? The researchers' hypothesis is that the cells need so little oxygen in a cooled state that they can get by with the little oxygen that is supplied by CPR.
"In this case, think of oxygen as the body's gasoline. You use more fuel driving at 90 kilometres per hour than at 30 kilometres per hour. The same is true with the body. Circulation naturally decreases as a consequence of cooling, cellular metabolism is reduced and therefore the body uses less oxygen," explains Tveita.
"The hypothesis is that by providing CPR to maintain blood circulation in a body that is cooled to 25 °C, we can reach virtually 100 percent of optimal oxygen transport," he says.
The most extreme story
Facts:
Hypothermia is defined as a core body temperature below 35 °C.
The Barents Sea has an estimated NOK 180 billion of petroleum in undersea reservoirs.
Since 2004, 22 people have died in avalanches in Troms County in Northern Norway.
"As long as your lungs get oxygen and your heart pumps blood, there is hope," says Tveita.
That was certainly the situation for the most extreme hypothermia case that a human has ever survived. Anna Bågenholm, a medical doctor, lost control of her skis on a mountain ski tour outside of Narvik in 1999. At 6:20 p.m., she fell through the ice on a river, head first. When her companions found her they saw just her skis and legs. The rest of her body was locked in the grip of the icy river.
Bågenholm was lucky in many ways: she landed on her back under the ice and was conscious long enough to find an air pocket. She was unconscious for 40 minutes before her heart stopped, but her core temperature was so low at that point that her body's oxygen demand was greatly reduced. Finally, after 80 minutes, her ski companions managed to chop her out of the ice. They were all doctors and immediately started CPR.
Her core body temperature was measured at 13.7 °C. She showed no signs of life. She was pale, wet and ice-cold, and her pupils were dilated. Luckily, Bågenholm ended up at the University Hospital of Northern Norway, where emergency doctor Mads Gilbert, who is now also a researcher on the Cold Water Survival project, and the rest of the medical team knew that a hypothermia patient first has to be warmed up before being declared dead.
The doctors continued CPR while they warmed up Bågenholm. Her heart started beating on its own again at 10:15 p.m.
"Animal experiments suggest that heart failure occurs as a result of cooling. But this is not a huge problem in hypothermia accidents, as long as the patient is treated according to modern medical guidelines," says Filseth.
"Patients who die after they are warmed up, die from brain damage due to oxygen deficiency – in the case of drowning, for example. Or they die of multiorgan failure in an intensive care unit several days into the course of their treatment. People who are released from the hospital alive generally have a good prognosis and will regain their original heart function".
Anna Bågenholm is one of the lucky ones. Today she is very much alive, working as a medical doctor.
Little studied
Hypothermia accidents are actually relatively rare. In his dissertation, Ole Magnus Filseth calculated an annual rate in Norway of 0.5 cases per 100 000 people.
And despite what you may think, hypothermia accidents are no more likely to occur in the Arctic than in more southerly latitudes. In February of 2012, for example, more than 420 people froze to death in Central and Eastern Europe.
Filseth thinks that we will likely see more urban hypothermia deaths in the future, mainly because of the increased likelihood of extreme weather events due to climate change and cutbacks in social services due to the global financial crisis.
However, there is very little research on hypothermia accidents.
Most clinical reports of hypothermia accidents are limited to isolated events such as Anna Bågenholm's, or the story of John Arve Johansen from Sortland, who was deeply hypothermic and survived seven hours of cardiac arrest with on-going manual CPR.
Johansen's case is probably the longest time a person has been in cardiac arrest and still successfully resuscitated. He was also resuscitated by the emergency medical personnel at the University Hospital of Northern Norway.
Other investigations have been conducted on sailors and soldiers who died of hypothermia during war. The most despicable hypothermia research was conducted by the Nazis in the Dachau concentration camp. The experiments they conducted on prisoners there, as well as experiments that were conducted in US prisons, represent a blemish on the history of hypothermia research.
These experiments and their results are considered unethical and are not used by scientists today, Filseth writes in his thesis.
Interest from the oil industry
Now, there are signs of increasing activity in the waters of the Arctic. The Barents Sea is becoming more attractive to many industries as global warming melts away the Arctic's summer ice cap. More and more cruise ships, cargo ships, research vessels and trawlers will travel along the northern Norwegian coastline. This increased commercial activity also entails a greater need for stricter safety requirements.
The petroleum industry in particular is pushing for more research on hypothermia accidents, and Cold Water Survival is being funded via a Research Council of Norway programme called Petromaks. The programme was established in 2004 to support petroleum-related research and development.
"The oil industry sees that transport distances in the cold Barents Sea pose a substantial challenge. Ships, trawlers, drilling platforms and other installations are a long way from the hospital. We can provide first aid out at sea, but how do we warm these people up? For that we need a heart-lung machine, and only Norway's biggest hospitals have those," says Tveita.
A side project, funded by the Ministry of Foreign Affairs, will ensure the creation of national guidelines for how to treat hypothermic individuals who are injured at sea. Part of the project is to find out whether it would be advantageous to use portable heart-lung machines, known as ECMO, in rescue helicopters.
"Although the proponent of the project is the oil industry, it is our goal that the new rescue and treatment methods will benefit the population as a whole," says Tveita.
External links
Related content