This article was produced and financed by
The Research Council of Norway
Increasing athletic performance in the cold
Cross-country skiing is Norway's national pastime. Now researchers investigate how skiers should dress for optimal performance in sub-zero temperatures.
The Research Council of Norway
The Research Council of Norway is a government agency responsible for awarding grands for research as well as promoting research and science. It also advises the government in matters related to research.
Many Norwegians – amateur and professional cross-country skiers alike – take part in popular races with courses of 50 kilometres and more. An even greater number spend hour after hour skiing in the woods and mountains purely for recreation.
Common to all of them, whether competing or relaxing, is the need for suitable clothing.
The quality of the sportswear is especially important for competitive skiers. The wrong choice of clothing can slow an athlete down.
New research shows that a skier whose body temperature is lower than that of his or her competitors can fall behind by 200-300 metres after ten kilometres. This can easily spell the difference between first place and an unimpressive finish down the field.
Two-three percent decline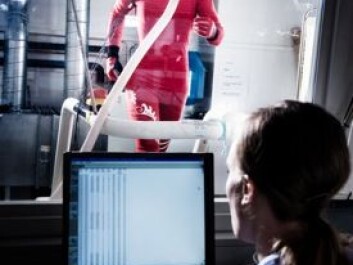 Temperature can have an immense impact on performance.
"The decline in performance can equal from two to three percent of the distance otherwise covered over 20 minutes," says Øystein Wiggen, doctoral fellow at the independent research foundation SINTEF.
Wiggen has recently completed the study Optimal performance in the cold. The study is part of the research project, 'ColdWear - Textiles and Clothing for improved safety, performance and comfort in the High North', which examines how low a temperature humans can tolerate in different contexts.
Øystein Wiggen and the ColdWear project were involved in the development of the new official ski suit worn by Norway's national ski team during the Nordic World Ski Championships held in Oslo in 2011.
The event was a huge success for the Norwegian team.
Textile and petroleum industries working together
Wiggen's study is of special interest to athletes, but also holds promise for the petroleum industry as operations in the far North increase. With this in mind, SINTEF chose to cooperate with both the textile and petroleum industries on the project.
Whether it concerns country-skiing or work performance in sub-zero temperatures, the considerations are the same.
"For competitive skiers, minor details can mean the difference between a success and failure," explains Wiggen.
"In industry, it's essential to know what is going on with the workers outdoors and to adapt their clothing to actual conditions."
The project Coldwear was funded under the Programme for User-driven Research-based Innovation (BIA) for the Research Council of Norway.
Translated by: Glenn Wells and Carol B. Eckmann
External links
Related content