This article was produced and financed by

Nofima The Norwegian Institute of Food, Fisheries and Aquaculture Research

- read more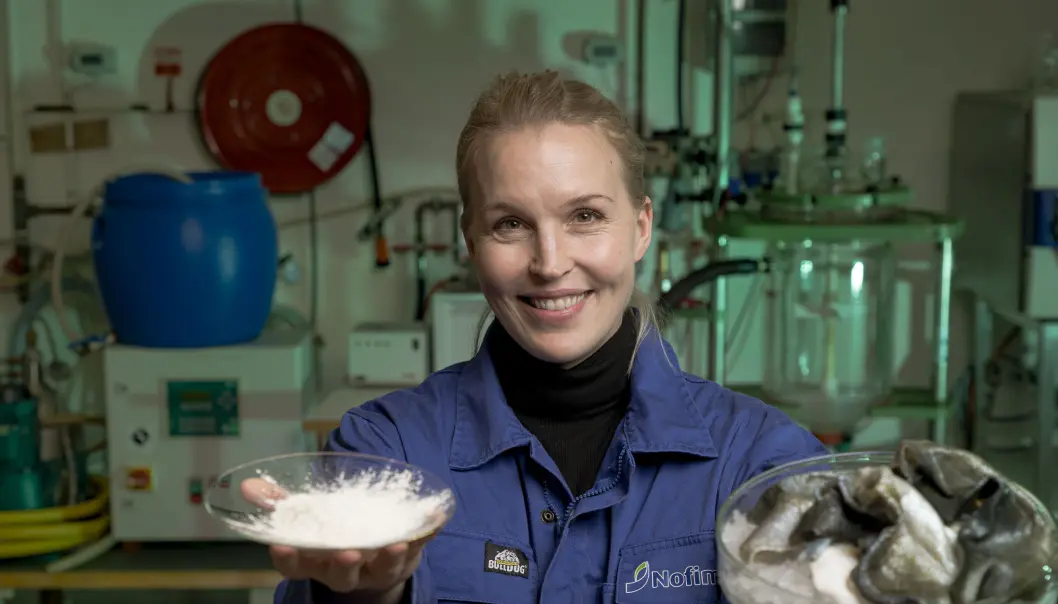 Collagen extracted from fish – better for the climate, suitable for vegetarians
Researchers from Nofima are able to extract high-quality collagen – a favoured supplement by many – from fish like cod, herring and mackerel. The huge piles of fish skin left over after fillet production can once again become a commodity.
Less joint and muscle pain, better skin, stronger nails and hair. Many people praise the effects of taking collagen supplements, and products containing the protein have invaded the market for health food products in recent years.
The collagen currently on the market is usually extracted from cattle and pigs, which excludes vegetarians and some religious groups from using it. Now, however, Nofima scientists have found specially-adapted methods for extracting various collagen products from other species.
"We are able to extract high-quality commercializable collagen products from fish like cod, coalfish, herring and mackerel, and we are working on adding more species. This means that people who don't eat meat can start using collagen supplements", says scientist Kjersti Lian.
This can expand an already large market. In addition, collagen from marine raw materials is associated with a lower carbon footprint than its competing products, which is a benefit the manufacturers can highlight in their marketing.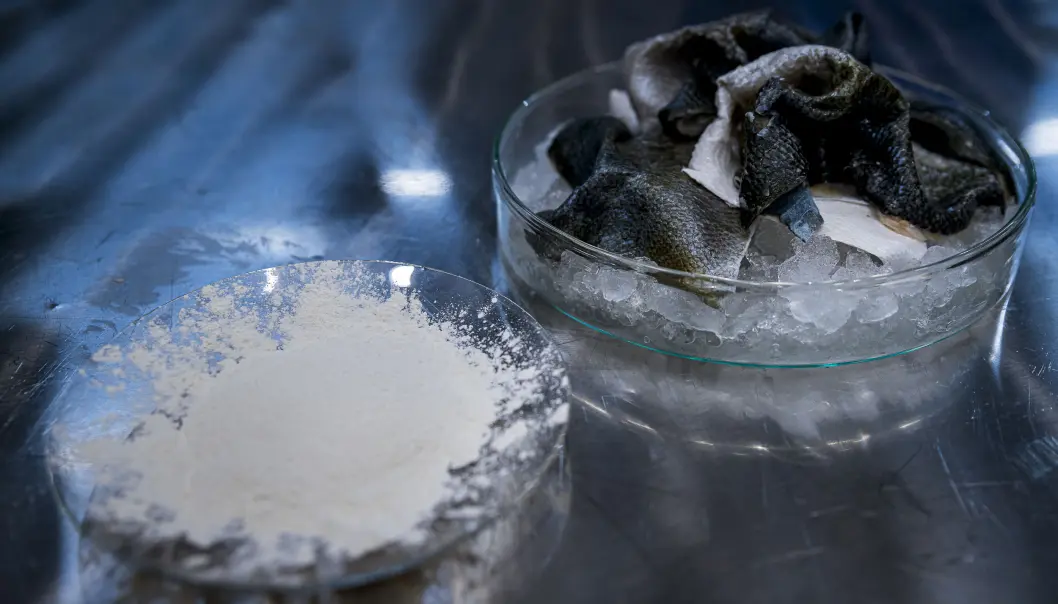 Personal testimonials
Collagen is the most abundant protein in our bodies, and helps us stay strong and agile. It is in our skin, hair and connective tissue, but as we grow older, we produce less.
The idea behind taking collagen supplements is not only to add more collagen to the body, but also to boost the body's own collagen production. But does it really work?
"To document the effects of collagen supplements in humans, long-term scientific studies with a large number of participants are necessary. This has not been done yet, so currently the manufacturers rely on testimonials from individuals", says Lian.
And there are many who swear by collagen supplements. Due to the massive demand, more and more products are introduced to the market.
Creating more value from the raw materials
This could provide new sources of revenue for food manufacturers who generate a lot of surplus raw material in the course of manufacturing the main product. Nofima has experimented with raw materials from reindeer, chicken and various marine species, and has found ways to extract this popular protein. Each source and each product requires its own method.
"When we are working to extract valuable compounds from raw materials, the overall goal is to utilize natural resources in the best possible way by turning cheap raw materials into valuable products, boosting the Norwegian food production sector", says Kjersti Lian.
Skin, bones and intestines are tested for valuable components that can be extracted and be used for different products. Fish skin is particularly rich in collagen.
The desirable properties of fish skin is nothing new. In earlier times, fish skin was used for shoes and clothing. And now, the huge piles of fish skin left over after fillet production can once again become a commodity.
"Our research shows that several marine species are very suitable for collagen production. This represents a great opportunity for the Norwegian fisheries and aquaculture industries," says Kjersti Lian.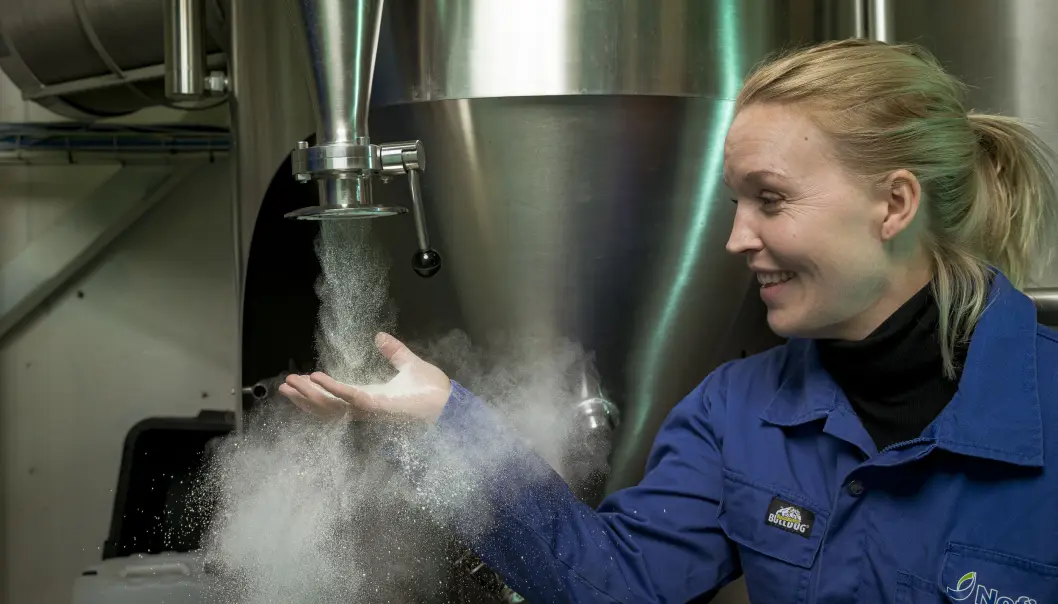 How is it done?
Researchers use hydrolysis where enzymes are added to the raw material, dissolving it, and a series of different processes separate dry matter from wet.
The protein is also suitable for making various gelatine products. Fifteen years ago, Nofima scientists succeeded in manufacturing gelatine from cod skin. The successful extraction of collagen from various animal species is a result of many years of research experience and excellent partnerships with industrial partners and European research communities.
At Nofima's pilot plant Biotep, lab results are tried out experimentally on a larger scale. Companies can come here to test their products for production readiness and get help in developing a production process in accordance with their needs.