THIS ARTICLE/PRESS RELEASE IS PAID FOR AND PRESENTED BY the
Norwegian University of Life Sciences (NMBU)
- read more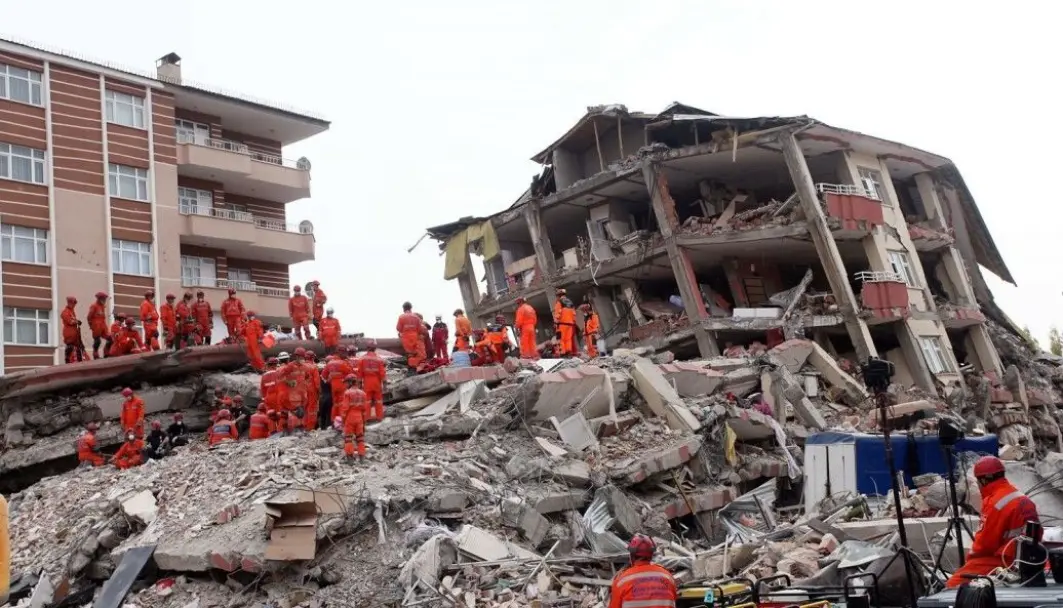 Wooden panels protect houses from earthquake damage
Norwegian solid-wood structures can protect Italian cities from earthquake damage. A European research project shows how concrete buildings can be reinforced with wood to prevent them from collapsing when an earthquake strikes.
Where the risk of an earthquake occurring in Europe is highest, wood is utilised the least. Aside from Iceland, the countries in southern Europe – Italy, the Balkans and Turkey – are most at risk from earthquakes. The same countries were quick to abandon their wooden-building traditions and started to use steel and concrete to construct new buildings.
According to Roberto Tomasi and Francesco Boggian, this was an unfortunate shift. The two Italian scholars are conducting research in Norway: Tomasi is a professor at NMBU and Boggian is working on his PhD. They are now working to demonstrate how Norwegian wooden-building traditions can be used to reinforce southern European brick and concrete buildings against earthquakes.
Wooden panels
"We will use wooden panels to increase the buildings' structural resistance," says Tomasi. Since Norway produces timber, with its forestry and timber industries being important segments of the economy, the research provides an example of how Norwegian industry can profit by helping to protect Italian cities.
"Earthquakes are perhaps not such a big issue in Norway since the risk is lower here. But we have the capacity and knowledge to find some answers," he continues.
The project concerns using prefabricated solid-wood panels – cross-laminated timber – with windows and insulation and attaching them externally to the facades of existing buildings in areas prone to earthquakes.
Lower resistance
"The typical existing buildings our project concerns are made of reinforced concrete, which in the past were not designed to resist earthquakes. To make the building safer and reduce its energy consumption, you can demolish it and build a new one using more modern techniques. The other solution for these types of buildings from the 1950–60s is to fit a 'winter coat' made of wood," Tomasi and Boggian explain.
The wood thus helps the building to reduce its energy costs but also protects it.
"It's also interesting that this extra protection is fitted to the outside of the house. That means it can be done while there are people in it," Boggian points out.
Light weight
"The panels can be prefabricated so the whole production process can take place at a factory. You produce something there that is robust, light and easy to move. Going for a solution that made the buildings heavier would only have created new problems. In an earthquake, lighter structures are better than heavier ones," explains Roberto Tomasi.

He admits that it is hard to explain why wood is actually better suited than concrete. Most people instinctively assume that concrete is stronger. In this case, however, he underlines that wood is beyond doubt the best choice.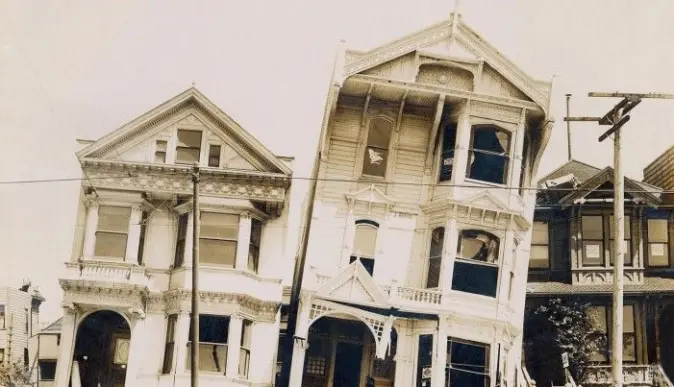 More fatalities in concrete buildings
He refers to experience from earthquakes across the world. Overall, there are more fatalities in concrete buildings than wooden buildings. "We've seen that in California, Japan and Turkey. Concrete buildings that are not designed well enough come off much worse," he says.
Francesco Boggian reminds us that the renovation work itself is also much easier when using wood:
"This is a system we use on an existing building. It's much easier to screw in wooden panels than to pour concrete down the side of an entire wall of a tall building. The building site will also be much more orderly – it's easier, quicker and cheaper," he concludes.
Most of the houses in Italy today were built between 1946 and 1990. They are probably not designed to withstand earthquakes, since the rules pertaining to this did not enter into force until the 1980s. The situation is no better in Greece and Turkey.
References:
Giuseppe Margani et.al.: Energy, Seismic, and Architectural Renovation of RC Framed Buildings with Prefabricated Timber Panels. Sustainability, 2020.
Carola Tardo et.al.: Mechanical characterization of energy dissipation devices in retrofit solution of reinforced concrete frames coupled with solid wood panels, 12th International Conference on Structural Analysis of Historical Constructions, 2020.
Adem Doğangüna et.al.: Traditional wooden buildings and their damages during earthquakes in Turkey. Engineering Failure Analysis, 2006. (Summary).
———