THIS ARTICLE/PRESS RELEASE IS PAID FOR AND PRESENTED BY the
Norwegian University of Life Sciences (NMBU)
- read more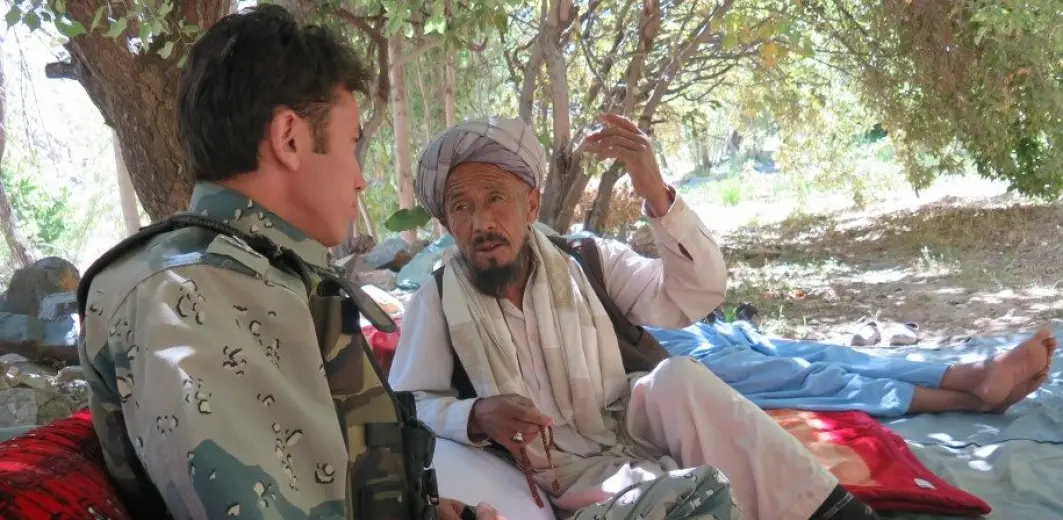 EU study: How can police build trust with communities to improve security in post-conflict regions?
An NMBU-led study on community oriented policing spanning 12 countries and 4 continents is now complete. Here's what it found.
In countries and regions that have experienced violent conflict, conventional military approaches to providing human security have often fallen short. Despite considerable investment by the international community, these top-down approaches typically focus on short-term training for fighting militants. Researchers say that such policing has weak links with local communities and is unable to address serious deficits of trust in societies. It was determined that a new focus is needed and a large NMBU-led project looking at the possibilities of community-based policing in these post-conflict settings was born.
Researchers from 15 institutions from across the globe worked closely with police expert networks to study a total of 12 countries spanning 4 continents who have at some time in their recent history experienced severe violence and conflict. In a nutshell, here's what they found.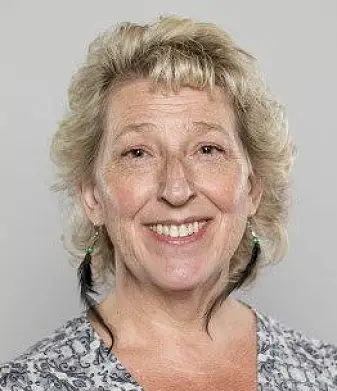 Police service, not police force
In governments where the police are more of a force than a service, community policing is often interpreted as the police having a stance of mistrust toward communities and recruiting local community members as local police or police informants. This can be destructive for community-police relations.
The researchers found that it's difficult for police operating in a government that is focused on state security to change from an approach of surveillance and suspicion of communities to one of fostering mutual trust and police-community cooperation.
Gap between states' view of security and how communities experience it
The researchers found that there is often a gap between how the state understands security and how it is understood and experienced by its people. In several of the study cases, the high threat of continued violent conflict has led to heavy-handed strategies where the primary objective is to protect the sitting regime rather than community members.
"This can result in fear, resentment and mistrust of police," says Project Leader and Associate Professor at NMBU, Ingrid Nyborg. "It also ignores other issues that may be more pressing for local populations, such as food, health and livelihood insecurities, and the fact that crime-fighting is only one aspect of ensuring human security. How the government views security will influence how they interpret community-based policing initiatives."
Understanding context is crucial
"It's not enough to know how a country currently looks. There is a need to understand how the history of state formation and conflicts have shaped current state-citizen relationships, including those between the local communities and the police," says Nyborg.
These relationships can vary greatly in different geographical regions of a country and involve power struggles within the state and between state and non-state actors that influence how police reform is implemented. This means that community-oriented policing (COP), despite a common vision, will look different in each context. COP in Somalia will look different to COP in Pakistan.
Watch digital stories of the project findings from various regions
The research also revealed great diversity within local communities, with groups and individuals with different identities, interests and challenges. This diversity and the power dynamics involved are often ignored or overlooked when COP is being implemented. The context is often limited to the leadership of communities or the elite. Instead, the vulnerabilities and needs of individuals and groups and their potential to be engaged in prevention activities needs to be recognised, say the researchers.
Security is not only provided by states
Another main finding was that in all of the cases studied, a variety of security providers was present. While it's often assumed that a state operates as a monopoly to provide security, this is actually rarely the case. State security providers may in fact be perceived as sources of insecurity, and non-state security providers may be viewed as more legitimate by local people than the state.
Examples from this research of non-state providers of security - or insecurity – include indigenous conflict resolution institutions, rebel organisations, criminal networks or gangs, and private security companies. These non-state institutions vary considerably in their origins, functions and roles and operate with varying degrees of legitimacy and recognition in the eyes of both the state and the local people. These local initiatives are important in that they reflect local realities and therefore provide crucial insight into local people's everyday experience and conception of security and insecurity," say the researchers.
While some might work and complement government efforts or represent good alternatives to state disfunction, others may be a source of insecurity for community members.
"The important message here is that when moving toward better community-police relations as in COP, the existence of such non-state institutions needs to be fully acknowledged and included in reform strategies, where it can then be determined whether they are the focus of cooperation or contestation," says Nyborg.
Technology can improve community-police relations – but only where they add to other trust-building processes
A further finding relates to how technology might contribute to improved community-police relations. While technology can be useful in many ways for police, overall, the research indicates that it cannot be taken for granted that information and communication technologies (ICTs) build trust or improve community-police relations.
Where there is inherent distrust in the police, people are unlikely to place faith in any ICT tool that police may introduce. Where ICTs complement face-to-face trust-building processes, however, there is a much better potential for them to contribute to better relations. This requires thinking beyond its use for surveillance or crime reporting. Pilot studies from the project's four regions demonstrate alternative and innovative ways of using ICTs to build trust and address broader human security concerns though close cooperation between the police and civil society. See the project website for details on the technology pilot studies.
Gender issues are poorly implemented
The studies revealed a continued failure to take full account of the gender dimensions of security in COP. While the importance of gender is often addressed in policy, particularly at international levels, it is poorly implemented in COP training and practice, and relies heavily on a very simplified understanding of gender relations.
"Simply including more women in the police or talking with more women in the communities, while positive, is not necessarily addressing underlying gender inequalities. Nor does it acknowledge the diversity of gender insecurities among local populations. Nevertheless, some progress has been made to address specific insecurities such as the protection of women and children and attention to gender-based violence," says Nyborg.
Police often assume youth are criminals
The findings are mixed regarding youth. In some cases, youth feel alienated by the police, feeling that they are not interested in their issues. The researchers found that youth often feel that the police assume that most youth are criminals, radicalised and are thus security threats. In some cases, COP efforts have tried to connect directly with youth through social media and other channels to work towards crime prevention.
Police should be de-politicised and answerable to local communities
COP involves a completely different set of criteria for success than for a state focus in policing. The findings show that to be successful, COP needs to not only promote collaboration with local communities, but also mutual trust through reciprocal partnership. There needs to be accountability not only from the community but also from the police and community leaders. Police need to be de-politicised and answerable to local communities.
Locally owned policing that is not external or foreign-led
The studies expressed the importance of support for COP internally in the police. There should be real local ownership. While international guidance can be useful, COP cannot be perceived as foreign or external. Good leadership by police station commanders is central as is meaningful cooperation with local communities.
Focus on police culture and behaviour
The implication of these findings is that more focus needs to be on reflecting on and learning about police culture and behaviour, rather than on merely transplanting technical skills or following a COP blueprint.
7 recommendations
Despite the limited progress of COP, it is not impossible and remains an important direction for police reform that is committed to improving human security, conclude the researchers. The study summarised its findings in 7 recommendations for those engaged in COP in post-conflict contexts:
Know the context
Promote ownership of COP amongst a variety of government and local actors through participatory processes
Apply a broad notion of security (and insecurity)
Promote police practices that build mutual trust, legitimacy in the eyes of communities, and downward accountability
Recognise the existence of multiple security providers
Pay particular attention to vulnerable groups
Include trust-building elements in ICT development and focus on inclusive technology
For a full overview of the project, including links to the articles, policy briefs, e-Handbook and e-Learning resources, see communitypolicing.eu.
What is community-based policing?