THIS ARTICLE/PRESS RELEASE IS PAID FOR AND PRESENTED BY
The Norwegian School of Sport Sciences
- read more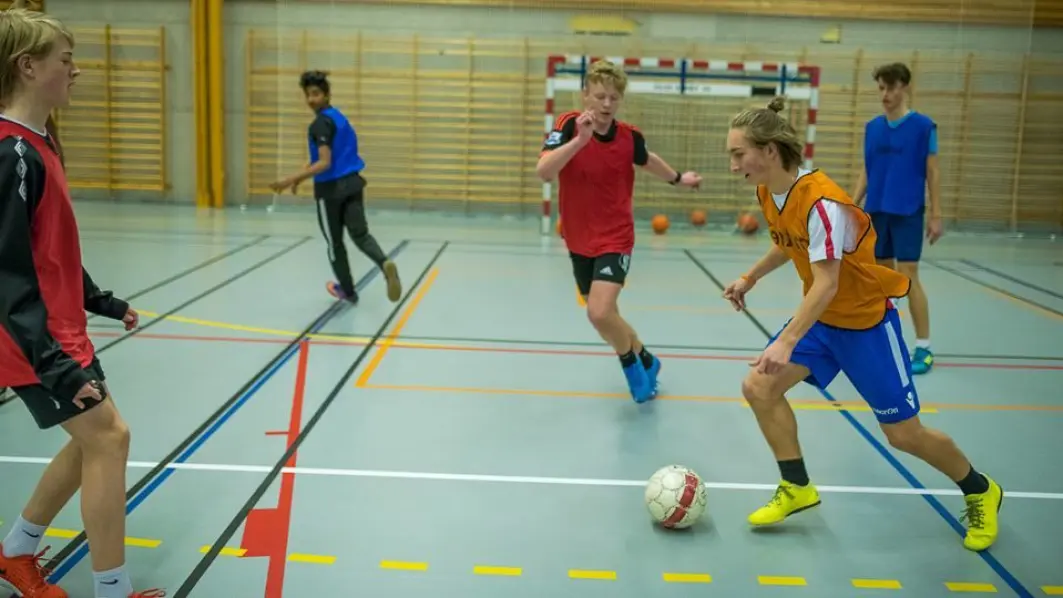 More physical activity improves learning
You will learn both maths and Norwegian more easily if you move more. Even if you take time off from studying these or other theoretical subjects in favour of engaging in physical activity, you will still improve in these subjects.
These are the findings of a large-scale study in which Norwegian secondary school pupils were given an extra two hours of physical activities and PE each week. And this produced better academic results, regardless of whether or not the pupils were engaged in'classical' PE and physically active learning or were allowed to organise their own quieter types of activity.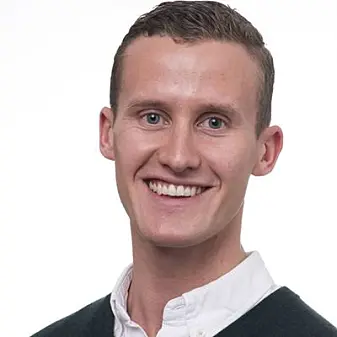 "You don't necessarily just have to have a high pulse rate, because several aspects of these activities have an impact," says Runar Barstad Solberg. He is a research fellow at the Norwegian School of Sport Sciences (NIH). The study that was conducted in the 2017-2018 school year constitutes the basis for his doctoral degree which he is about to complete.
His findings run contrary to the Education Minister's proposal to cut physical education in order to make more time for other learning activities.
Visible increase
The important thing about his findings concerns increasing physical activity rather than what form it takes.
And there is no doubt that the pupils who engaged in a greater amount of physical activity at school actually become better in these two subjects when compared to children at schools that were conducting their academic years in the usual manner. The pupils who took part in the survey came from 30 ordinary and randomly selected secondary schools. Specialist schools were excluded, precisely in order to achieve the best possible 'normal' objectives. The pupils were tested before and after their study periods; the school authorities were responsible for the tests which were conducted as national tests.
"Their results improved by an average of two points when compared to the pupils in the control group. When you know that the average total score in national tests is 50 points, two extra points over the course of an academic year involving extra physical activity is a good change," says Mr. Solberg in summary. Obviously some of the pupils had more exercise and some less.
Better, regardless of type
The pupils who participated engaged in two extra hours of physical activity each week, with one hour being devoted to extra PE, while the second hour was reserved for physical activities that were partly linked to theoretical subjects and partly to free activities. In the teacher-controlled model the level of activities increased by quite a lot, while in the model controlled by the pupils it hardly increased at all. Consequently, a common feature for the pupils was that they were all engaged in physical activity during their hours at school.
"Nevertheless, all of them improved in both reading and arithmetic."
"This is quite unique," says the NIH researcher.
The researchers behind the study believe that the reasons for this lie in the brain and in the physical and social aspects. Increased activity stimulates the brain, trigging mechanisms in the hippocampus that can then result in better concentration and learning. The physical aspects are equally important: when you have physical breaks, you are able to do things that you like and work on things in different ways, and the learning involved in otherwise sedentary subjects becomes easier.
Boosted each other
"And if you acquire better cooperation between individuals, i.e. the pupils make greater use of each other, regardless of whether or not this takes place in academic work, dancing, cycling or football, it is possible that they will feel more confident with each other," he says.
During the extra PE class, they spent their time on practicing different things to those that they were already good at, something which improved their skills in respect of their areas of weakness and at the same time created new relationships in which the pupils boosted each other.
"I think that many people who have attended non-traditional classes at school will recognise this; they will remember these classes are being more inspirational and then it is easier to remember what they have learnt."
"Must engage in physical education"
The national tests that measured the pupils' developments before and after the project showed their achievements improved even more in mathematics than in reading. The researchers are unable to explain the reasons for this.
"Either way, it shows that physical activity is important for learning. From a purely academic, non-political point of departure, and on the basis of our results, PE should not be removed as a compulsory subject. Instead it should be increased, and they should be brave enough to take this time out of the theoretical education."
New timetable
"This sounds easy. Simply replacing one Norwegian and one mathematics class per week with PE. Maybe even include a greater amount of activity in theoretical classes. How easy is this in practice?"
"The most obvious thing, adding extra classes, is probably the most difficult thing to do," he says. The schools involved in the project had to add an extra PE class and received NOK 900 for this purpose. In other words, more classes would increase the operating costs for those schools, and in many places things like school transport would also need to be included. But he believes that adding classes is not necessary.
"The schools also had to earmark 5% of their other theoretical subjects for physical activity," he explains. Some of the activities were included in one or more theoretical classes, e.g. by introducing physically active learning.
"This might mean that the teachers and schools would have to partly draw up a new timetable. But revitalising their timetables is precisely what the schools and the teachers should be open to. When we know that young people learn and remember better if they move more, this is something that also complies with the teachers' main objectives. And when both teachers and pupils are also generally as creative as they are, this could give Norwegian schools and our pupils a great boost.
Reference:
Runar Barstad Solberg et.al.: Effects of a school-based physical activity intervention on academic performance in 14-year old adolescents: a cluster randomized controlled trial – the School in Motion study. BMC Public Health, 2021.
The project
This doctoral project is part of the comprehensive "School in Motion" study (ScIM).
It is a collaborative project between the Norwegian School of Sport Sciences, the University of Agder, the University of Stavanger and the Western Norway University of Applied Sciences. It was commissioned by the Norwegian Ministry of Education and Training, the Norwegian Ministry of Health and Care Services, the Norwegian Directorate of Health and the Norwegian Directorate of Education.