An article from
University of Oslo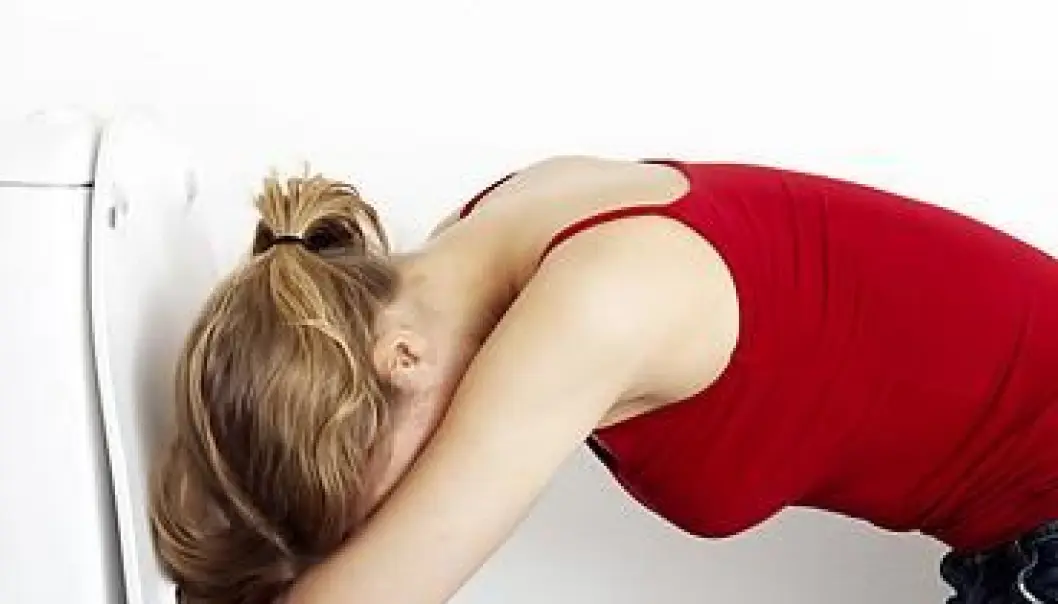 High carbohydrate intake may cause nausea and vomiting
Women who experience both nausea and vomiting during their first weeks of pregnancy often have a high nutritional intake based on large quantities of carbohydrates.
University of Oslo
The University of Oslo is Norway's leading institution of research and higher education.
As many as 33 percent of pregnant Norwegian women experience both nausea and vomiting, while 39 percent experience nausea. The remainder do not have either of these symptoms.
These are the results of a study conducted by clinical nutritionist and PhD fellow Athanasios Chortatos at the Department of Biostatistics, Institute of Basic Medical Sciences (IMB).
He has investigated what 51 675 pregnant Norwegian women ate and drank from the time they became pregnant until approximately the twentieth week of pregnancy, and to what extent they were affected by nausea and vomiting in the same period.
Fizzy drinks are the culprit
"The diet of the women who suffered both nausea and vomiting may be characterized by a higher intake of carbohydrates and extra sugar than the other two groups," explains Chortatos.
"The latter mainly stems from fizzy drinks containing sugar."
However, he points out that the carbohydrate intake is within government guidelines and that the amount of added sugar only exceeds government recommendations by one percent.
High intake, low weight gain
Chortatos also found that the women who experienced vomiting and nausea had the highest total nutritional intake when compared to the other two groups of pregnant women ‒ a somewhat surprising finding since the women with vomiting and nausea gained the least weight during their pregnancy.
However, Chortatos explains this by the fact that the same group of women are also the ones who suffer from vomiting.
"Even though the women ate a lot, we have to remember that they also vomited a lot. I cannot comment on how much of the food was actually digested, but I am nevertheless quite certain that a lot of vomiting is one of the main reasons why these women ended up gaining the least weight."
Important to adhere to diet
It is difficult to form a conclusion on the extent to which the higher intake of carbohydrates in the form of fizzy drinks and a lot of added sugar is a cause of, or a result of, nausea and vomiting. In other words, is it an attempt to alleviate symptoms or is it a triggering factor?
"From a psychological and physiological viewpoint," explains Chortatos, "eating carbohydrates might be helpful in the moment. At the same time they could perhaps exacerbate the condition in a long-term perspective. In any case it is a little more complicated than simply drawing the conclusion that a high intake of carbohydrates leads to nausea and vomiting."
He believes that the high carbohydrate intake is most probably due to the women trying to relieve the unpleasant symptoms.
"Regardless of what the explanation is, it is important that these women find a diet that they are able to adhere to," he concludes.
Scientific links
External links
Related content