This article was produced and financed by
BI Norwegian Business School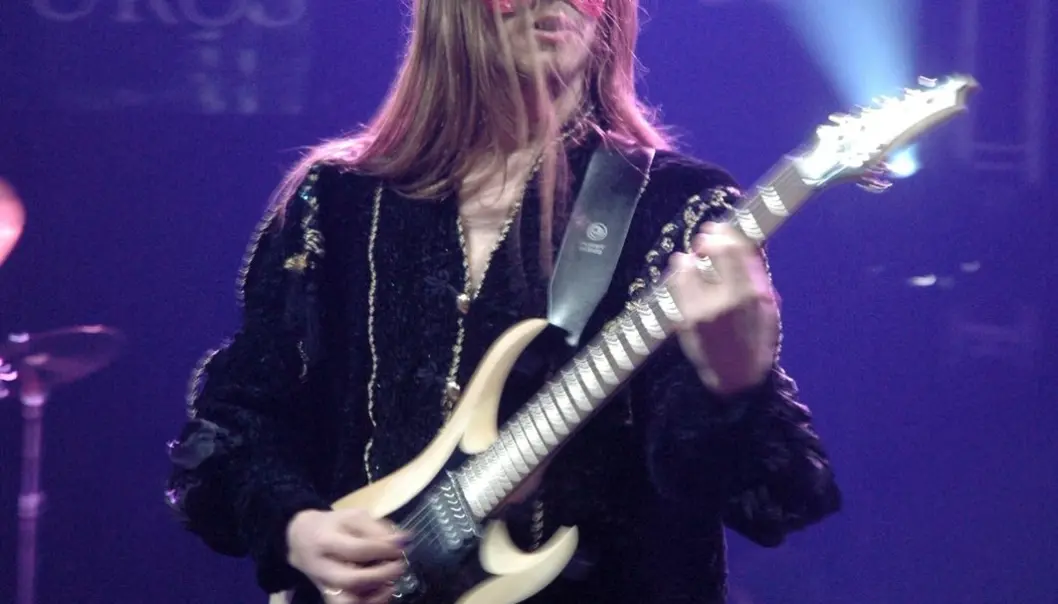 Metal music turns into business
The more credibility you have as a musician, the more commercial opportunities will open up for you. A recent study has looked into how metal musicians create business.
Denne artikkelen er over ti år gammel og kan inneholde utdatert informasjon.
BI Norwegian Business School
BI is a private and independent business school in Norway.
Metal music is a major Norwegian export article. The Norwegian metal sound with its sprinkling of dramatic scenery, frost, cold, darkness, Vikings and old Norse culture has been enthusiastically received by international audiences.
A TV programme about the Norwegian black metal group Mayhem made the BI researcher Elisabet Sørfjorddal Hauge think it should be possible to investigate entrepreneurship by studying selected metal musicians.
"Entrepreneurship is an individual process. Perhaps you need a few headstrong and slightly mad people to develop an idea and translate it into new, commercial activities," says researcher Elisabet Sørfjorddal Hauge.
A nose for opportunities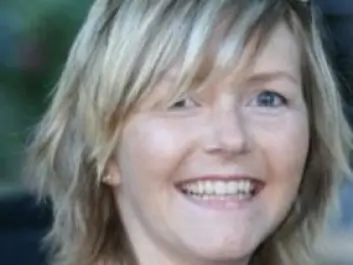 Sørfjorddal Hauge has in her PhD project at BI Norwegian Business School wanted to study the process where musicians become entrepreneurial.
"Becoming entrepreneurial is to go through a process where musicians take up commercial activities in order to improve and protect their opportunities for artistic creativity and performance," she says.
The entrepreneurship researcher followed three metal musicians, Jan Kenneth Transeth, Knut Magne Valle and Kjetil Nordhus, in order to study their understanding of entrepreneurial opportunities and the choices they have made to launch and build a musical career. The three musicians opted for different strategies.
Jan Kenneth Transeth, lead singer of In the Woods and the man behind the solo project Transit, chose to set up a record company.
Knut Magne Valle has a number of strings to his bow, as he is the guitarist in bands like Arcturus and Ulver as well as a composer and sound producer. His music has taken Valle into a process where he has set up a sound studio and established a metal festival which has become a test station for a spin-off company that manufactures a sub loudspeaker system.
The third musician, Kjetil Nordhus, who is the lead signer in bands such as Tristania, Trail of Tears and Green Carnation, chose to drop out of the entrepreneurial process and opted instead for a regular job which could be combined with his role of performing musician.
Thrown into new situations
Metal musicians frequently express an anti-establishment attitude to life. Making money is rarely a metal musician's key motivation in entrepreneurial processes.
Inspiration is derived more from the musicians' creative yearning to realise themselves. In this process, musicians constantly find themselves in entirely new situations with regard to networks, talent development, rehearsals, gigs, PR, studio activity and so on.
"Metal musicians who become entrepreneurial are a different type of entrepreneurs from for instance technology developers or people who set up services like dentists, plumbers, restaurants and so on," says Sørfjorddal Hauge.
Entrepreneurship is a never-ending process. Becoming entrepreneurial is a state of mind rather than something you become, she emphasises.
Business and music
In the music industry, musicians' life work and life projects are a consuming passion and a vision that launch their entrepreneurial process. For musicians, their life project is their artistic universe, a universe made up of talent, creativity and a desire to make new songs, albums, live shows, festivals, sound studios, record companies, loudspeakers and so on.
Such a life project is not just about creating a job, it is also about realising the musician's very life. Becoming an entrepreneur is therefore a strategy and an activity where musicians commercialise elements in their life project.
"The process is developed through the choices they make to pave the way into an imagined future where music is to do business, and business is to create music," she says.
According to Elisabet Sørfjorddal Hauge, creative and talented metal musicians don't show much interest in economic models. If they get a good idea, they just do it. They develop and protect their idea, and they find people who have are able to help them put their idea into practice.
Credibility counts
According to Sørfjorddal Hauge, her thesis shows that being an entrepreneur is also a result of a social process. The music that is made and presented must be credible.
"Unless there is an audience with devotion to and faith in the musician and the creator of the music, the entrepreneurial process is unlikely to get off the ground or be maintained," she thinks.
Success as a musician and an entrepreneur requires credibility, or cred, as the musicians call it.
"The more credibility a musician has, the more entrepreneurial opportunities will arise for him or her to run with and transform into reality."
Opportunities may be realised in the form of for example sound studios, record labels, albums, tours, street teams or loudspeakers, left as footprints by the musicians in the entrepreneurial process.
-----------------------------------
Read this article in Norwegian at forskning.no
Scientific links
Related content