This article was produced and financed by
University of Stavanger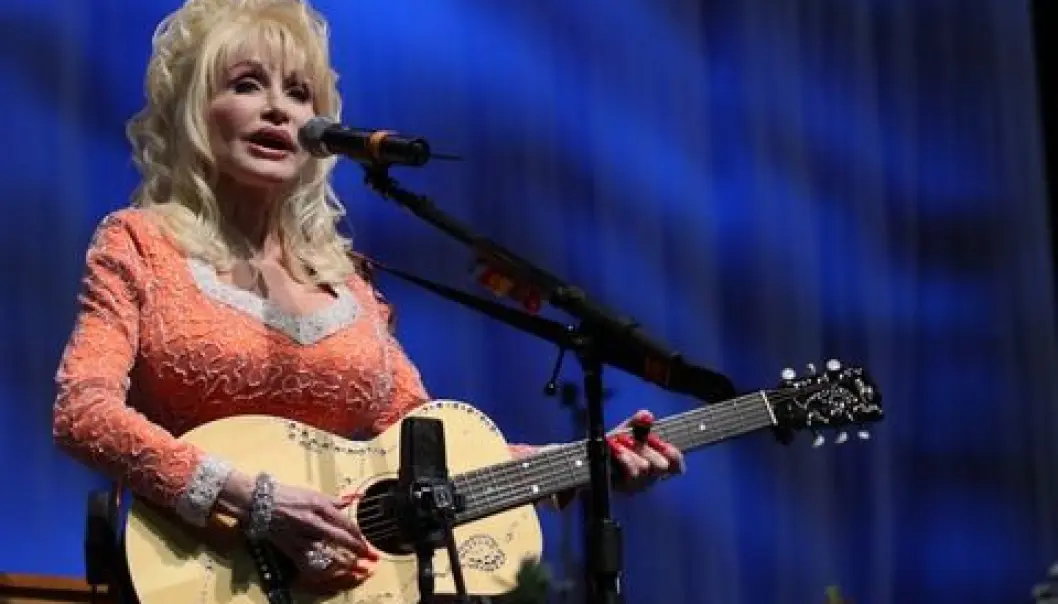 Playing the part of country singer
Female country musicians have to fit into a very conservative tradition for both lyrics and looks, to succeed in the music business.
Denne artikkelen er over ti år gammel og kan inneholde utdatert informasjon.
"Stand by your man, Give him two arms to cling to
And something warm to come to,
When nights are cold and lonely"
University of Stavanger
The University of Stavanger (UiS) is located in Stavanger, Norway and has about 8,500 students and 1200 administration, faculty and service staff.
(Stand by your man, Tammy Wynette)
This well-known lyric by Wynette is a classic in the country music world. But it also describes the typical women viewed from the perspective of that world, according to Lise Karin Meling, associate professor of music at the University of Stavanger (UiS).
"The woman must stand firmly by the side of her man, and not really be able to manage without one," she says. "Country music is one of the most conservative genres in popular music."
Popular music and gender is one of several research subjects Meling is pursuing in the department of music and dance at the UiS.
Beauty, but not flesh
Nor are lyrics the only conservative aspect of country music. The same old-fashioned views also govern the appearance of a female performer.
They must be beautiful, but not show too much flesh. Large breasts and big hair are welcome. They must appear sweet, not too sexy and not too self-confident.
According to Meling, both male and female country musicians must look as if they have "ordinary" jobs. Those who move too far from these rules are unlikely to survive in this genre.
"The ideal woman in country music doesn't have a bare midriff," observes Meling, and adds that Shania Twain really stretched the limits when she showed her navel in a music video. That created a big furore in the country music world.
"Homophobia is another typical feature of country music," she says.
Topics in the songs usually relate to the family and values found in a Christian home. Other key aspects are conservatism, patriotism and some degree of religious fundamentalism.
See me as I am
Today's best-known female country musician, Dolly Parton, is an example of a woman performer who knows how she should look to fit into the genre.
Meling highlights Parton as a fantastic songwriter who has succeeded in adapting to the country music form. That has also won her great success.
In one of her more recent texts, however, the singer also describes how she does not want to be judge by her appearance:
"I've always been misunderstood because of how I look.
Don't judge me by the cover 'cause I'm a real good book.
So read into it what you will, but see me as I am
The way I look is just a country girl's idea of glam."
(Backwoods Barbie, Dolly Parton)
Difficult to oppose stereotypes
Country music is a male-dominated genre, Meling points out. This is not confined to the performers or the music. Men also call the shots behind the scenes, in recording studies and on radio channels.
"Women who don't fit into the genre have found getting into it to be difficult," says Meling, and cites the Dixie Chicks as an example.
"Men who are able to put a stop to women who challenge the unwritten rules for country music, are found both in the recording studios and on the radio," she says.
In her view, however, it is precisely women who dare to breach the genre's conservative precepts who will take country music forward.
Successful, but not traditional
"I now see lyrics which give more prominence to women's lives and question the old mindset, without undermining the genre's musical and social confines," says Meling.
"Examples are performers like Faith Hills and the Dixie Chicks, as well as Martina McBride, Reba McEntire, Patty Loveless and others."
She also mentions such names as k d lang and Twain as atypical examples of female country musicians. They have refused to play the traditional women's role, but nevertheless achieved success.
Meling has followed the Country Music Awards ceremony in the USA in recent years. "It's fascinating to watch. They're very conservative in presentation and lyrics."
"Stand by your man
And tell the world you love him
Keep giving all the love you can
Stand by your man"
Translated by: Rolf E Gooderham
Related content