This article was produced and financed by

Nofima The Norwegian Institute of Food, Fisheries and Aquaculture Research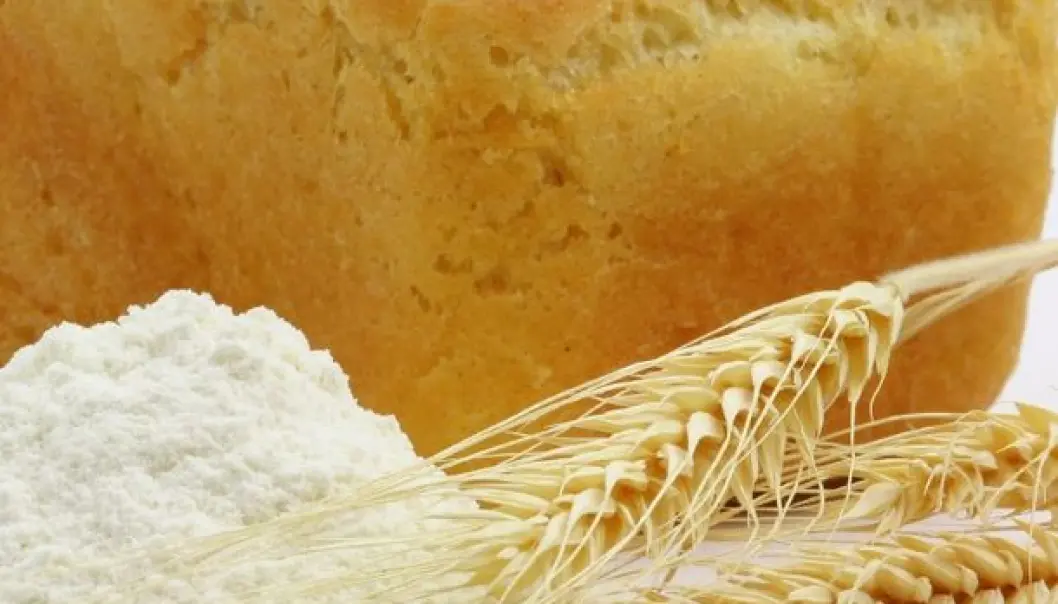 Whole grain and fibre will be the new wine
People want bread that is whole grain, fresh and good-tasting. Whole grain is making its way into more and more products, and porridge will continue to be popular.
Nofima The Norwegian Institute of Food, Fisheries and Aquaculture Research
Nofima is a business oriented research institute working in research and development for the aquaculture, fisheries and food industry in Norway.
According to Global Industry Analysts, the growth of whole grain products will increase rapidly over the coming years. This growth will be brought about by new, innovative and delicate whole grain products, as well as increasing health awareness among consumers.
Both food and beverage producers are incorporating whole grain into their product revitalisation strategies.
This is a welcome development for researchers at the food research institute Nofima.
"Surveys of grain production and consumption in Norway, the Nordic countries and the EU indicate a great need for more and new types of whole grain products - preferably based on barley, oats and rye," says Stefan Sahlstrøm, the senior research scientist at Nofima responsible for the reviews.
Examples of healthy new whole grain products include barley rice, rye pasta, bread with a high proportion of wholemeal flour from barley, rye and oats and the increasing use of sourdough to produce bread without wheat.
The development of products like these requires closer collaboration along the entire value chain, between research centres, grain producers, millers, bakers and consumers.
Healthy, tasty, natural and traditional
A trend analysis was performed as part of the innovation project for the Norwegian grain industry. Nofima's head of strategy and analysis Hilde Skotland Mortvedt and senior research scientist Astrid Nilsson were responsible for the analysis.
There are a number of trends that are common to the entire food industry and these can be divided into:
Consumer trends
Industry trends
Ethical trends
Political trends
Consumer trends are about what people want. They want to keep things easy and to have food they can eat on the go. They want complete meal solutions and food that tastes good and is safe, healthy, natural and genuine. They also want value for money.
The industry will continue to focus on brand building and design, as well as using new technology to simplify mass production. It also wants more conscious awareness of whether individual working tasks should be outsourced or not and whether distribution has been optimised.
The ethical trends are in the environment and climate, animal welfare, safety and traceability and fair trade, while Nordic politicians will be concerned with public health, geography and Nordic cuisine, ethics, morals, climate and the environment.
"While preparing the analysis, it became clear that health is becoming far more than just the healthiest products. In future, the healthy product will embrace enjoyment, well-being and what is genuine and natural. The concept of health is no longer just a focus on physical well-being, but also mental well-being, calm and balance in life," says Hilde Skotland Mortvedt.
Fast growth for food service
Busy lives make many people turn to fast food, and tomorrow's winning concept will be healthy fast food. We want fresh, good, natural and healthy meals, as well as more shop-in-shop developments, such as bakeries or cafés in supermarkets.
Flavour and freshness are important criteria when buying bakery products, which is why the sale of bake-off products, and especially healthy ones, is increasing.
Porridge has also found its way into food service and is popular both as a snack between meals and a food-on-the-go product. The English fast food chain Pret A Manger sells 50,000 portions a week. Scotland boasts the world's first mobile porridge bar. At Tony Stoat's Porridge Bar, you can choose between organic oatmeal porridge in eight different varieties, including apple, banana, raisin, blueberry and cinnamon. In Copenhagen, star chef and Bocuse d'Or winner Rasmus Kofoed serves porridge in his restaurant Geranium.
Dreaming about the old days
"The desire for real, natural food, preferably made from local ingredients, is also a desire to keep old food traditions alive. But this is old fashioned food in a new way. Consumers want to add the finishing touches, but they do not necessarily want to do the whole job themselves," says Skotland Mortvedt.
This is also part of the reason for the success of cake, bun and bread mixes. This segment has grown considerably in recent years and new varieties are appearing all the time. Crispbread mix, for example, is a product that has sold very well.
Dreams of how things used to be have also put their mark on packaging of bakery goods.
"It's all about roots and nostalgia in modern packs," concludes Skotland Mortvedt.
External links
Related content