THIS ARTICLE/PRESS RELEASE IS PAID FOR AND PRESENTED BY THE
University of Agder
- read more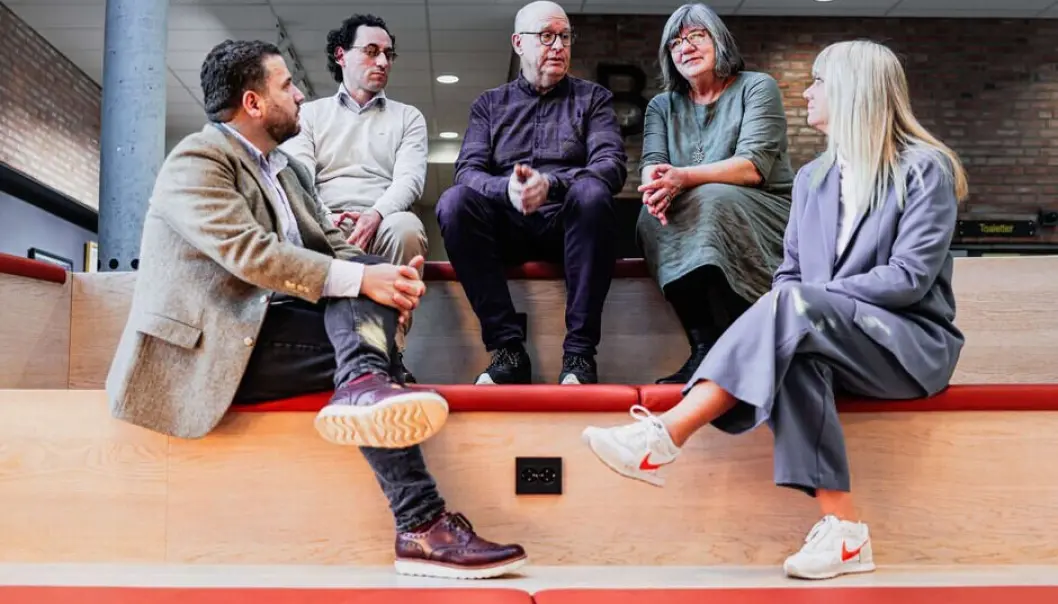 Researchers awarded NOK 31 million for project on media and democracy
Are the media developments in Europe a threat to democracy? Researchers from eight countries will examine this in order to make recommendations to the European Commission.
Misinformation has become a common part of our daily media lives. Examples are scepticism about climate change or the Covid-19 vaccine, or disinformation about Russia's war in Ukraine.
The problem is reinforced by algorithms that decide what information we see, without us knowing how these systems work.
"Social media has created a situation that threatens the relationship between media and democracy," Abit Hoxha at the University of Agder (UiA) says.
He is one of the researchers behind the ReMeD project. The project has received NOK 31 million (USD 3.1 million) in funding for the next four years from the EU Horizon Europe programme to develop new solutions to these problems.
One of the aims of the project is to make recommendations to the European Commission on how the democratic challenges in the media landscape can be resolved.

Negative developments
According to the researchers, many factors characterise a strong democratic media system, such as that it is reliable, independent, diverse, responsible, resilient and has broad participation. All these have been negatively affected by the digital development.
The researchers plan to work together with professional journalists, content producers in alternative media, schools and ordinary citizens.
"We want to work closely with the various groups, without choosing sides. We hope to be able to bring people together, if not physically, then at least in the same academic space so that we can find solutions," says Associate Professor Vito Laterza at UiA.
Through a series of studies, the researchers will delve into eight issues that are central to the EU:
Declining trust in democratic institutions
Climate crisis
The Covid-19 pandemic
War and violent conflict
Socio-economic differences
Immigration and integration
Gender equality and LGBTQIA+ rights
Unregulated digitisation of political arenas
"We won't deal with these problems directly but will study them as they appear within digital media," Laterza says.
Norway has a different problem
Eight European countries are part of the project, all with their own challenges. Does Norway also face such democratic challenges?
"Although financial inequality is not a major issue in Norway, we have other problems. Many people are sceptical about vaccines, and electoral turnout is declining," Hoxha says.
While countries, such as Spain, have a highly polarised media, the Norwegian media are relatively in tune. But this can also be a challenge, according to Laterza.
"Many people in Norway doubt that climate change is caused by human activities, for example. But this group does not have a voice in the media like they do in other countries. The consensus is to sweep things under the carpet, and that makes Norway worth studying," he says.
About the project:
• ReMeD stands for Resilient Media for Democracy in the Digital Age
• The project is funded with NOK 31 million through Horizon Europe.
• The project was developed by researchers at UiA but is led by the University of Navarra in Spain.
• Other participants in the project include the University of Oxford, LMU Munich, Dublin City University, Free University of Brussels, Charles University in Prague, Paris Lodron University of Salzburg, and the European Federation of Journalists.
• Kenneth Andresen, Vito Laterza, Abit Hoxha, Gunn Bjørnsen and Gunhild Kvåle participate from UiA.