An article from
University of Oslo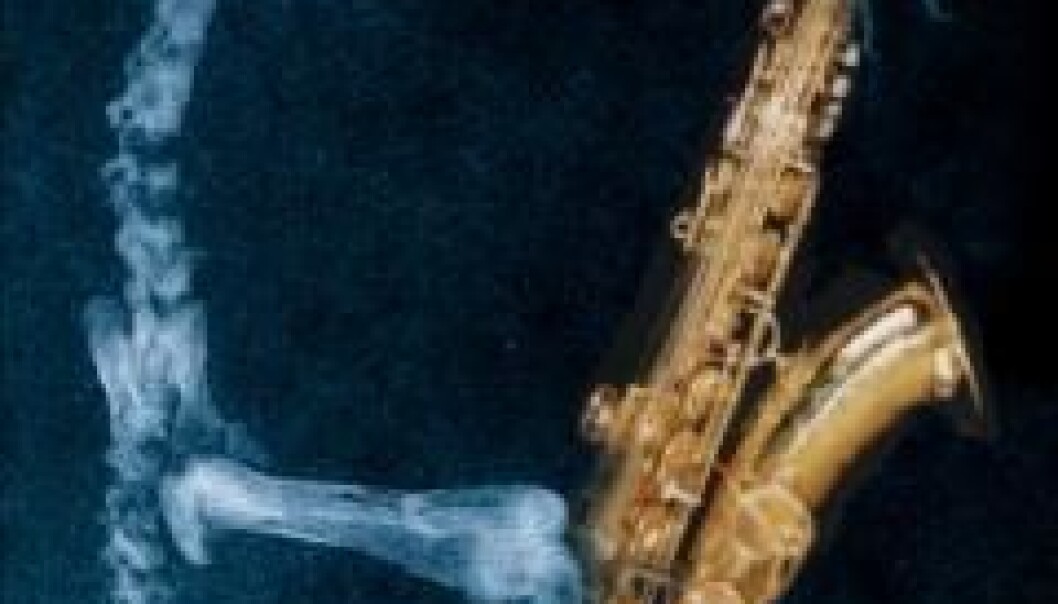 Paleontologist makes music video to convey his research on the fossil Ida
He uses the occasion to let off a little steam that has been building up over the past five years.
University of Oslo
The University of Oslo is Norway's leading institution of research and higher education.
"It is a perfect time to be given this opportunity," muses Jørn Hurum, associate professor at the Natural History Museum at the University of Oslo.
On May 19th, 20009, Hurum was in the center of a media storm rarely associated with scientific finds when his team announced the news of the fossil Darwinius masillae, which became world famous under the name Ida.
The well-orchestrated press conference and simultaneous release of both a popular science book and a TV documentary sparked a heated debate in academic circles on public outreach.
New platform for outreach
Five years later, a common acquaintance connected Hurum and a fellow paleontologist, Achim Reisdorf. In 2013, the German Reisdorf and New York-based producer Submerged started the project Science Slam Sonic Explorer (SSSE).
The idea behind SSSE is to offer scientists a new platform for outreach.
"Science Slam is a well-known concept, but SSSE goes one step further by adding original music and video. It is not intended to be performed live, but for online distribution," Hurum explains.
Ida is the fifth video SSSE have produced. Hurum's lyrics are recited by Life of Agony singer Mina Caputo, backed by the band Gator Bait Ten, including ex-Swans drummer Ted Parsons.
The track opens with a sample from a 1909 recording of the opera Aïda with the "A" removed, leaving only "Ida". Before long, opera is replaced by a heavy groove, with the lyrics interspersed with actual quotes from the scientific debate. Esther van Hulsen's illustrations from the children's book about Ida feature heavily in the accompanying video.
Release some steam
"I summarize five years of academic discussions about Ida. I do not claim to possess the ultimate truth, and recognize that others may disagree with my conclusions," Hurum says.
Quotes like "the more furious a scientist is, the more fragmentary are his own fossils" reveal that while Hurum still has the knack for sound bites, he also uses the occasion to release a little steam.
"You can't just be nice if you are to participate in rock'n'roll," he laughs.
He claims he does not shy away from scientific discussions.
"Even if I should turn out to be wrong in the end."
"But some of the debate in the wake of the first launch five years ago, I found to be frustratingly over the top," says Hurum.
Earwax blown out
Hurum is keen to point out that his intention in participating in this project is not to have a go at anyone in particular.
His main driving force is to do something unexpected and exciting.
"I wouldn't mind if some members of academia have a bit of earwax blown out and are made to realize that other music besides classical exist," he says.
External links
Related content