THIS ARTICLE/PRESS RELEASE IS PAID FOR AND PRESENTED BY
The Norwegian School of Sport Sciences
- read more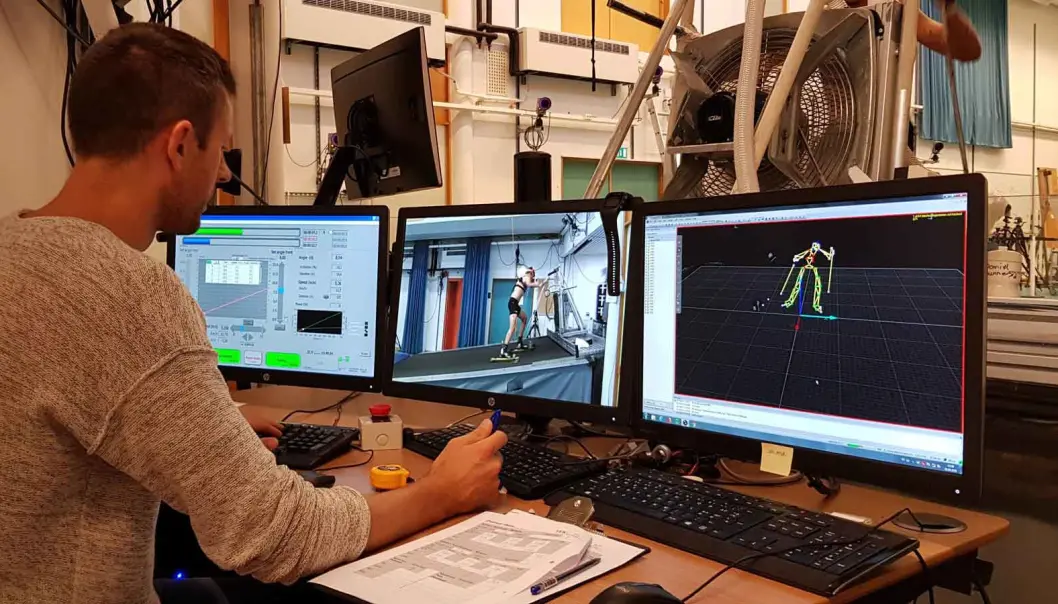 Simple changes increase your speed in the tracks – and in other arenas
Take things slowly and reach the finishing line more quickly. Make changes to some transitions and gain even more speed.
These are a few of the lessons learned from a series of studies of skiing technique and race strategy involving young top athletes in cross-country skiing.
Some of the above can also be useful for other athletes, from speed skaters to cyclists – so why not try them this summer?
For his doctoral degree, Ove Hukset Sollie studied a number of factors that may affect performance, from fine-tuning technique to external factors, such as coaches, and identified a number of changes that could be made to improve training.
Take things 'slowly' to go faster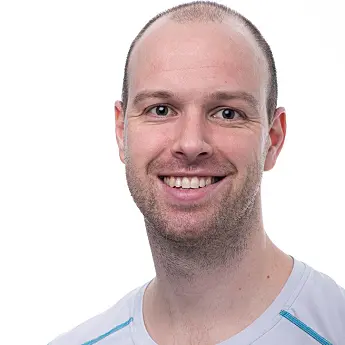 Pacing. Make sure you remember that word. It is all about how fast you move during different parts of the race or on a skiing trip, and how you make use of your strength and stamina.
"It's always a good idea to save some stamina. If you start a race more slowly, you'll have more energy during the race and will reach the finishing line more quickly," says Ove Hukset Sollie.
This is true for every level of performance, and irrespective of whether you are in an actual race or just a quick training session.
"Yes, this does mean that an athlete who is 'left behind' at the start of a race could well be the smartest athlete there," Sollie says.
In other words, even if your chances seem meagre at the start, you may well end up as the fastest athlete.
Important to learn from our elders
How he monitored the athletes
The participants: Good skiers aged 14-15 (who compete in the Hovedlandsrennet) in addition to a group of seniors (including some world class skiers)

The skiers were tested in the lab: Using roller skis on a treadmill, their oxygen intake, skiing economy, anaerobic capacity and strength were measured. Their technique was recorded using 3D video.

The athletes were tested outdoors: They were accurately tracked using GPS over the same track. This was linked with data from the lab tests, and the athletes' speed and the incline showed the individual athlete's intensity and skiing economy.
Ove Hukset Sollie monitored two groups of athletes using advanced GPS for accurate measurements and on the same track. The participants comprised 11 talented young skiers (average age 14.4) and eight world class senior athletes. The 'race' was set up as a simulated competition, and the goal was to compare the younger skiers with the more experienced athletes who had a more fine-tuned technique.
He also carried out a number of physiological measurements in the lab of both the young and elite athletes – including the use of a huge skiing treadmill at NIH – to support the comparisons made outdoors.
He took continuous recordings of speed, athletes' pulse and incline during the outdoor races. He subsequently compared these with the measurements taken from the treadmill, allowing for a precise interpretation of how much each athlete exerted themselves during the sessions.
Once again, we have to mention pacing here: The measurements showed that the younger athletes started out harder than the more experienced, to their disadvantage. They have a lesson to learn from their elders – start more slowly and end up with better times.
Slow transitions
"The speed measurements also revealed another finding: The younger athletes also lost seconds during the race, both in the transitions before an uphill climb, when crowning a hill and getting ready for a downhill slope," Sollie says. "When starting on an uphill climb, many younger athletes change technique from double dance to paddling, and they lose speed during the actual transition."
The athletes were measured via GPS ten times per second. The measurements showed that the seniors had better transitions, mainly because they did not change technique as early; they had a better technique on flat ground and more residual strength.
This allowed them to gain more speed during the transitions.
Insufficient training on the non-dominant side
Ove Hukset Sollie had the athletes train their non-dominant side.
Irrespective of whether athletes are right or left-handed, they all have a preferred leg they start with. This is their dominant side.
"We asked the athletes to only train their non-dominant side for five weeks. We then compared the improvements they had achieved via different types of feedback with their previous performances with their dominant side. If they were able to increase their speed with the non-dominant side without improving their dominant side, then their improvement was exclusively related to technique," he says.
This also allowed them to see what type of feedback produced the best improvements.
Potential to catch up with competitors
"This only provides a small advantage at the time, but on a race over undulating ground, the athletes have to make many of these transitions, so they gain more speed over more of the track," Sollie says.
Consider this: After reaching the top of a hill, the initial speed downhill is higher, and this advantage will principally remain for the whole downhill stretch. A competitor starting the downhill part at a slower speed will struggle to catch up.
Alpine skiers make use of the same technique.
"This is important in competitions, at least," Sollie explains. "If you are aware of this when you're skiing just for fun, you can quickly catch up on your favourite person to compete with."
The advice for the young athletes is partly to do more paddling training (as they actually use this technique so much) and partly to train more on the transitions between the different technique such as double dance and paddling.
Coaching each other with video: On the track
As mentioned above, Ove Hukset Sollie studied a number of factors that could impact the athletes' performance. These also included external factors, not least, their coaches. One well-known problem with coaches is follow-up. Many coaches for young athletes have so many to follow up that they are not able to do so properly for all of them.
It has emerged that the use of video can be useful in this context.
"We tested different ways to provide training for the young athletes," explains Sollie.
In addition to the classic 'coach coaching athlete' scenario, they also tested a system where two young athletes coached each other. The athletes would film each other, and then study the videos. This proved very successful, provided that the athletes watched the videos while concurrently assessing performance using a list of key words for good technique.
"This type of feedback was so accurate and good that it helped the young athletes to make significant improvements to their technique," he says. "It may not be quite as good as feedback from an expert coach, but it is a very good supplement."
Reference:
Ove Hukset Sollie. 'Determinants of performance in male and female adolescent competitive cross-country skiers', Norwegian School of Sport Sciences, 2022. Abstract.