This article was produced and financed by
Norwegian centre for E-health research
- read more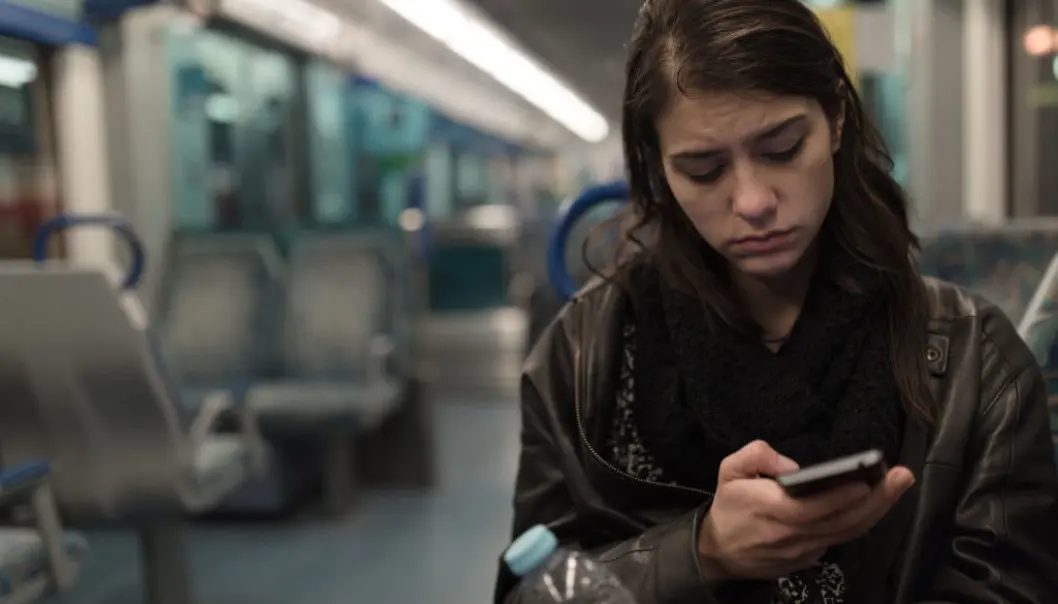 Do you use apps or social media when you are sick?
What kind of disease you have affects which digital health tools you prefer, a Norwegian study shows.
Health services in many countries are challenged. Industrialized countries such as Norway have an ageing population and labour shortages. There is not enough cooperation between those who provide health care to the citizens.
At the same time, we use more technology. In the United States, 84 per cent of people have access to the Internet. In Norway, the proportion is 85 per cent. Many use their smartphone to search for health information in search engines, social media, and video platforms.
The vast amount of health information available online can make us safer and more knowledgeable. However, there is also incorrect information out there that might be harmful. For patients with chronic diseases, it is difficult to find out what is good or bad information.
How do we use the apps?
Many hospitals and therapists are using electronic health tools. By doing this they involve patients in their own health and guide them to find good and safe apps and other technological aids.
Researcher Luis Marco-Ruiz and his colleagues at the Norwegian Centre for E-health Research have looked at data from the seventh survey of the Tromsø Study. It was conducted in 2015–2016 and more than 21,000 people participated.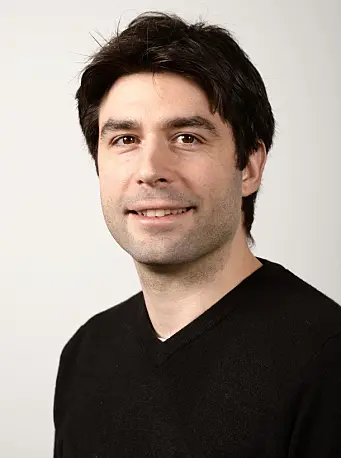 Marco-Ruiz wanted to find out how people use digital health tools and online searches. "Research has been done on patients with long term and chronic conditions such as diabetes and epilepsy. We studied how these conditions influenced the use of apps and social media for coping with their illness," he says.
"Most studies have looked at what happens when we use technology as part of the health care process. However, few researchers have investigated how the disease determines which e-health tools a person prefers," says Marco-Ruiz.
The findings are published in a series of four scientific articles in the Journal of Medical Internet Research.
Most people searched the web
The researchers wanted to find out what affects the use of e-health tools. They looked at the participants in the Tromsø Study.
In the sample there were about as many women as men. They had roughly equal distribution at the educational level and averaged 57 years.
Of those who stated they had a disease, about half had arthritis, diabetes, kidney disease, migraine or chronic pain. The second most frequent was cardiovascular disease, which was the case for one out of three survey participants. This was followed by lung disease / difficulty breathing and mental illness. Half of the respondents said they had used one or more digital e-health tools.
"Most people said that they used Internet search engines (e.g. Google) when they wanted to find health information. The second most frequently used e-health resource was mobile apps and, the third one, was social media. Only five percent watched videos online to obtain health information," says Marco-Ruiz.
Men googled the least
When researchers linked the use of e-health tools with stated illness and other factors, they found something interesting.
Those who used digital e-health tools least were men, married or cohabitants, and those who could get support from friends. Older men in a relationship and with friends to talk to searched less for online health information. They seldomly used social media.
What men did prefer, was watching videos.
"We found that men are associated with an increase in the use of internet videos to obtain health information," says Marco-Ruiz.
Web or social media?
More women than men used Internet search engines to find health information. Also, those suffering psychological health problems, cancer or other illnesses and those that were retired were associated with increased use of social media.
People who worked part-time, were disabled or had high school as their highest educational level, used social media more to get information. The same was true for those who had psychological problems.
"We also found that retirees with respiratory illness used social media more than others," says Marco-Ruiz.
Mental disorders
Statistics show that people with various illnesses choose different e-health tools to obtain knowledge about health issues.
"The variation in use we think is related to how accessible or popular the e-health tools are. For example, there are many apps for coping with psychological conditions such as anxiety, depression and sleep difficulties. Unlike chronic illness, such apps may even cure the problem. Of course, this is not the case for cancer or heart disease," says Marco-Ruiz.
People with cancer used few apps, but searched the web instead. This is in line with previous research.
"Studies have shown that cancer patients are often offered apps that provide health information, and not so many apps oriented to disease management. The most important thing for those with cancer can therefore be to find websites with informative and quality-assured content," the researcher explains.
They found that two diseases caused people to use health apps more: psychological problems and cardiovascular diseases.
Personally adjusted information
An increasingly digitized health service can gain important insights from the findings in the Tromsø Study.
There are still many unanswered questions, but Marco-Ruiz believes that this study shows that health information should be adjusted to each person for the best effect. For example, the doctor may recommend a mobile app to someone with cardiovascular disease when she sees that the patient prefers it.
"The next thing we need to dig into is why patients choose different digital channels for health information," he concludes.
Reference:
Luis Marco-Ruiz et al.: Impact of Illness on Electronic Health Use (The Seventh Tromsø Study - Part 2): Population-Based Questionnaire Study. J Med Internet Res., 2020. DOI: 10.2196/13116
About the Tromsø Study:
UiT The Arctic University of Norway has conducted the Tromsø Study since 1974 in collaboration with other institutions. The survey includes residents of Tromsø municipality who are over 40 years old.
The data:
In the Tromsø Study, participants were asked questions about various diseases, symptoms and lifestyle. Among other things, they were asked about diet, medicine use, sleep, socio-economic status, education, work and use of e-health tools.
The researchers extracted the following data:

Demographics, that is, age, gender, education, occupation, income and lifestyle.

Diseases such as heart disease, high blood pressure, respiratory disease, cancer, mental disorders, rheumatism, diabetes, migraine and chronic pain.

Family situation, friendship.

Use of e-health tools like apps, social media, web search and video to find health information.
———