This article was produced and financed by
Norwegian centre for E-health research
- read more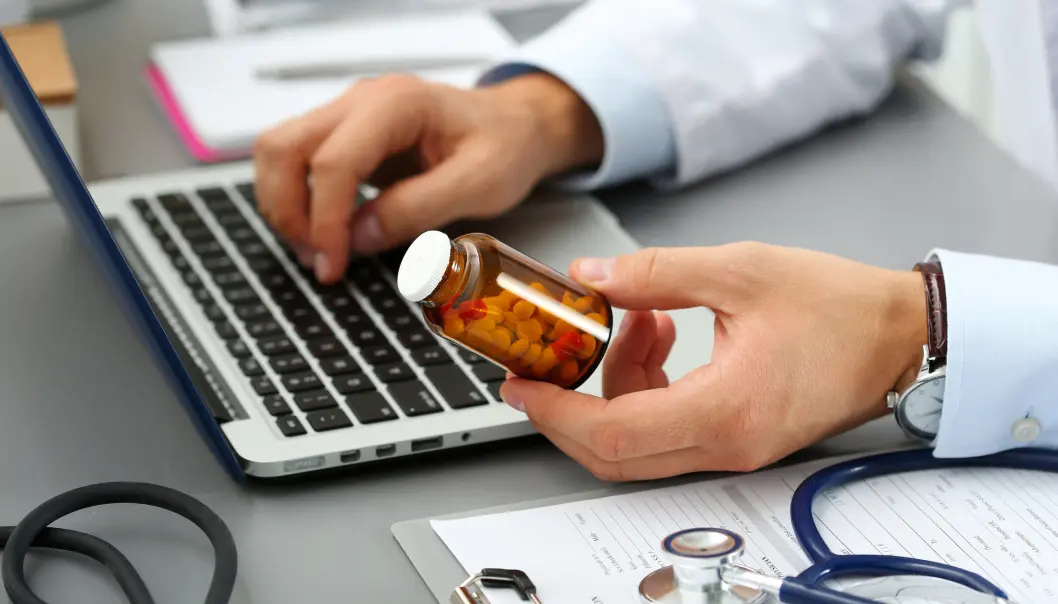 Electronic prescribing does not prevent medication errors
Despite the fact that almost all doctors use e-prescriptions, patients are still harmed by medication errors, and at least a thousand die each year. Senior researcher Kari Dyb at the Norwegian Centre for E-health Research studies the consequences of new technology in the health services.
Patients getting the wrong medication is a serious problem in healthcare, and it affects many people every year. About 12 percent of patient injuries are caused by incorrect use of drugs.
In Norway, one in three elderly people have been given the wrong medication, or they were in danger of getting medicine that could be harmful. The Norwegian health authorities are working to improve the situation by using electronic prescription (e-prescription), summary care record and digital medicine management.
"The new technology is important and useful. But in order for new IT solutions to have an effect, people must become better at sharing knowledge and ensuring quality," says Kari Dyb at the Norwegian Centre for E-health Research.
The researcher has followed the introduction of e-prescription and summary care record for years. Recently she and colleague Line Lundvoll Warth from UiT The Arctic University of Norway / E-health Research, presented a study at a conference in Greece.
"We wondered why not a successful solution such as an e-prescription is enough to prevent incorrect medication," says senior researcher Kari Dyb.
In the period 2015-19 they interviewed 56 people who worked with the e-prescription solution and summary care record. Nine of them were representatives from the health authorities. According to them, the database that is the basis for these systems highlights errors in a new way.
"An example is double prescriptions. This has been a problem for years, to back when they wrote prescriptions on paper, but the prescription mediator makes such mistakes visible," says Line Lundvoll Warth.
Needs coordination
Many people are involved for years in creating new national e-health solutions. Ensuring that projects and solutions are interconnected is very important - and challenging.
"Several of the people we interviewed pointed out that different digital systems for medicines and patient information are being introduced at the same time, and therefore coordination is needed. Health professionals and patients need to understand why it is being done and what they are getting out of it," emphasizes Dyb.
Now, researchers are excited about what happens when another system is rolled out in a limited geographical area from 2020, the shared pharmaceutical list. Here, medication information for the patient will be presented in one national overview. Better interaction and quality are key words. One goal is to remedy a lack of information flow about patients' drug treatment across health services.
"We already know that mistakes can happen when a doctor writes a prescription, but also in transitions between different levels of the health service, for example when a person is discharged from the hospital and is going to a nursing home in the home municipality," says Lundvoll Warth.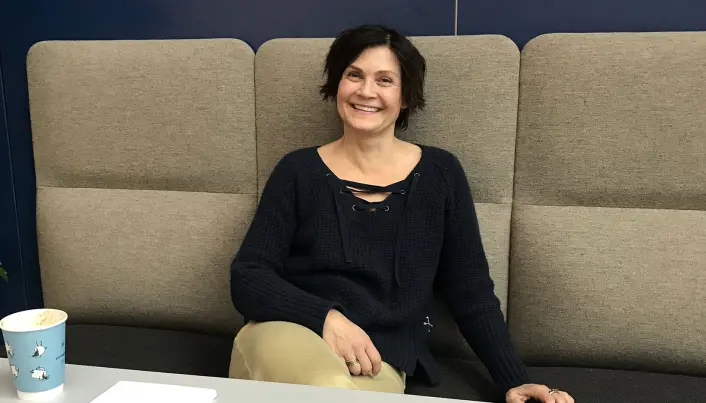 To change practice
The authorities want several things: A system that provides better quality and efficiency, and a change in the practice of healthcare professionals.
"It's the last point that's the hardest. In interviews, government actors say they are concerned that e-prescriptions will only be putting electricity to paper. But what they really want is for GPs, emergency room doctors and everyone involved, including pharmacists, to use the system for continuous medicines control. That they actually check which medications the patient is using before giving new ones."
Dyb says that in the health sector everyone is in a hurry, not least the GPs.
"We must see this in a larger context, among other things with the challenging situation for Norwegian GPs. As the doctor sprints from one patient to another, how will it be time to go into the computer systems and check the list of medicines? That is precisely what is missing - a quality control and clean-up," she says.
Adjusting roles
"If a large part of the problem is time pressure among doctors, how can the challenge of medication errors and lack of quality control be solved?"
"As researchers, we have primarily looked at the consequences of the introduction of technology into the health service. But we can think aloud of how to organize things differently," says Dyb.
"I think people are the most important factor. If healthcare professionals are given a new and functioning system but continue with old ways of doing things, so that the potential is not realized, we must dig into it. For example, we see that the relationship between the patient and the doctor is changing, and this presents some opportunities. Maybe nurses or clinical pharmacists can have a greater responsibility in checking pharmaceutical lists?" asks Kari Dyb.
She thinks we must look beyond technology optimism. Technology solves something, but not everything. Future solutions will probably also have negative and unintended consequences, and miss targets.
"Technology in health has given us many advances. Large amounts of important information have become available digitally for healthcare professionals who need it. But new technology is changing roles and responsibilities. These are important questions we should look at, and today we lack empirical knowledge," she concludes.
Reference:
K. Dyb and L.L. Warth: Implementing eHealth Technologies: The Need for Changed Work Practices to Reduce Medication Errors. International Conference on Informatics, Management and Technology in Health Care. Athens, 5-7 July 2019. IOS Press, p. 83-86. doi: 10.3233/SHTI190022 (summary)
———