An article from
University of Oslo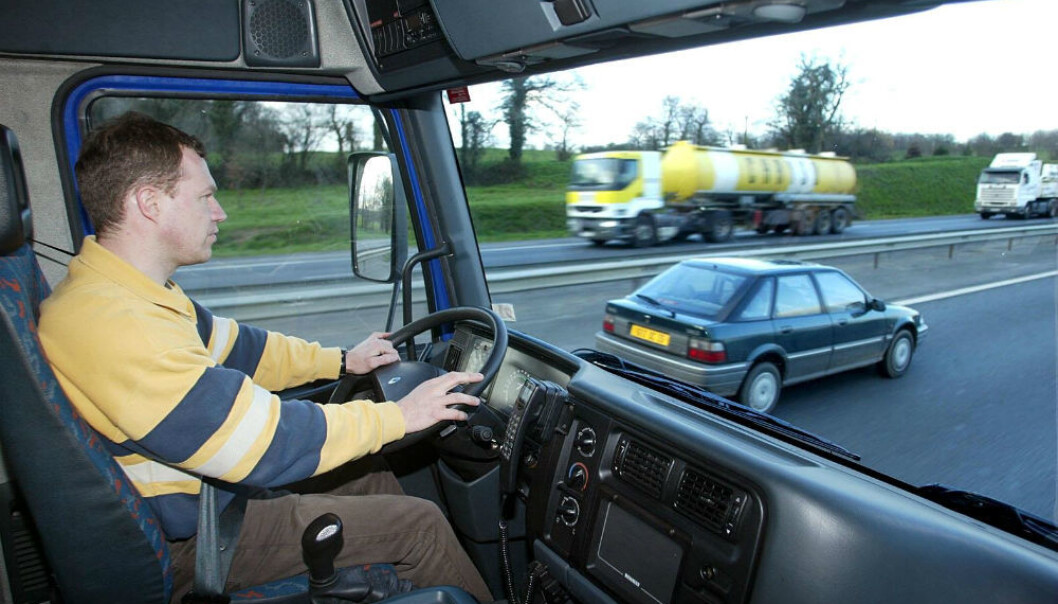 Hiring Knut ahead of Muhammed
Despite the fact that both men have grown up in Norway and have the same education and work experience, Norwegian employers choose Knut more often than Muhammed.
University of Oslo
The University of Oslo is Norway's leading institution of research and higher education.
"Employers must look beyond the foreign sounding names and read what actually is on the CV and job application. Those who have grown up in Norway and are descendants of immigrants are Norwegian," says Gunn Elisabeth Birkelund, Professor of Sociology at the University of Oslo.
Birkelund has led a research project on discrimination in employment in Norway (DISCRIM),
Two similar applications
To identify possible discrimination Birkelund and her research group sent out nearly 1800 fictitious applications for around 900 jobs advertised in Oslo, Stavanger, Bergen and Trondheim.
The researchers used so-called randomized field experiments, which are regarded as the best method to measure discrimination in the labour market. Each employer received two almost identical applications; one with a typical Norwegian name - the other with a name of non-Norwegian origin.
Both applicants had the education and work experience the job advertisement sought. The experiment was carried out between 2011 and 2013, which was a period of high demand for labour in Norway.
Norwegian names are most sought after
There was generally a good response to the applications, but applicants with Norwegian names were the most sought after. While 50 per cent of applicants with Norwegian names received a reply, the figure for applicants with Pakistani/Muslim backgrounds was just under 41 percent.
"We found a clear tendency for discrimination against job applicants with Muslim/Pakistani names, although the level is not dramatic. Nevertheless, we can determine that jobseekers with a typical Norwegian name are more likely to be called for an interview," says Gunn Birkelund.
She stresses that the difference is systematic and statistically significant when all jobs are considered together, and that the findings are also supported by earlier Norwegian research conducted at the Institute for Social Research.
Differences in occupational categories
Clear signs of discrimination were found in the transport and warehouse sectors, and in education, health and social work. In three of the six occupational groups the researchers sent the fictitious applications to, however, there were no significant differences in employers' response to Norwegian sounding and Muslim-sounding names.
In accounting and insurance; consultant jobs in the public sector; and work in media, IT and communication no noticeable difference between "Knut" or "Muhammed" was recorded.
None of the cities differed markedly from the main findings. In other words: Employers in Oslo, Bergen, Stavanger and Trondheim discriminate against job applicants who are descendants of persons of Muslims/Pakistanis to about the same degree.
Fewer jobs - more discrimination?
Birkelund says it will be interesting to monitor the labour market over time. Unemployment is increasing, partly because of the recession in the oil industry. She also believes that the refugee influx is going to affect who Norwegian employers select in the future - and she is concerned that "Kamran, Muhammed and Fatima" will lose out in competition with "Andreas, Knut and Silje" again.
The more applications, an employer gets, the greater the tendency to filter out job applicants with unfamiliar names.
"Many employers choose to hire the candidates who most resemble themselves, because they see it as safer."
Employers also allow their own previous experiences to affect the outcome. If, for example, an employer has hired a Vietnamese previously and has good experience with them, then she will continue hiring Vietnamese. Hire one Moroccan and have a bad experience with them, then it's over and out for Moroccans.
"Stereotypes tend to become reinforced. While Norwegians are not subjected to similar generalizations, this is normal when employing people from minority backgrounds," says Birkelund.
Norwegian middle name is a good idea
Birkelund has been asked by some students descended from immigrants whether they should switch to a Norwegian name in order to get a job. She is inclined to say that it might be a good idea.
"I wish it wasn't the case. But robust data shows that job applicants with Norwegian names are more likely to be offered interviews."
A Norwegian middle name can get a candidate noticed and it can increase their chances of getting a job.
Currently, the occurrence of discrimination against people with Muslim-sounding names is moderate, but it may increase as the demand for labour falls.
However, this is uncertain - a meta-study shows that the level of discrimination does not depend on economic cycles, she says.
Most and least desirable
Birkelund and her research team have also analyzed data from public records showing that the least attractive candidates in the labour market are descendants of immigrants from African countries.
"This group clearly had the lowest numbers who were employed at the end of the 10-year period that we analyzed. This applied to both sons and daughters of African parents. It is important to find out more about the cause of this," says the researcher.
She believes that one explanation may be related to Norwegians' perceptions of ethnic hierarchy, where some groups, such as Swedes, are ranked at the top, while other groups, such as Africans and Roma, are placed at the bottom.
"Such stereotypes about different minority groups have been found in other countries," she said.
The higher the education, the better
The researchers have also discovered that the higher the education of the descendants of immigrants, the greater chance they have of getting a job. For every step they take up the education ladder, their chances increase.
"That education pays is therefore one of the clearest messages we can send to the descendants of the first generation immigrants. It takes somewhat longer for descendants of migrants to get a job than for natie Norwegians with the same education. It's unfair, but it is important to persist and submit multiple applications. And higher education increases the odds considerably," says Gunn Elisabeth Birkelund.
External links
Related content