This article is produced and financed by
University of Oslo
- read more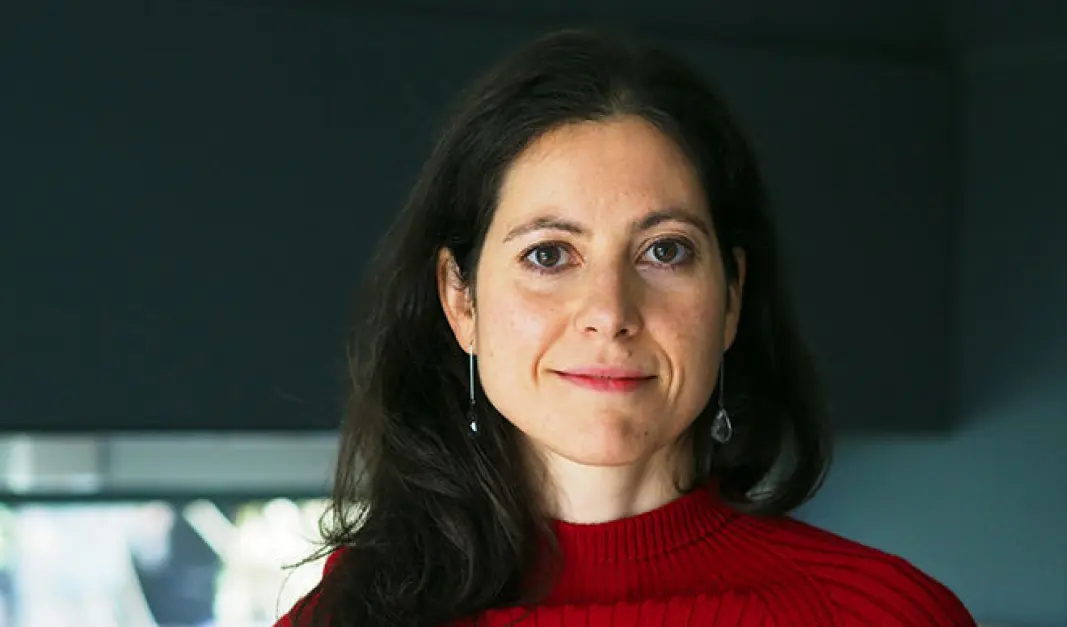 Involuntary childlessness: There is no recipe for how we should live
She had her life all planned out, but things didn't go quite as she had expected. Now Cristina Archetti, Professor of Political Communication and Journalism, wants to break the silence about childlessness.
13 per cent of Norwegian women who have reached the age of 45 do not have children. This is also the case for one in four men of the same age, according to Statistics Norway. In countries like Germany and Britain these percentages are higher.
There are individual stories behind these statistics. Cristina Archetti, Professor at the Department of Media and Communication at the Faculty of Humanities at UiO, wants to uncover them. Her book, entitled Childlessness in the Age of Communication. Deconstructing Silence, is about involuntary childlessness.
"When I started investigating this topic, I was surprised to learn how many people are affected by this condition. Their stories glide past silently, and because we don't hear about them, we don't know what being childless means and feels like," says Archetti.
No recipes
Archetti is herself involuntarily childless. Her research method is partly autoethnographic, which means that she is using her own experience to shed light on the experience of an entire group.
She has also used other methods, including in-depth interviews with 18 childless women and men. For several of them involuntary childlessness meant having their future stolen. Everything they had envisaged – experiencing the world through the eyes of a child, sending a child to school for the first time, maybe attending a wedding later on in life – none of this materialized.
They also felt like outsiders in society. Stories like their own were not visible.
"Your world falls apart and you have to rebuild it. But there are no recipes. You have to find another way of living," says Archetti.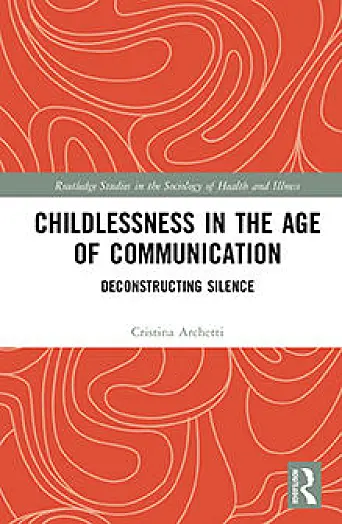 Shame and stigma
Her book is both a personal story and a scholarly text. She writes about it as follows:
"... this text is written from the perspective of both Cristina Archetti, a woman who has been diagnosed with unexplained infertility, and Cristina Archetti, a university professor. The first is on a journey to find a new role for herself in a world designed for "the others"; the second wants to solve the mystery of silence surrounding childlessness in the age of ubiquitous communication."
Although the subject has been discussed in research and in other media in recent years, Archetti underlines that the issue is still shrouded in silence.
"A lot has been written about things like assisted reproductive technology. But no-one talks about the existential questions which accompany involuntary childlessness. Nobody mentions the social and political consequences either. Not having a baby in the house is the least," she explains.
Alternative networks
What happens to us when we do not reproduce? Which communities can we feel we belong to? What happens if we get ill, or when we get old? Who will support us then? And what is left behind of us when we die?
She has pondered these questions.
"Many parents have social networks consisting of other parents who they meet through school, sporting activities and elsewhere. I myself have alternative networks, but society is built around families," she says.
This means that she, like many other childless people, can feel like outsiders. It also gives rise to concerns about what would happen if she became seriously ill, or when she gets old. She points out that even a welfare state relies on the care provided by close family members.
My death will be a double death
"Some involuntary childless people also think quite a lot about death."
"As I write in my book, childlessness can feel like a double death: I will still die when I am meant to die, but my death will be a double death because my genes will not be passed on."

aIn her research, Archetti outlines the reasons why these issues are taboo. She refers to shame and stigma, the feeling of not being understood, and an assumption that other people do not want to listen because the topic is too scary and painful.
"In addition to this, many people do not want to recognise that there are cases when medicine and technology fail. It's terrifying to think that our lives can be turned upside down without us being able to do anything about it."
The experience is shared by many
Some people choose not to have children. Others are unable to. And some people are childless for social reasons, such as being single. Archetti finds that the experience of being an outsider is shared by many, regardless of the cause of childlessness.
She believes that this is caused by the fact that childlessness remains invisible and that many of society's structures are not designed for individuals without children. Furthermore, some people feel that others look down on them. This comes across on international websites and chat forums, which Archetti has also studied.
"For example, several women say that their employers almost expect them to work during holiday periods because they don't have children. It is assumed that they don't have anything else to do. How easy is it to say 'no'?"
Finding another story
With the help of Cecilie Hoxmark, who produces the podcast "Barnløs på godt og vondt" (Childless for Better or Worse), Archetti has started an association called "Andre veier" (Other Ways). The association is for anyone who is permanently childless, including those who have never wanted children.
"The motivation for this is the same as for the writing: to make the public aware of the subject and its numerous consequences, especially in Norway and in the Nordic countries."
Archetti also wants to convey a message of hope. It is possible to have a good life, even if things do not always turn out as planned. In a diary note dated December 2017 which is included in her book, she writes:
"Despite the fact that unexplained infertility is a common diagnosis for a couple, I kept on thinking that it was my fault, I was failing my family. I was. I am another character now. I inhabit a different space of imagined connections. I have been looking for this new space, house, country to move in all along. This is what getting over anything is ultimately about: finding another story. Or rather, building it."