This article was produced and financed by
Diku - The Norwegian Agency for International Cooperation and Quality Enhancement in Higher Education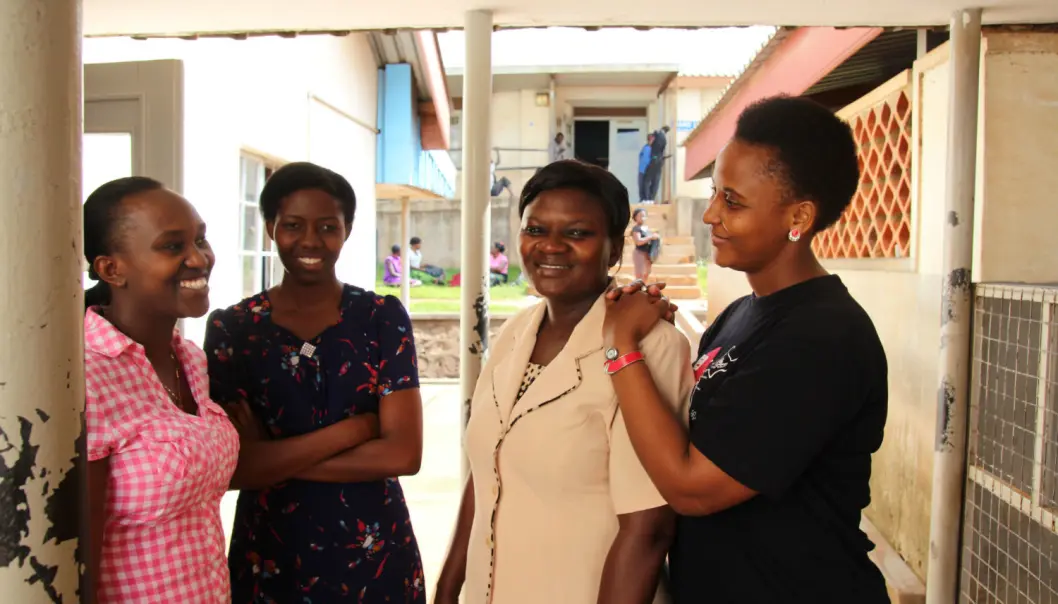 Education to fight the postnatal death rates in Uganda
"Postnatal death rates are far too high, both for babies and mothers," says Olive Norah Nabacwa. She wants to help raise the standard of the nursing profession and midwifery practices in Uganda.
Diku - The Norwegian Agency for International Cooperation and Quality Enhancement in Higher Education
The Norwegian Agency for International Cooperation and Quality Enhancement in Higher Education (Diku) aims to strengthen the quality of Norwegian education. We promote development and innovation, international cooperation and digital learning.
In 2011, the first students enrolled in the newly established NOMA master's programme in midwifery and women's health at Makerere University in Kampala.
Olive Norah Nabacwa was working at Mulago Hospital, the largest hospital in the country, and saw the master's course as a career move.
"I am now in charge of one of the two maternity wards at Mulago," she says.
Visited Sweden
Ms Nabacwa's studies included work experience at The University of the Free State in South Africa. She also visited Sweden and talks about these two countries as "ideal situations".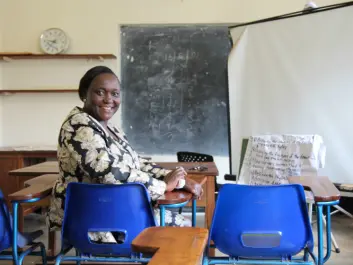 "Everyone knows their roles and sticks to them. We are trying to learn from them and become better organised midwives," she says.
She has already introduced a few changes to the delivery room.
"Skin-to-skin, that is skin contact with the newborn, is not common here but we have now introduced it," says Ms Nabacwa.
"In Sweden, we found that the women giving birth are accompanied by their husbands in the delivery room for support during the delivery. This improves the whole birth experience. There is no culture of doing that here, but it is something we want to bring in," she adds.
The power of facts
Elizabeth Ayebare was appointed to a teaching post in the Department of Nursing in August 2013, even before she had graduated.
"I am particularly interested in the role of knowledge-based research in the midwifery profession. I am now using it in my teaching, and the students are inspired by it," says Ms Ayebare.
"It is easier for me to implement changes when I can go to the delivery room and say: "Look, here are the facts. We can start doing things like this and like that." This way we can involve the other midwives.
Both graduates feel that the existing barriers between academia and the clinics are problematic. For that very reason, it is extremely important to have people with master's degrees and PhDs in the hospitals, they argue.
Few trained midwives
Rose Chalo Nabirye is head of the Department of Nursing at Makerere University and the driving force behind the master's programme.
"Uganda has very few trained midwives in relation to its population, and our hospitals and clinics are lacking equipment," she says.
There have been different forms of learning, according to Ms Nabirye. Student exchanges and overseas work experience have been key elements. Students from Makerere have taken master's degrees in psychiatric nursing, acute and intensive care as well as adult nursing at the African partner institutions and are now teaching at Makerere University.
Funding came to an end
Six students were enrolled in the master's programme in midwifery in 2011. In 2012: eleven. In 2013, when the NOMA funding came to an end: only three.
According to Ms Nabirye, the reasons are financial. Without paid leave from their employer, students must fund tuition fees and everything else themselves. Few of them are able to do so.
International work experience will not be possible without support from NOMA.
What about the sustainability and future of the programme?
"The plan all along was for many of the students from the first cohorts to become teachers and managers. They have gained work experience from first-class institutions outside Uganda and are now sharing their experience and knowledge. We believe it will work out well."
"The problem now will be to attract new master's students, and that is a general economic challenge in Uganda," Ms Nabirye says.
External links
Related content