This article is produced and financed by
University of Oslo
- read more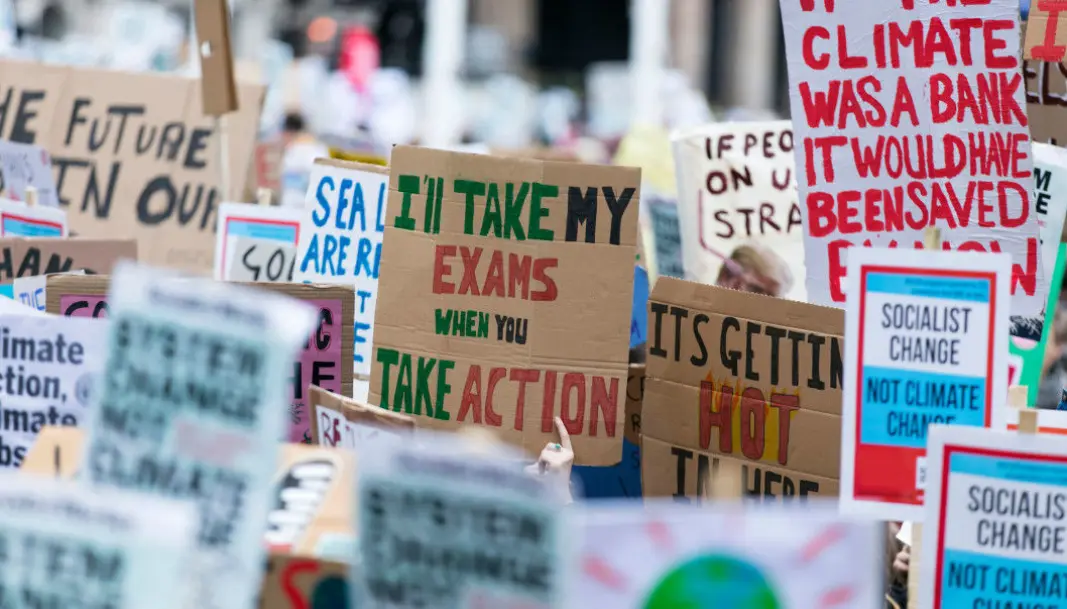 Climate change impacts Nordic literature
Art and literature provide insight into how people relate to the climate crisis. Researchers believe this can help us understand possible paths to climate action.
Climate researchers have warned of the dangers for many years: Glaciers are melting, animal species are dying out, ocean levels are rising. Soon many places on the planet will become so hot, they will be impossible to live in. But why aren't these reports and warnings having any impact? Why don't we humans drastically change the way we live?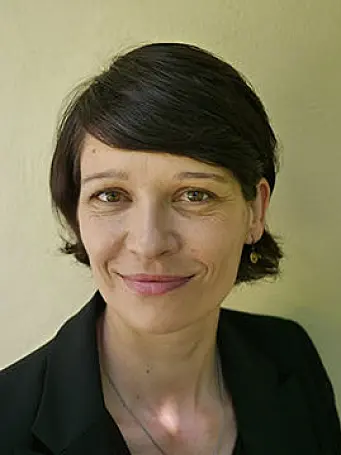 Researchers, activists and cultural workers throughout the world are looking for the answer. At the University of Oslo, Norway, an interdisciplinary research community that extends far beyond the walls of the university has been established under the name Oslo School of Environmental Humanities (OSEH).
Dealing with young people's climate anxiety
"A new generation of students is entering the university. They need to learn to think critically about the climate crisis, and also about how it is being presented," says Ursula Münster. She leads the initiative, which is based at the Faculty of Humanities.
Internationally, Environmental Humanities is an established field of study. It is all about understanding the cultural, historical, philosophical and linguistic aspects of the climate crisis. Education is central to the environmental humanities initiative at the University of Oslo.
"Many young people have climate anxiety, which is why education is important in enabling them to see the opportunities and alternatives, not just gloomy prospects for the future," Münster points out.
Literature makes the climate crisis human
Sissel Furuseth is Professor of Nordic Literature. She is part of the Oslo School of Environmental Humanities, and a researcher and teacher of climate literature.
"Poetry has the ability to translate complex issues into something instantly recognizable and human," she says.
Furuseth believes that the power of literature lies in its ability to understand man for good and ill.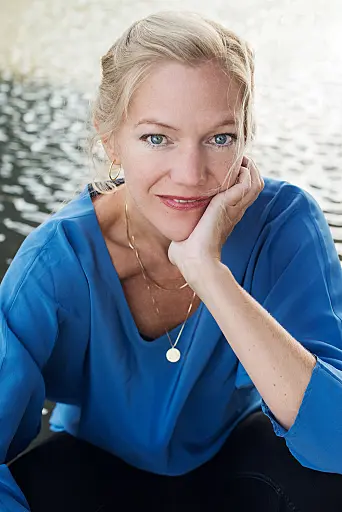 "This is why many people prefer to read literature or watch a good film, rather than reading reports or articles with many imperatives and orders, which can be difficult to relate to."
Maja Lunde is one of the most popular authors of so-called climate literature today. The History of Bees, Blue and Przewalski's Horse are the first three books in a planned climate quartet, and they have been a great international success.
In The History of Bees, the most popular of the books, Lunde thematises the death of bees. She tells three stories: One about George, a beekeeper living in the United States in 2007, one about William who lives in England in 1852 and has an interest in insects, and one about Tao, who lives in a China without bees in 2098.
"Climate is about long-term changes. The way in which Maja Lunde shows causal relationships over time is probably one of the reasons why she is so popular," says Furuseth.
Renaissance of science fiction
Maja Lunde draws lines between the present, past and future. As do authors within the science fiction genre.
"Sci-fi has been treated unfairly by literary researchers at the university for years, but a side effect of the climate crisis is that this genre has been given a renaissance," Furuseth says.
Across the globe, books by Margaret Atwood and Ursula Le Guin are being read with great interest.
In one of the current research projects in environmental humanities, the literature researcher Bodhisattva Chattopadhyay is working on developing a theory about how literary conceptions about the future are changing the present.
Literature is wiser than psychology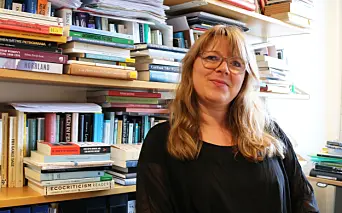 Despite the fact that there is plenty of information about what needs to be done to halt climate change, many climate initiatives are facing resistance. Psychology defines the distance between knowledge and action as cognitive dissonance, which is a form of repression.
"Good fiction is in many cases wiser than the psychology in this field," says Furuseth.
"It addresses the complex meetings between individuals and society. Thus it can expose climate denial and other repression mechanisms, for example by showing that people do what is easiest for them, and rationalize on this basis."
Furuseth refers to research that shows that boys read non-fiction and girls read fiction. She believes the strength of culture is that it serves people in many different ways.
"Maja Lunde is probably popular because she not only describes the problems, but also writes stories of hope. She describes relationships between parents and children, where children are the bearers of hope."

Greta Thunberg a result of the Scandinavian school system
Sissel Furuseth teaches a university subject on climate literature. The syllabus not only includes authors of fiction such as Maja Lunde and Bjørn Vatne, but also the speeches by seventeen year-old climate activist Greta Thunberg. Thunberg has become a role model for many young people, and at the same time provoking adults.
"Greta is uncompromising, and puts action behind her words. This gives her ethos as a speaker: What she conveys is convincing. However, she is an impossible role model. It is difficult to live up to what she practices," Furuseth says.
The literature researcher analyses Thunberg's speeches, and finds that the UN's language on sustainability is a recurrent theme.
"Thunberg exposes the gap between intention and practice on the part of politicians. Thus her critical analysis is a good example of the fact that the Scandinavian education system has succeeded with what school researchers call education for environmental citizenship."
Like Münster, Furuseth is concerned about the children and young people who are learning about climate change today.
"The generation that is growing up now is being smothered in climate rhetoric. It is introduced into every subject at school. The challenge is to prepare students for the new reality without them being paralyzed by anxiety."
Inclusive Environmental Humanities
Crossing the boundaries between subjects, but also between academia and the world outside the university, is absolutely central to Environmental Humanities. When climate researchers obtain knowledge that they are not able to communicate, the humanities scholars can contribute their insight into people, culture and communications.
Ursula Münster, the Head of Oslo School of Environmental Humanities, believes radical inclusion is the solution to current climate challenges.
"We create meeting places for not only researchers, but activists, artists, and trade and industry," she says.
At one of the events hosted recently at Oslo School of Environmental Humanities, the audience was able to see an art performance with a dancing fish. Münster has no doubt that it is a form of presentation that says something different than the climate reports.
"We need to appeal to the idea, but also to the heart and emotions," she says.
———
Read the Norwegian version of this article at forskning.no
Environmental humanities
Environmental humanities is a collective term for humanities research and teaching about climate and the environment, and how people have dealt with and are dealing with climate change.
The Oslo School of Environmental Humanities (OSEH) is a research and education initiative at the Faculty of Humanities. The initiative brings together researchers from different disciplines and creates meeting places between research, education, art, activism, politics and trade and industry. The research and teaching have historical, cultural and philosophical foundations.