THIS ARTICLE/PRESS RELEASE IS PAID FOR AND PRESENTED BY the
Institute of Marine Research
- read more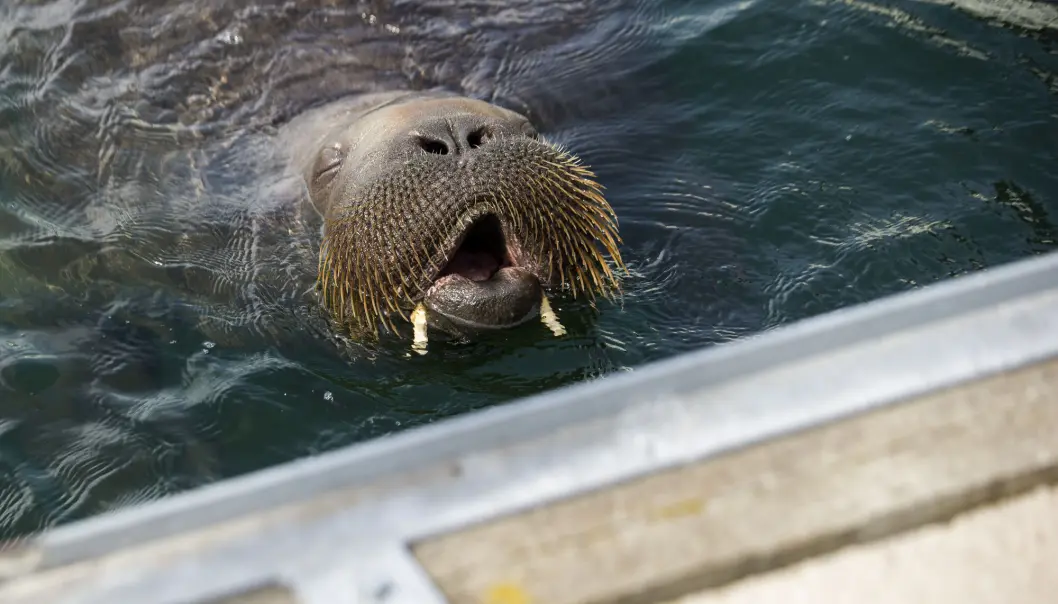 Researchers will collect scientific data from Freya the walrus
Data from the necropsy (animal autopsy) of the walrus could provide valuable information about the animal, for example about its diet.
Each year, the Institute of Marine Research (IMR) takes samples of large quantities of fish and marine animals, on scientific cruises, in the field and in the lab.
Measurements such as weight, length, age, and other information provide the researchers with information about living conditions, population composition and environmental condition in the marine ecosystems. The institute also receives samples from the fisheries and from particularly interesting individual catches.
As a matter of course, the researchers will also receive data after the necropsy of Freya the walrus. The necropsy is carried out by the Norwegian Veterinary Institute on behalf of the IMR.
The Norwegian Directorate of Fisheries is the responsible authority. Read more about the euthanasia decision on their website.
IMR has given advice
The Institute of Marine Research (IMR) is a management support institute and has given advice in this case, including participating in discussions about a possible relocation of the walrus.
On 29 July 2022, IMR, the Directorate of Fisheries' Maritime Service and a veterinarian from Kristiansand Zoo discussed the possible alternatives.
Anesthetizing the walrus (without physical control of the animal) near water was advised against by the veterinarians. The walrus would then most likely have sought safety in the water and drowned after the anesthetic took effect.
Another possibility that was discussed was to place a net under a boat near the walrus' location and try to catch it and hoist it up in the net. This would also entail a relatively high risk, as the walrus could easily become entangled in the net and panic and drown.
The plan that was outlined as a possible solution was to build a strong cage with an open top, where only the sides of the cage would protrude slightly above the surface of the water. If it was possible to get physical control over the animal, you could administer anesthesia if necessary to prevent unnecessary stress or other complications.
This solution was considered the gentlest toward the animal, because there would be little chance of the animal getting stuck under water or damaging the device. The walrus could then have been transported in this cage.
IMR did not recommended a solution, but has contributed to a professional assessment of various alternatives for a possible relocation of the walrus. The outlined alternative with a cage was considered the gentlest solution if one were to attempt to relocate the animal. It is the Directorate of Fisheries, as the responsible authority, that has taken decisions in the matter. Read more on their website.