This article was produced and financed by
Norwegian centre for E-health research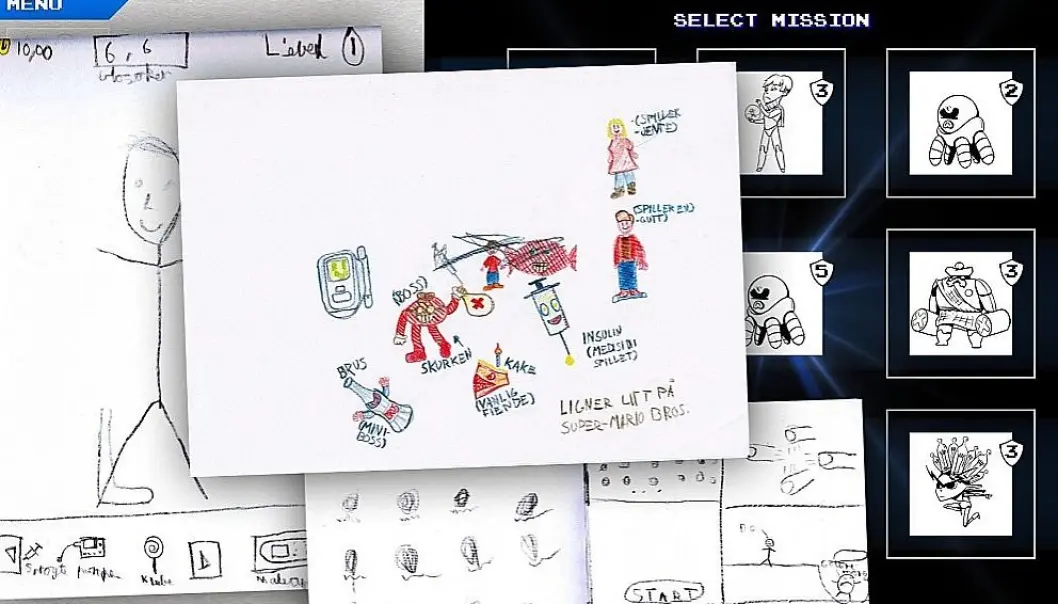 Computer games could help children cope with diabetes
…but they need to be good enough that kids want to play over and over again, says the researcher behind the game.
Norwegian centre for E-health research
The Norwegian Centre for E-health Research was created 1st January 2016, with the objective of contributing to a common national ICT solution for health and care services.
Inside the virtual world on the computer screen, children find a distant future.
Here, everyone on the planet has diabetes, but they do not automatically get access to medicines and treatment. The players must fight for that.
Players must make their game characters strong, by making good choices of food, medicine, and exercise. The player who manages the disease the best scores the most points.
Aim of the game: survive and thrive
"The main target group is children 8-12 years old with type 1 diabetes. The game will make it easier for them to get accustomed to their illness," says game developer Svein-Gunnar Johansen, a PhD student at the Norwegian Centre for E-health Research.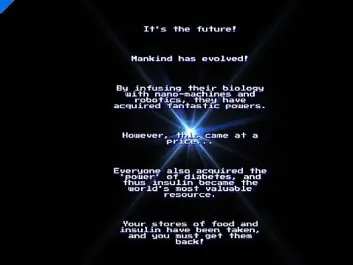 "Throughout the game, the player gets an intuitive understanding of the connection between food intake, activity, and blood sugar," says Johansen.
Johansen is developing the educational computer game as part of his PhD. One of the most successful games on the so-called "serious games" market, he says, is a Norwegian game where children learn algebra.
"It's not enough to offer kids something to play just because they have a disease. There must be something that appeals so strongly, that they want to play it over and over again regardless of their diagnosis," says Johansen.
"There is little doubt that we learn by playing games. The difficulty is to control this learning in a desired direction. For example, I learnt a lot of English from computer games when I was young, but I didn't play them to learn English," he says.
Safe experimentation for children with diabetes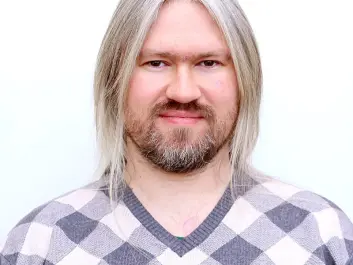 Effective learning comes when children are able to experiment, he says.
"In the game they can expose their characters to things that can be potentially dangerous in real life and learn from what is happening along the way."
"Based on the choices the kids make, the character becomes stronger or weaker. You can both lose a life or gain super powers due to wrong or right decisions," he says and points out that it is hard to reach the target audience. Today's youngsters are used to a world where thousands of new computer games are released every single day. The researchers have therefore consulted children and adolescents with diabetes to find out how they could best appeal to their tastes.
"Of course, it's impossible to reach everyone through a single game. For example, many boys are attracted to science fiction games with fighting arenas."
The new "Diabetes game" has now come to the point that it is possible to play, but Johansen thinks it still needs some work before it can be launched.
"The moment you launch it is either a winner or it disappears. So, my wish is that we'll improve it before we launch," he says.
Creating a new social arena for patients and their families
The researchers in Tromsø look at a number of issues regarding how best to teach children to cope with their illness. The diabetes project, in which Johansen is involved, has been going for years, and game development is only a small part of it. Along with the game, the project aims to establish online tools to help children diagnosed with the disease.
"We focus on children living in rural areas because they rarely meet peers with the same diagnosis. Therefore, we want to offer a social network where they meet others who are struggling with the same issues," says Johansen.
The researchers want children with diabetes to learn from the game, but they are also targeting their family and friends as the social network can provide them with support they need to feel less alone.
The age group was also a carefully targeted choice.
"When you are between 8 and 12, your parents do not have the same influence on your choices. You must be responsible, but at the same time you are really too young to fully understand the consequences of making bad choices," says Johansen.
Getting friends engaged in the game can break down barriers and make it easier to talk about the disease. Many children find it unpleasant to measure blood sugar and take insulin shots during the school day, so a game can help reduce this stigma.
A costly treatment
Ultimately, the question is: Does it help?
Johansen and colleagues will assess this by seeing how well children regulate their blood sugar after playing the game, and comparing this with a group of children who have not played the game.
While the research project lacks the resources available to professional game developers, Johansen thinks it will still have an impact.
Game companies often have the same budget as a Hollywood movie for a single game, so the diabetes game is rather modest in comparison.
"But we think we can create something that gives the desired effect. Also, we document our steps, so the research can be useful for those who want to make other games for disease management," says Johansen.
Related content