This article is produced and financed by
UiT The Arctic University of Norway
- read more
Student developed artificial intelligence capable of composing jazz music
Now UiT-student Shayan Dadman intends to let his computer software participate in a live jam session with real jazz musicians.
"I am a music lover, and I listen to a broad array of music. I chose jazz because I wanted to work with the complexity and unpredictable musical structure of the genre", Shayan Dadman says about the computer software that has been developed as part of his thesis at the Department of Computer Science and Computational Engineering at UiT in Narvik
Deep learning
The software is based on what is often referred to as "deep learning".
Dadman has pre-treated music from famous jazz musicians such as Duke Ellington and John Coltrane. The result is then fed into a self-developed program that learns to generate music within the same genre. It all ends up as an original piece of music produced in the form of a music sheet or a MIDI-file.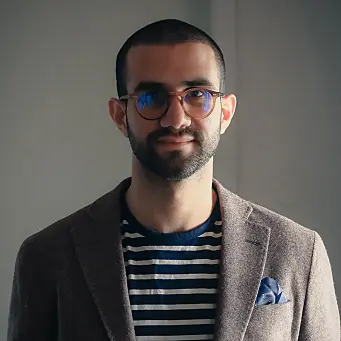 The degree of originality can be increased or decreased by adjusting different parameters in the program. The finished piece can then be fed directly into a synthesizer and thus played in numerous ways.
In many ways unique
"The work Shayan has completed is in many ways unique and shows that a computer can also be trained to execute creative tasks within music", says professor Bernt. A Bremdal. He has been Dadmans main supervisor while working on the thesis.
At UiTs Faculty of Engineering, Science, and Technology (IVT-Faculty), energy and time are currently invested in creative artificial intelligence. Previously, students have developed software that can design new things and predict design trends by analysing feedback from humans that either liked or disliked what the software produced.
"In all modesty, I think we have become quite skilled. And we of course want to attract more talented students into a field that will have a stronger influence on our lives in the future", Bremdal says.
Jam session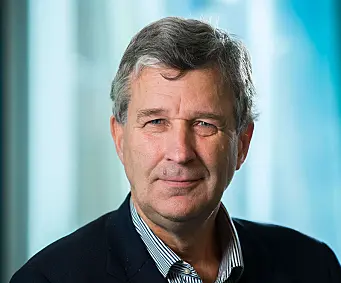 The department wants to build on Dadman's work.
"First and foremost, we want to keep Dadman, who wants to continue into a a doctoral program. In the coming year, we aim to realize the further development of his thesis, where the program can participate in a jam session with musicians in real-time. In that way, we can show that artificial intelligence can help improvise musical themes that are registered in real-time", says professor Bernt A. Bremdal.
To get to that point, the software needs to practice.
In a jam session, the software will improvise based on what it has learned in the training phase. Training on larger data sets will result in the program gaining continuously deeper knowledge about the kind of jazz it has been fed.
"With some preconditions, it is possible to perform a live jam session with a system based on artificial intelligence", Dadman claims.
Possibilities, not limitations
So what are the limits to the creativity of artificial intelligence?
"I think there are more possibilities than there are limitations", says Dadman.
"A lot of research is being done today to improve creative performance in the field. We also need to keep in mind that artificial intelligence is already being used in several fields of art", Dadman points out.
One example is Neural Style Transfer (NST), which – in simple terms – can use a painting by Picasso as a point of reference and transform a given photograph to a similar style. The method can be used to develop new works based on already existing art styles.
In the music-related work with the thesis, Shayan Dadman was guided by professor Børre Bang and associate professor Rune Dalmo at IVT-faculty. Apart from having solid backgrounds as engineers, they are quite skilled musicians.