An article from
Norwegian Biodiversity Information Centre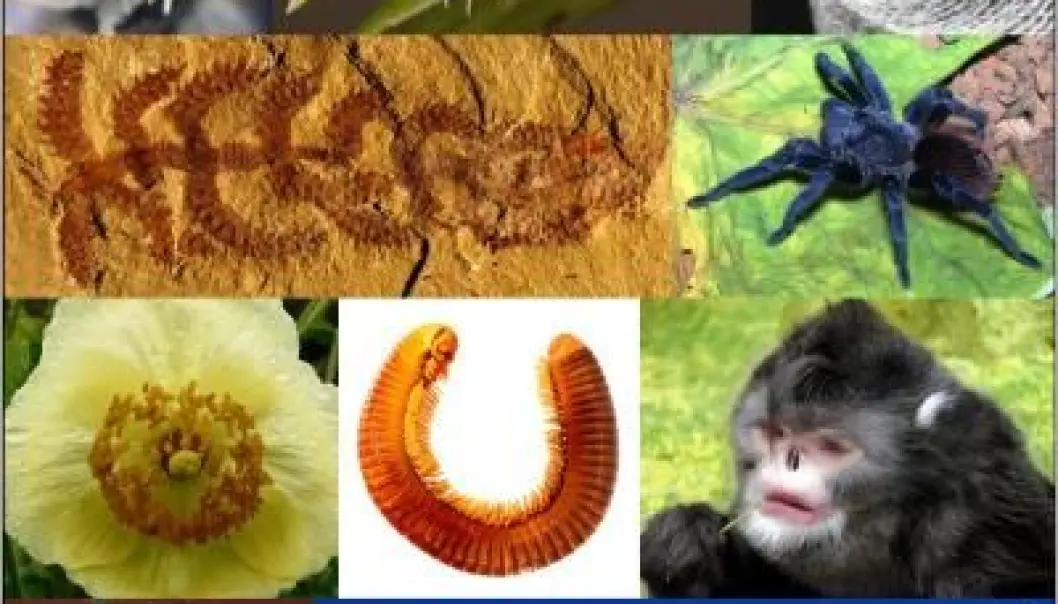 Sharing the species
Norway makes a strong contribution in international data sharing on species.
Denne artikkelen er over ti år gammel og kan inneholde utdatert informasjon.
Norwegian Biodiversity Information Centre
The NBIC is a national source of information on biodiversity. The centre supplies updated and accessible information on Norwegian species and ecosystems.
In just a few years, Norway has become one of the best-in-class in data sharing. Norway has recently shared information on 8 million new species occurrences with the international GBIF network.
Overall, there are just over 17 million data records on species occurrences from sources in Norway, which now ranks third in the sharing of data on species among European countries. Only Sweden and Britain have shared more species records. And when calculated on a per capita basis, Norway ranks second in the world in the sharing of species data with the GBIF network.
The Global Biodiversity Information Facility (GBIF) is an international network that freely distributes and shares data for species occurrences via the Internet. Currently, there are data from 388 million species records from around the globe, available at the data portal . Currently, much of this data concerns birds and plants, so there is a clear objective of making data available about other organisms.
GBIF has been the driving force in making data on species occurrences freely available to all users. Data on species in lesser-developed countries are stored in large quantities in databases by institutions in developed countries.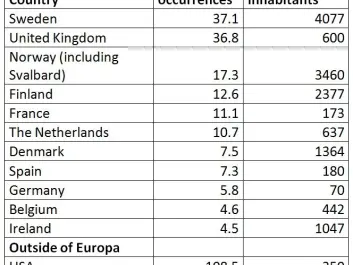 GBIF has played a crucial role in making the data available to the country of origin. GBIF methods and standards have also become very important in helping organisations improve their sharing of data across institutional boundaries in Norway.
"GBIF has contributed significantly to strengthening our knowledge base for the management of biodiversity both on a national and global scale," says Ivar Myklebust, director of the Norwegian Biodiversity Information Centre.
Species Maps
The GBIF node in Norway is via the Natural History Museum at the University of Oslo. The Norwegian Biodiversity Information Centre and GBIF Norway are working to mobilise localised species data from more than 30 Norwegian institutions, consulting firms and NGOs.
Currently, there are 14 million species records made available from Norway (including Svalbard), while the rest of the species occurrences have been mapped abroad. The data for Norway are available at the Species Map Service web site.
"We believe that success in the mobilisation of species data from Norwegian data sources is because these data are visible and accessible on the Species Map Service, and that we have provided funding for data owners to ensure data quality, to standardize the data, and to make them available for sharing on a common portal," says Nils Valland, senior adviser at the Norwegian Biodiversity Information Centre.
Volunteer efforts important
Fully half of all data from Norway comes from the Species Observations reporting site, which is operated by the Norwegian Biodiversity Information Centre in close cooperation with the Norwegian Ornithological Society and four member organizations from SABIMA, the Norwegian Biodiversity Network.
The extensive efforts of volunteer reporters and an effective reporting system are major reasons why Norway ranks so high for species occurrence records.
"Another key factor in our success has been the systematic effort that the Norwegian Biodiversity Information Centre and GBIF Norway have undertaken with the Norwegian scientific institutions that survey species," says Valland.
Lots of data per capita
Norway is a small country as measured by population, but it still has a lot of data to share. When calculated per capita, only Sweden has shared more species records.
Outside of Europe, only the United States (108 million) and Australia (31 million) share more species records than Norway.
External links