This article was produced and
financed

by

Sogn og Fjordane University College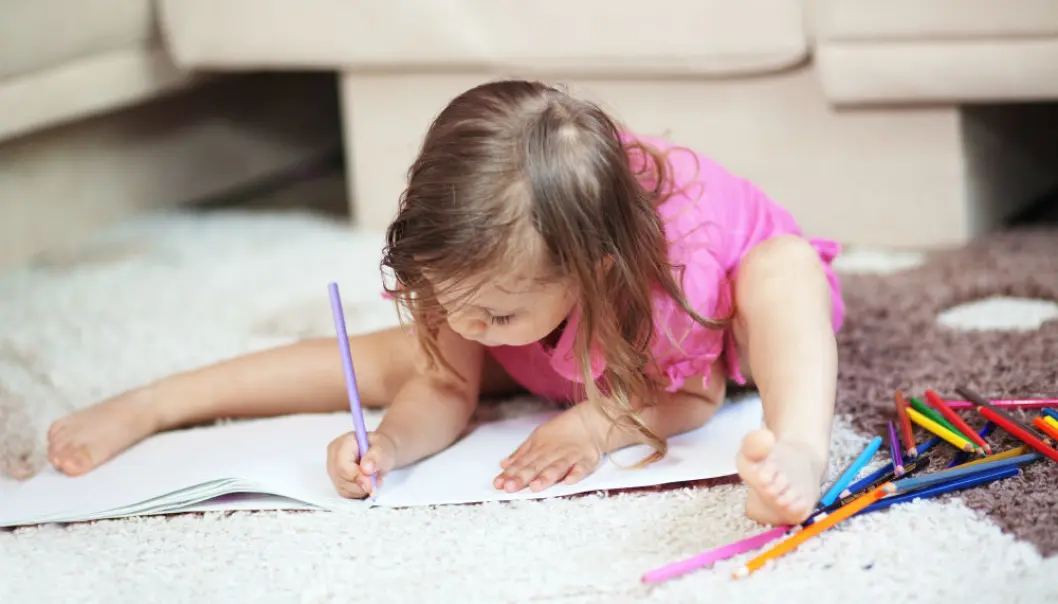 Scribbling helps kids learn to read
Engaging 5-year-olds in scribbling and writing activities in kindergarten has a positive impact on reading skills.
Sogn og Fjordane University College
Sogn og Fjordane University College is a medium sized higher education institution situated in Western Norway.
"Invented writing seems to be a useful pedagogical tool in kindergarten", says PhD candidate Hilde Hofslundsengen, who, aside from her research, educates future kindergarten teachers at Sogn og Fjordane University College.
Her current research looks into the effect of having 105 5-year-olds experiment with letters and words through organized sessions in kindergarten. Her findings, as recently published in the journal Reading and Writing, show that these language sessions help pre-literate kids learn to read and write faster when starting school.
Lists and postcards
The five-year-olds who participated in the study, took part in 20-minute sessions with invented writing activities four days a week for a total period of ten weeks. Students led the first sessions before handing over to the kindergarten's own pedagogues.
"Writing one's own name is always a meaningful activity for children", says Hofslundsengen. Other tasks included a logo hunt in the kindergarten, working on a specific word in groups of three, as well as combinations of drawing and scribbling or cutting out a picture from a magazine and writing something next to it.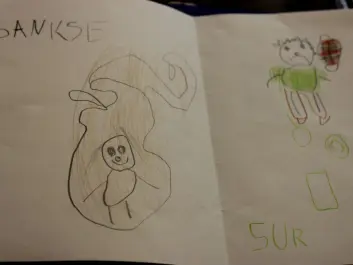 Importantly, the students and pedagogues present did not correct the children's spelling. Instead, the adult asked the child what he or she had written, and added a correct version of the word without commenting on the child's version.
"This was done in order to express the child's message and to act as a model for the child", says Hofslundsengen. She distinguishes clearly between engaging in invented writing and learning to write.
"The role of Norwegian kindergartens is to stimulate the children and provide them with opportunities for exploration, whereas systematic training and spelling belongs to the realm of school".
Revisited kids in school
All of the 5-year-olds in the study were exposed to the same activities in kindergarten. The following year, the research team visited the schools where the children were first-year pupils in order to assess reading and writing skills. Individual results were compared to previous tests on the same children, and to data on a control group consisting of first-year pupils who had not participated in invented writing in kindergarten.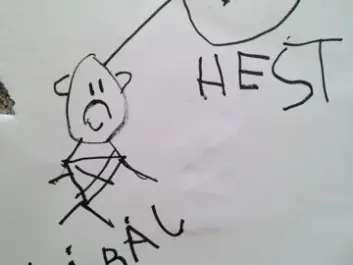 "We found a medium effect on writing and phonological awareness, which is the ability to recognize and distinguish the various sounds that make up words. We also detected a certain effect on reading new and unknown words", says Hofslundsengen.
Pedagogues and teachers who had been involved in the experiment were all very positive.
"I have spoken to a few teachers who taught the children in question in school. They said they had noticed a difference in the children who had taken part in invented writing", says Hofslundsengen.
Easier with phonetic languages
The Norwegian language is handy in the sense that you can usually look at a word and know how to pronounce it. Finnish is even more phonetic than Norwegian, while English is the least phonetic language in Europe.
"I am inclined to think that what we call semi-transparent languages, such as Norwegian, are especially suited for invented writing", says Hofslundsengen.
Another reason why invented writing may be of particular relevance for Norway, is the comparatively late school-starting age (the autumn of the year you turn 6) – along with the fact that over 90 per cent of Norwegian children go to kindergarten. This means that if the government were to introduce more systematic forms of language stimulation in kindergartens, they would reach 9 out of 10 children in Norway.
The children's initiative
While British children of the same age start school the autumn following their fourth birthday, the Norwegian approach to the age group 4-6 is dominated by care rather than by formal training.
In her article in "Reading and Writing", Hofslundsengen describes the Norwegian preschool tradition as one that does not encourage the learning of written language skills.
The framework plan, which lays out the basic pedagogical contents of the kindergartens, states that kindergartens should "let the children encounter symbols such as letters and digits in everyday contexts". Moreover, adults are to "support the children when they take the initiative to count, read, scribble or dictate text".
"The framework plan functions well for the children who take such initiatives, but what about the rest?"
"I hope they try it out"
Some worry that Norway is going to move in the direction of Britain – towards a lower school-starting age. Hofslundsengen is clear that it is not her intention to push school curriculum into kindergartens. Rather, her research has provided her with a motivation to communicate her recent insights about invented writing to kindergarten teachers.
"I have met several pedagogues who are keen to support children in getting familiar with writing, but who are unsure of how to go about it. I hope more kindergartens decide to try out invented writing to stimulate the children's inherent interest in language".
Scientific links
External links
Related content