This article was produced and financed by
The Research Council of Norway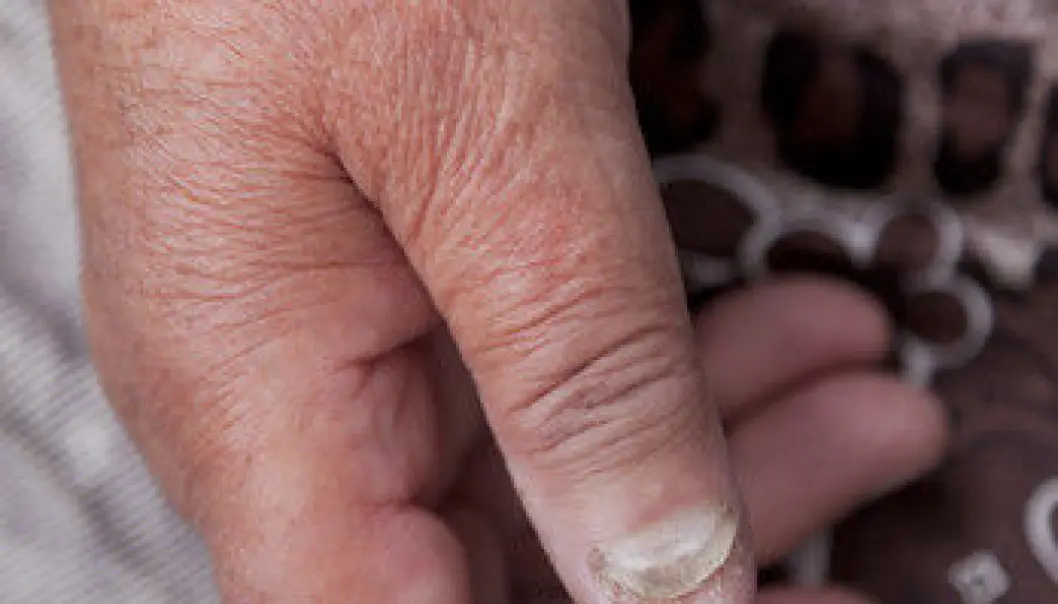 New treatment for psoriasis
Three percent of the world's population suffer from the skin condition known as psoriasis. Researchers are close to developing a treatment that could help millions.
The Research Council of Norway
The Research Council of Norway is a government agency responsible for awarding grands for research as well as promoting research and science. It also advises the government in matters related to research.
The psoriasis treatment consists of a compound which, when applied to the skin, is absorbed by skin cells much more naturally than most other ointments.
It contains a synthesised molecule based on the fatty acid docosahexaenoic acid (DHA) which may prove effective in inhibiting chronic inflammation associated with psoriasis.
Clinical trials soon underway
Avexxin, a Trondheim-based company, will begin clinical testing of the ointment in early 2013. If the results are positive, Avexxin may find itself on the cusp of an international breakthrough.
Successful tests of the psoriasis compound could also give an important boost to the pursuit of more comprehensive clinical trials to determine whether the technology can be applied to other chronic inflammatory conditions such as rheumatoid arthritis and nephritis, an inflammation in the kidneys.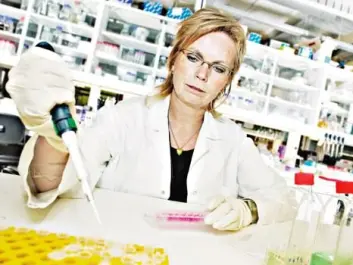 Clinical trials often extend over a long period of time. The treatment must first be tested for toxicity on healthy volunteers. Subsequent trials must be carried out on real patients to ensure that the treatment has the desired effect. With an ointment such as this, which is to be applied externally, it is possible to combine trial phases 1 and 2A.
"This enables us to save a lot of time," explains Professor Berit Johansen of the Norwegian University of Science and Technology (NTNU). Johansen has been studying the mechanisms behind inflammatory disease since the end of the 1980s. She launched the company, Avexxin, in 2005.
Potential for treating other conditions
The development of a medicine for treating psoriasis had private funding, but the researchers received financial support from the Research Council of Norway to develop several molecules to treat other inflammatory conditions with the same treatment target as psoriasis. These molecules could prove effective in treating rheumatoid arthritis and nephritis.
"When we carried out tests in summer 2012 to see whether one of the new molecules might have any effect on arthritis in animals, the results were extremely encouraging," says Johansen.
Courted by pharmaceutical companies
"Our most recent results are especially important now that we have begun negotiating with international pharmaceutical companies towards potential agreements," Berit Johansen says. Three leading pharmaceutical companies are currently courting the Norwegian team.
If the decisive clinical trial proves a success Johansen and her colleagues will enter into discussions on licensing their patent to one of these companies. This will be the company that undertakes the final clinical trials.
Avexxin was recently nominated as one of the world's Top 10 Autoimmune/Anti-Inflammatory companies to watch.
Translated by: Glenn Wells/Carol B. Eckman
Related content