This article was produced and financed by
NILU - Norwegian Institute for Air Research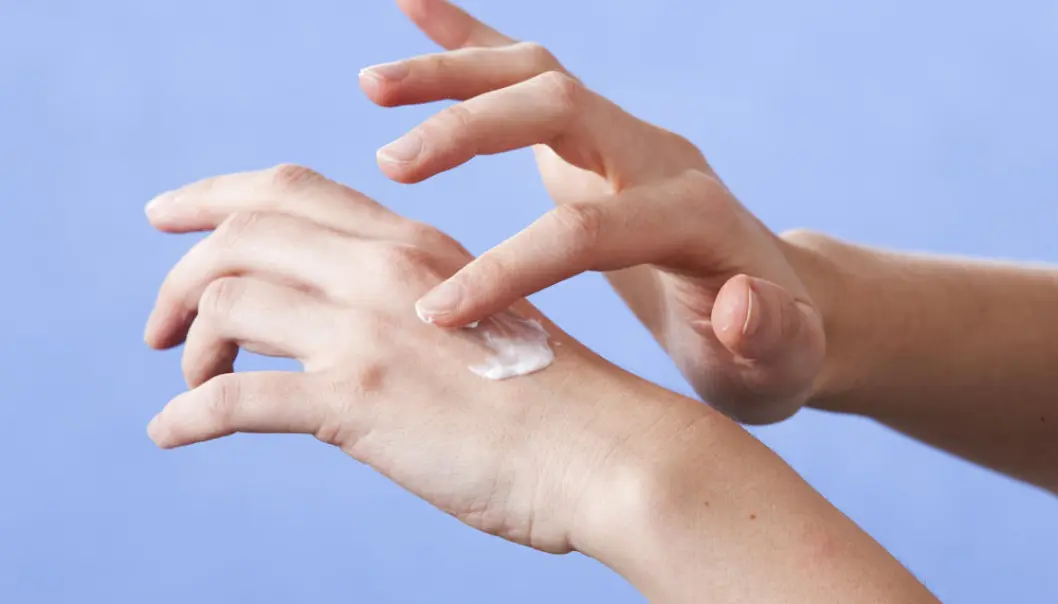 Skin care chemicals end up in your blood - and in the Arctic
Many skin care products contain a variety of chemical substances with partially unknown and possibly harmful effects, and these chemicals not only affect your skin.
Denne artikkelen er over ti år gammel og kan inneholde utdatert informasjon.
NILU - Norwegian Institute for Air Research
NILU does research on processes and effects of climate change, the composition of the atmosphere, air quality and hazardous substances.
"Most people don't think about the fact that the creams and emollients that we smooth on our skin don't just stay on our skin. Our studies have shown that substances including parabens, which are common additives in skin creams and other cosmetic products, can be detected in blood samples shortly after you have used them. If these substances are found in your blood, that means they are also in your liver and other places in your body," says Torkjel Sandanger, a senior researcher at NILU.
Exposed to thousands of chemicals daily
Norwegians spend more money on creams, deodorants and shampoos than ever before, and many of these products contain chemical substances that are potential pollutants.
"We humans are exposed to thousands of chemicals every day, and the basic idea should be that we do not need more chemicals in our bodies. Today, researchers must prove that a substance is likely to be dangerous before the authorities can ban it, but it would be better to use the precautionary principle. We know so little about how each substance affects the body and the environment, but we know even less about how many different substances interact with each other," said Sandanger.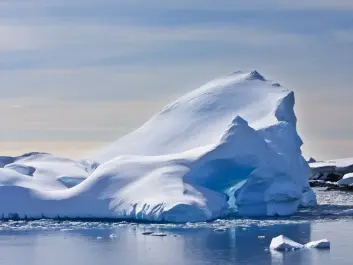 Sandanger is very careful with his own use of skin care products and usually studies the label before he buys a new product.
Samples from 350 women
It has been difficult to determine whether parabens can cause cancer or hormonal disorders in humans, but in 2010 NILU scientists took a big step forward when they analysed blood samples from the "Women and Cancer" study, led by Professor Eiliv Lund at the University of Tromsø.
Professor Lund has collected data and questionnaires from more than 70 000 Norwegian women. In 2010, NILU scientists analysed blood samples from 350 of these women and compared their findings with the women's own reports on their use of skin cream and other skin care products.
Parabens and siloxanes
Parabens are preservatives used in a wide range of cosmetic products and are suspected of having endocrine disrupting and possibly carcinogenic effects. Siloxanes are softening chemicals used in cosmetics and many other products, such as detergents and protective coatings, and are suspected of having toxic effects.
"We found a clear correlation between self-reported use and the levels of parabens in the blood. The full results of this survey will be published in 2011," Sandanger says.
Methylsiloxanes in Svalbard
NILU scientists are also concerned about methylsiloxanes, which postdoc Nicholas Warner found in the fjord outside of Longyearbyen in the arctic archipelago of Svalbard in 2010. "We also found siloxanes in Kongsfjorden outside of Ny-Ålesund, and low levels in the remote Liefdefjorden on the northwest coast of Svalbard," Warner says. These results were published in the journal Environmental Science & Technology.
"Communities in Longyearbyen and Ny-Ålesund seem to be point sources, while it is difficult to say where the siloxanes in Liefdefjorden are coming from. It may be that fish have swum there from more contaminated areas, or that there have been discharges from cruise ships in the area," said Warner.
Manufacturers have already phased out what are called D4 siloxanes, after studies suggested they had a toxic effect on marine life.
"Producers have shifted more to D5 and D6 siloxanes, which so far do not have any documented toxic effect. The main focus now is to investigate whether these substances accumulate in the environment. If we can show that they accumulate, we can go back to the toxicologists and check to see if they have any toxic effect. There seems to be a low risk of accumulation of methylsiloxanes in mammals, but there is reason for concern when it comes to fish and other aquatic organisms," Warner says.
Related content