This article was produced and financed by
Oslo Metropolitan University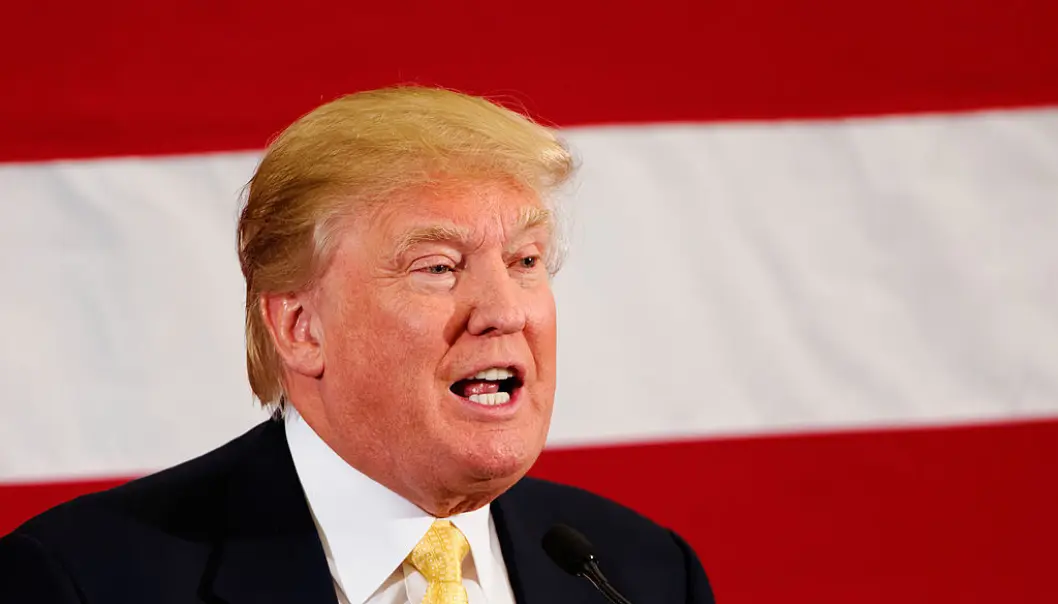 Why white working class voters might choose Trump
Shame has sent white male working class voters into the arms of Donald Trump, says researcher.
Oslo Metropolitan University
Oslo Metropolitan University is a state university in Oslo and Akershus in Norway.
Reseacher Erika Gubrium has taken a closer look at US welfare policy in light of the American presidential election. She studies shame and poverty as part of a big, international research project in the USA, Norway and a number of other countries.
From being the cornerstone of the US post-war economy, white male working class voters have experienced a dramatic fall in status the last decades.
Workplaces have been moved abroad, and like other Western countries, the USA has become more and more deindustrialised.
According to the International Monetary Fund (IMF), 46.7 million Americans live in poverty. This equals nearly 15% of the population. The proportion of adult middle class Americans has fallen from 61% in 1971 to 50% in 2015. In addition, middle class salaries have stagnated the last 25 years, according to surveys by the Pew Research Center and the US Census Bureau.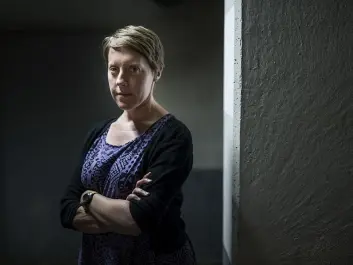 "Economic differences have increased dramatically between those who have far too much and those who have less and less," says Erika Gubrium, herself American.
Major consequences
"This development has major consequences, including that white working class voters feel left behind. The trade unions, which were previously a unified voice of solidarity for the working class, have been drastically reduced or are gone altogether," says Gubrium.
"Other disadvantaged groups have managed to use their marginalised identity to create political movements. Black Lives Matter is an example of such a movement, where new technology such as mobile phones have made it easier to uncover grave abuse against black people, something that was previously difficult to document," she says.
Ashamed of their own situation
"People's personal circumstances have become the point of departure for political involvement in the USA," the researcher explains. Politics is increasingly becoming a question of personal identity, whether it concerns ethnicity, gender, culture or sexual orientation.
Research on shame and poverty
HiOA has previously and is currently participating in several international research projects concerning shame and poverty.
Here, the researchers a looking into, among other things, cultural notions of poverty and shame and poor people's experiences.
Shame is a way of understanding how poor people experience poverty – across cultural and national boundaries. Shame is defined as a reaction that arises when people fail to live up to society's expectations, and when they are constantly reminded that they are not good enough.
"If you are black, you work to achieve better conditions for black people. If you are a woman, you work to achieve better conditions for women. But what if you're a white male?"
"There are no movements that fight for better social rights for white men, and weaker trade unions means that they lack a sense of belonging. As a white male, you do not have a discriminated or marginalised identity to lean on, because, after all, you belong to the dominant group in society. This makes it extra shameful to be an outsider," explains the researcher.
"They are ashamed of their own situation, and this sense of shame has created anger."
The shame is not something you can control yourself. It is something that happens to you, and it is inflicted by others.
Leads to anger
This is a pattern of reactions we see in several countries, Gubrium explains.
The shame leads to anger directed towards the system and the responsible authorities that have not done enough to protect them and their jobs, but also towards other disadvantaged groups. The sense of shame does not lead to solidarity with groups that are worse off. Instead, they try to distance themselves from, for example, immigrants.
"This is where Trump gets a lot of his support. He uses this frustration and anger for all it's worth,'" says Gubrium.
During the speech he gave at the Republican National Convention, he appealed directly to dissatisfied working class voters who would normally vote for the Democrats.
"They are the forgotten men and women of our country," said Trump according to the New York Times. "People who work hard but no longer have a voice: I am your voice."
This is a group of voters that the Democrats have neglected and pushed away, according to Gubrium, who believes that the liberal elite's patronising comments about how these voters lack knowledge and "vote against their own interests" have only reinforced the sense of shame and anger in this group.
Weaker welfare schemes
What little the USA had left of a welfare state has been drastically reduced since the 1960s, and the absence of well-functioning welfare schemes in the USA contributes to an increased sense of shame, according to Gubrium.
"Our research shows that shame also arises in interactions with welfare systems."
"The research indicates that people who apply for welfare benefits in the USA only feel more ashamed and powerless when they encounter a welfare system that is designed to punish them rather than protect them," says Gubrium.
Complicated rules for welfare benefits
Since Bill Clinton signed the Welfare Reform in 1996, many of the welfare schemes are now associated with so many special rules and require such extensive paperwork that it is almost impossible to be granted support. Gubrium says that it is almost a case of those who 'shout the loudest' getting the support. And the process for being granted support is particularly difficult for those who need it the most.
For example, people are required to travel to offices far away to receive the payment.
'Outside the big cities in the USA, there is barely a well-functioning public transport system. For poor people without a car, it is almost impossible to get to these meetings. The ironic thing is that it's too expensive for these groups to live in the big cities that have a good public transport system.'
Gubrium also points to another example, namely housing benefits. The rule is that you must set aside 30% of your income to be granted support.
'How are poor people with a low income supposed to set aside 30% of their income? That in itself is remarkable,' she says.
Individual responsibility to succeed
'You are expected to "pull yourselves up by your bootstraps". The American dream of social mobility rests on hard work and is not supported by a welfare state like in Scandinavia,' says Gubrium.
'When you fail, it is not because of the economic structures, but because of yourself. Everything is about the individual. That makes it extra shameful,' says Gubrium.
-----------------------------
HiOA warms up to the presidential election
Oslo and Akershus College of Applied Sciences (HiOA) will host the official election vigil during the US presidential election on 8 November. As a warm-up to the election, HiOA is also organising a number of events on US politics and society the week before the election. Interesting lectures will be held on the media's coverage of the presidential election, health and welfare in the USA and Norway, and election history. In addition, the think tank Agenda will hold its election event at HiOA. All the events are free, but those interested need to sign up.
Read more at www.hioa.no/USA2016
External links
Related content