An article from
Norwegian Defence Research Establishment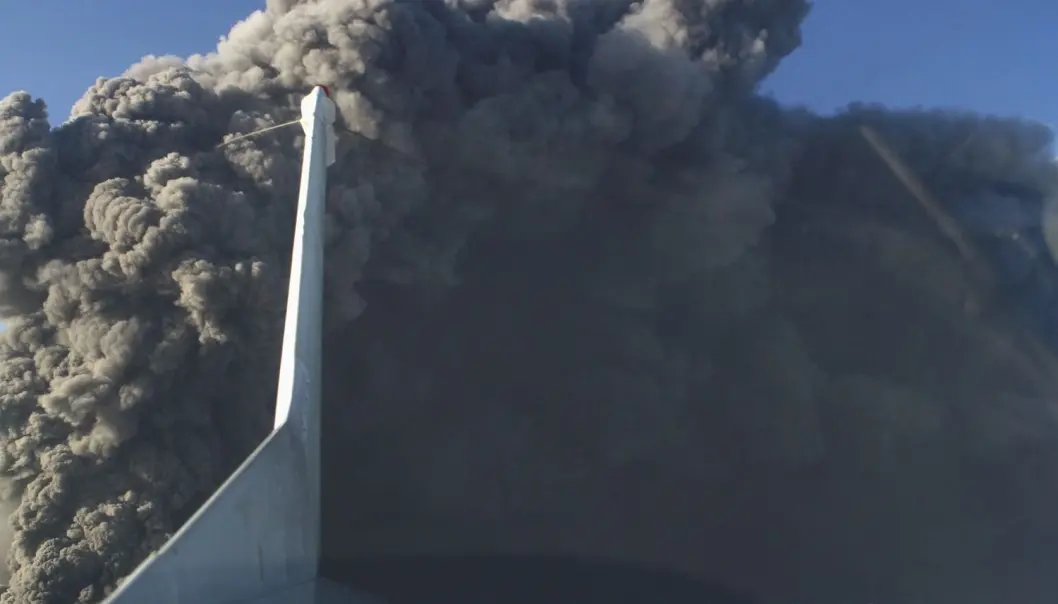 The camera that sees volcanic activity
In 2010, volcanic ash stopped European air traffic. This has led to the development of a new camera that can help us prepare for ash clouds.
Norwegian Defence Research Establishment
Norwegian Defence Research Establishment (FFI) is the prime institution responsible for defence-related research in Norway.
The 2010 eruption in Iceland closed most of the air space.
"It was really devastating for the aviation industry," says Helen Thomas, project manager at Nicarnica Aviation.
The new infrared camera can help authorities and scientists evaluate aviation safety in areas with active volcanoes. The «NicAir II» camera gives information about the ash particles in the air and helps predict where the ash is going to travel.
Students at Oslo and Akershus University College of Applied Sciences (HiOA) designed the casing for new cameras that could detect volcanic activity.
The Mechanical Design and Workshop at the Norwegian Defence Research Establishment (FFI) guided the students and carved out the casings for Nicarnica Aviation.
Tested this summer
This summer the cameras were tested in Iceland. The volcanic island is known for its active volcanoes and eruptions. In 2010 ash from the volcano Eyjafjallajökull shut down most of the air traffic over Europe. During the volcanic activity this summer, volcanologists were also worried about possible ash clouds.
Scientists in Iceland followed this summer's volcanic activity carefully. They also used the new infrared cameras.
"It is important for us to monitor the ash in the eruption cloud, because we would like to be able to simulate accurately where the ash is going to travel and where it is going to fall out," says Melissa Anne Pfeffer, a specialist in ash dispersion at the Icelandic Meteorological Office.
"We are also interested in the health impact of the ash and the sulfur dioxide," she adds.
Student design
The camera technology has been developed by Nicarnica Aviation, a start-up company from the Norwegian Institute for Air Research (NILU), as part of the EU research project Futurevolc. The camera casing is designed by two students at HiOA, with a little help from the FFI Mechanical Design and Workshop.
"We had an idea about how we wanted to do it, but we did not have enough knowledge about engineering and production. That is why FFI became our advisor," comments Nima J. Shahinian, industrial designer and prior student at HiOA.
------------
Read the Norwegian version of this article at forskning.no
Related content