An article from
University of Oslo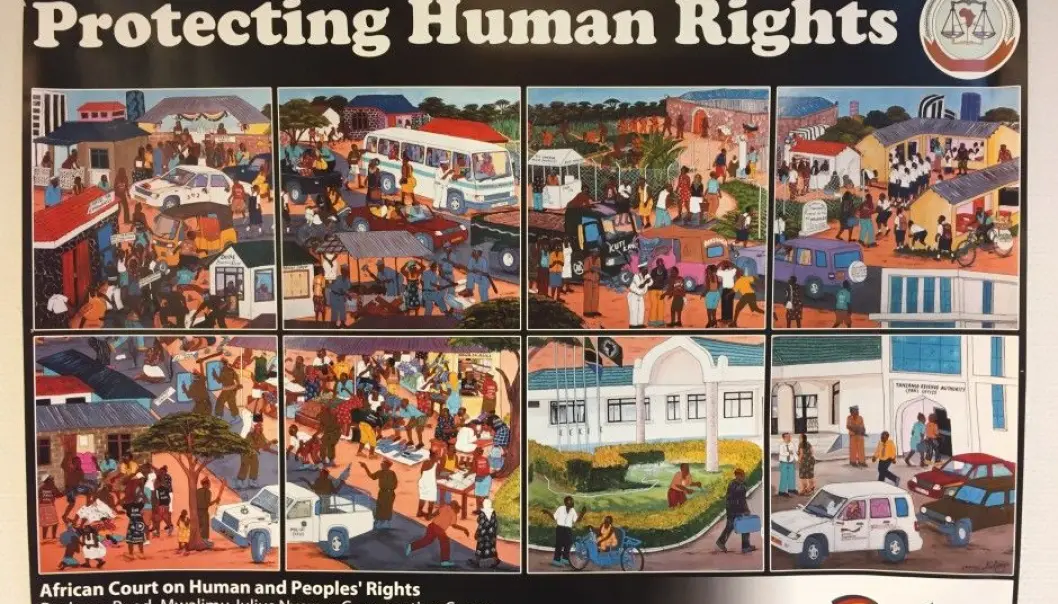 Unequal access to international courts
People face great differences in their access to international courts. "The courts are facing several challenges to become more independent, open, and accessible to the people," says researcher.
University of Oslo
The University of Oslo is Norway's leading institution of research and higher education.
Imagine that you are bringing a case in your national court, wanting to appeal to the high court. Only, you do not have a national supreme court. Until recently, you have had to travel half way across the world, to your former colonizer, at your own cost.
A regional court has surfaced, but which would you choose; a regional court located in a neighboring country, or a court in your previous colonial master?
The example above is from the Caribbean Court of Justice, one of the three courts researcher Theresa Squatrito visited during field work. The two other courts, The African Court of Human and Peoples' Rights and the East African Court of Justice, are both located in Arusha, Tanzania.
Squatrito is researching the growth of international courts following the Cold War.
She has been interested in the courts' jurisdiction, access to the courts for those under its jurisdiction, and so called safeguards to independence. These include appointment of judges, the ability and/or duty of judges to recuse themselves in conflicts of interest, and the budgetary control.
Accessing the court
The link between the structural independence and the behavior of judges has been the initial focus for Squatrito. Based on experiences from her fieldwork, the focus is broadening to include barriers of access to justice.
"Having to pay your way across the globe to have your case heard is real for several Caribbean countries. They have to travel to the UK to have their case heard in front of the British Privy Council."
"To do this they also need a lawyer who has passed the British Bar – in other words not a local representative," Squatrito says.
Although this situation is a rarity, it highlights several challenges for access to justice.
Squatrito says that the importance of vicinity to the court has become surprisingly clear in the African Court of Human and Peoples' Rights, which until now has had most applicants from Tanzania. It has also generated a growth of support systems. Networks of lawyers and civil society organizations have been established in Arusha.
Political Independence
Squatrito has looked into how the courts relate to the political leadership in the states that created them. Based on this, particular structures or rules that can constrain or enhance independence are identified. For instance how judges are selected, and how the court is financed.
"The Caribbean Court is a really interesting court, says Squatrito and continues: "It is designed to be highly independent."
As a creation driven by local elites, the Caribbean Court has particular elements that secure its independence. Unlike all other international courts, its judges are not selected by member states, but rather they are appointed on merits by an independent commission. The commission consists of regional experts on national and international law.
Squatrito hypothesizes that these structural elements of independence will have an impact on how the judges vote and behave. Experiences from the African Court of Human and Peoples' Rights indicate that there may be a connection:
"One of the judges on the African Court of Human and Peoples Rights was very active in trying to protect human rights and writing dissents. Unlike the majority of the judges, this judge did not get reappointed to a second term," says Squatrito.
Financial security
The combination of political and financial independence may facilitate more independent decisions, allowing judges to consider a case with limited threats of repercussions.
Squatrito argues that it matters how the courts are financed. If the court is reliant on regular support from the member states, they may face a series of challenges.
"Most international courts are underfunded," Squatrito explains, noting that states have a history of not paying their dues in some places.
The most common way of financing international courts is through regular contributions from member states. There are different schemes on how the sum is calculated, but the principle is the same, members pay. If the states do not pay the court has limited sanctions available to secure funding, leaving them vulnerable.
Once again, the Caribbean Court presents an interesting case. Although all member states had to make an initial capital contribution to the Court, it now runs on a trust fund. The trust fund is managed by an investment team, and holds a steady fortune of 100 million dollars. Thus, it is not reliant on political good will to survive.
On the other hand, the African Court of Human and Peoples Rights' has capacity limitations due to its slim resources and relies on resources from external partners, such as the EU and states such as Germany. This poses questions of dependence and predictability.
Structure matters: different design of international courts
Based on Squatrito's fieldwork it has become apparent that how the courts are designed really matters. And that there are great variations in structure.
The consequence is unequal access to international courts and as such unequal access to justice.
Issues of design and structure are important to consider in discussions on the creation of new international courts, as well as reforms of international courts.
References:
Paper under review. "Resourcing Global Justice: The design of resource management of international courts".
Forthcoming. Judicial Independence of International Trade Courts: A Comparative Analysis. In M. Zang, G. Ulfstein, R. Howse, & H. Fabriz (eds.), International Trade Tribunals: Legitimacy. Cambridge University Press.
2016." Judging under Constraint: The East African Court of Justice, independence and strategic behavior." International Studies Association Annual Conference, March 16-19.
2015. "Conceptualizing, Measuring and Mapping Political Constraints for International Courts." Law and Society Association Annual Conference. Seattle, May 28-31.
External links
Related content