An article from
Norwegian SciTech News at SINTEF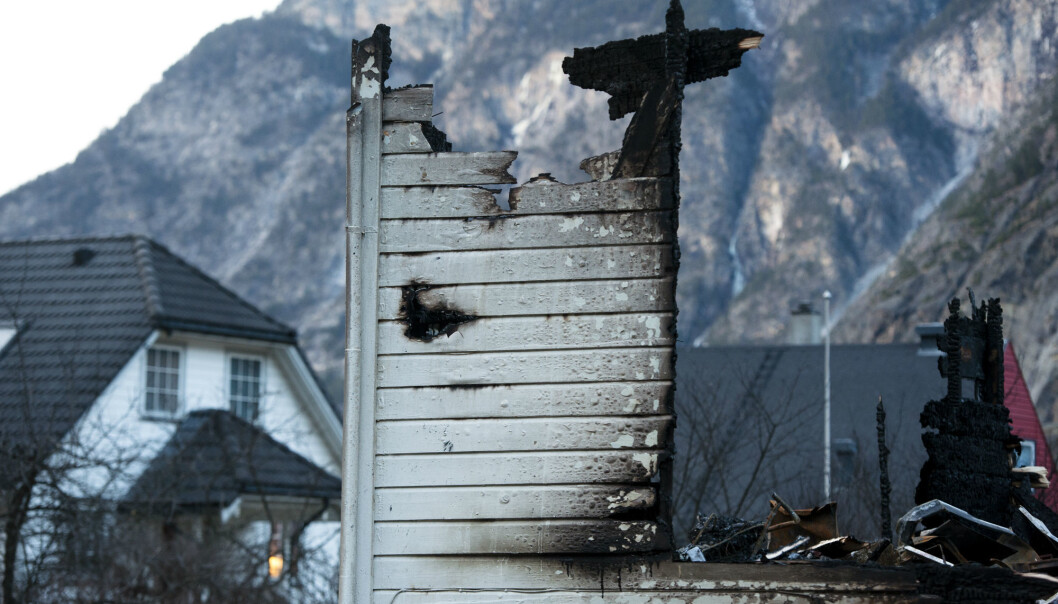 Fight fire with water mist
An extinguishing system based on water mist may prevent fires from spreading.
Gemini, SINTEF
SINTEF is a broadly based, multidisciplinary research concern with international expertise in technology, medicine and the social sciences.
In January, 40 houses in a heritage village in Lærdal in western Norway, famous for its unique wooden buildings, were destroyed in a fire.
The fire began overnight in one of the houses, and due to strong winds, the flames spread rapidly.
This tragic incident has made an eleven-year-old report from SINTEF NBL, the Norwegian Fire Research Laboratory, highly relevant.
Keeps the temperature low
By setting fire to an old timber house, the fire researchers could test the effects of a water mist system that they had installed in the loft.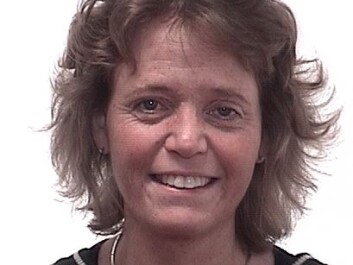 They found that the water mist kept the temperature in the loft fairly low for a reasonable length of time, in fact well below 100 degree Celsius, and this prevented the fire from breaking through the roof.
"When fire breaks out in a district of densely packed timber houses, it is important to be able to do just that, because it is when the flames rise through the roof that we get a rain of sparks," says research manager Anne Steen-Hansen at SINTEF.
Several effects
On the recommendation of SINTEF, water mist systems were installed in the lofts of all the houses in a block of buildings in the World Heritage City of Røros in Mid-Norway.
Water-misting is a relatively new extinguishing method, which so far has mainly been used in ships, offshore platforms and industrial buildings, etc.
The method consists of drenching the site with tiny droplets of water, much of which is turned to steam by the heat of the fire.
This has several fire-restricting effects:
The water's own uptake of heat, particularly when it evaporates, cools down the flames.
The water that reaches the surface of the fuel also helps to cool down.
The volume of the water increases dramatically as it turns into steam, displacing oxygen that would otherwise feed the flames.
Restricting the fire
According to Steen-Hansen, when wind conditions are such as they were in Lærdal when the fire broke out, everything depends on restricting a fire to the house where it started.
The fire scientist points out that traditional sprinkler systems can also contribute to ensuring fire safety in areas of high-density timber housing.
"If there had been a sprinkler system in the house in Lærdal where the fire started, it is unlikely that the fire would have spread."
"So wherever there are listed timber houses, it is obviously a good idea to install sprinkler systems," says Steen-Hansen.
Combination of measures
The research manager advises a combination of several fire safety measures.
"We need those that enable us to detect a fire in its early stages, lead to a rapid alert, and enable us to extinguish it quickly," she says.
"Also, we need to develop reasonably priced extinguishing systems that are both reliable and easy to install."
I addition, she thinks it is important that people know how to prevent fires from starting, and how to fight small fires themselves.
The fire scientist points out that there are still gaps in our knowledge about how different types of fire safety measures work under different conditions. More research is needed in this area.
External links
Related content