THIS ARTICLE/PRESS RELEASE IS PAID FOR AND PRESENTED BY the
Norwegian centre for E-health research
- read more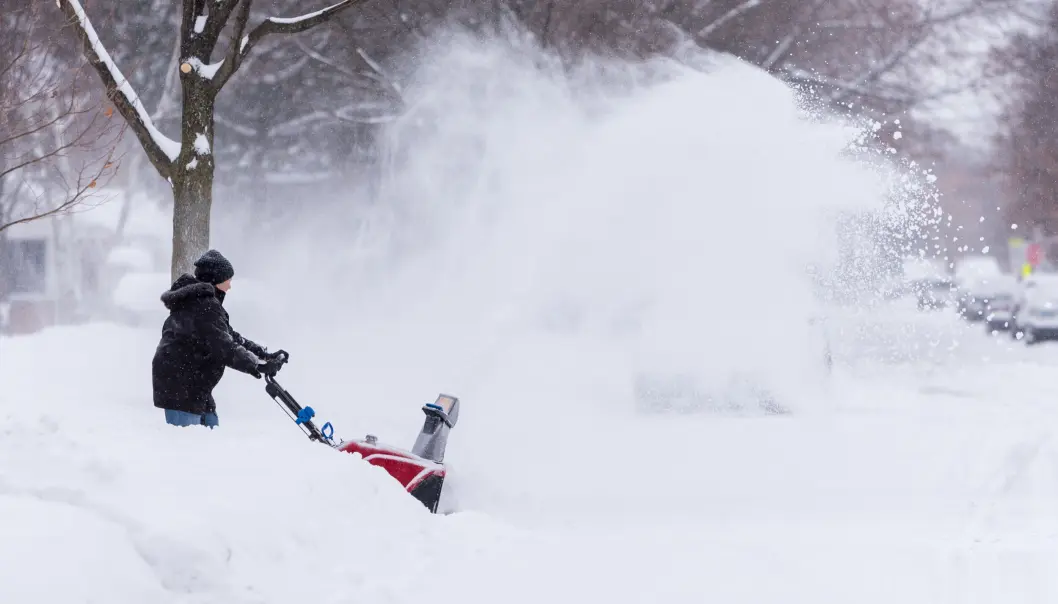 Un-shoveled driveways at patients' houses reveal gaps in the care system
Research will examine how an interdisciplinary approach can provide patients with better support and quality of life.
In Norway, history repeats itself every winter. Peoples' driveways are filled with snow. For many elderly and disabled people, it is impossible to remove the snow on their own.
When they do not get assistance, it leads in the next round to trouble for the home care workers, who drives out to the patients' houses.
"Such practical problems can lead to the oldest patients not receiving good enough follow-up. We must close the gaps in the help system," says senior doctor and adviser Marte Broks.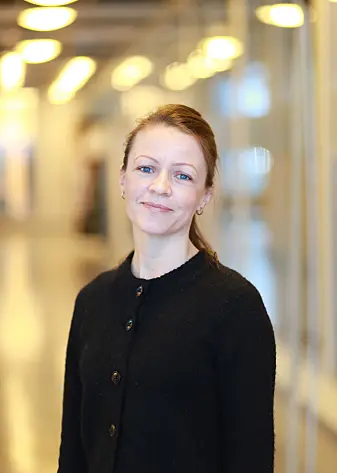 The most vulnerable fall outside the system
"The example of the home care worker who encounters a wall of snow is a picture we unfortunately know well. We also see that the most vulnerable fall outside the digital community. For example, they are unable to book an appointment with the GP online or food delivery at the door."
Broks is an adviser at the Norwegian Centre for E-health Research and senior doctor at the geriatric ward at the University Hospital of North Norway. She treats the oldest and most frail patients, who often have various diseases and need follow-up over time.
Broks is passionate about finding out how people in the health care system at different levels can work more closely together so that those who need health services most get more tailored care.
Studying Northern Norwegian patient records
Broks and her colleagues will analyse the electronic health care records of about 20 Northern Norwegian patients, in a project where they study the effects of patient centred teams. It is based on research that began in 2014.
They get access to the records from hospitals, GPs and the municipal health service in Tromsø.
"We must dig deep into this. When a patient received tailored care, what was it that led to fewer hospital admissions and a longer life? To find out what happened, we have to compare them with persons who received regular follow-up," Broks explains.
She says that it was difficult to get access to the electronic health care records.
"The information is stored in different computer systems. Although we have received approval to analyse patient data, we are dependent on individuals having the time and interest to assist us in our project. But we who research patient data are prepared for things to take time."
Below you can see an interview of a patient living at home and a home care nurse in the municipal health service:
Not everyone has a helper nearby
An increasing number of elderly people are living longer with various complex diseases. Better treatment and medication have increased life expectancy.
The authorities have long talked about the elderly having to stay longer at home instead of moving to nursing homes. Home care technologies allow many people to live at home in safe conditions, even with health problems.
Let's go back to the beginning, which was about clearing snow.
Many of our frailest citizens do not have a neighbour or family who can assist with small and big challenges.
"Or, it could be that the person's partner is just as old and frail. There will be no one to shovel snow then either. Therefore, I ask the question: Who takes responsibility for helping? No public actor has taken on this overall responsibility because it does not fall within their silo," says Broks.
She says that the practical challenges in everyday life would not have been insurmountable, if everyone living at home had a helper, a kind of administrator.
"Instead, we see a system failure, where people are sent back and forth between services in the municipalities and the state. The municipalities in particular have been given many new responsibilities in recent years, as a result of the co-operation reform. But there is still not a good enough system for all services to be delivered "all the way home"," says Broks.
In her job as senior doctor, she sees that malnourished elderly people are admitted to the hospital. They have lived at home, are multi morbid and have not been able to buy food or cook.
"And then no one notices their condition until a late stage. Poor coordination in the health service, misunderstanding or delays, results in inadequate follow-up. This is what we need to improve."
Below you can see a video showing the working day of a patient-centered team at the University Hospital of North Norway:
Must develop comprehensive services
Researchers have previously pointed out that fragmented services affect those who need care from a number of actors in health and social services. The Western health services have been called doctor- and diagnosis-centred. It presents challenges for everyone who lives with and must manage chronic diseases at home.
"Those who work to develop comprehensive services must keep in mind that all links in the chain are important: prevention, treatment and rehabilitation. In addition, we must use effective ICT solutions for information sharing and interaction between health professionals, patients and relatives," says Broks.
She hopes the study will give some answers to what changes need to be made in the health service, at the individual and system level.
"Health professionals need more knowledge, to improve the situation for patients and relatives. I believe, for example, that it is possible to both prevent disease and prevent many of the emergency admissions that we have today," says Broks.