THIS ARTICLE/PRESS RELEASE IS PAID FOR AND PRESENTED BY the
Norwegian centre for E-health research
- read more
E-prescription for Multidose Dispensed Drugs offers many advantages
A new study shows that general practitioners (GPs) experience great benefits with the introduction of multidose in e-prescription, but also challenges.
Electronic prescription, abbreviated to e-prescription was introduced in Norway in 2013, and today over 90 per cent of all prescriptions are electronic.
The exception is for so-called multidose packaged medicines. Paper prescriptions, fax or regular mail are still used here.
Multidose are machine-packed rolls with medicine doses. Each bag is marked with the date and time when the medicine is to be taken.
Researchers at the Norwegian Centre for E-health Research have recently conducted a study in which they looked at GPs' experiences with the introduction of e-prescription for Multidose Dispensed Drugs (eMDD).
A key goal for the authorities, the Directorate for E-health and the Norwegian Directorate of Health is that the prescribing of multidose should also be transferred to the e-prescription system and the scheme is now being tested in several municipalities in southern Norway.
This study evaluates parts of the trial, with a focus on GPs' experience with initiating multidose in e-prescriptions. The Norwegian Health Network (Norsk Helsenett) has trial responsibility, and the system is introduced continuously by GPs who have the technical ability and desire to start. Together with other studies, various parts of the introduction are explored by GPs, pharmacists and municipal services.
E-prescription for Multidose Dispensed Drugs
Multidose is the machine packaging of medicines in sealed bags for people who need help to dose and remember to take their medicines at a specific time.
Multidose are ordered either via paper and fax or electronically within a general prescribing routine for e-prescriptions, where the doctor and the pharmacy communicate via a central database for e-prescriptions called the Prescription Intermediary (Reseptformidleren).
General practitioners' experiences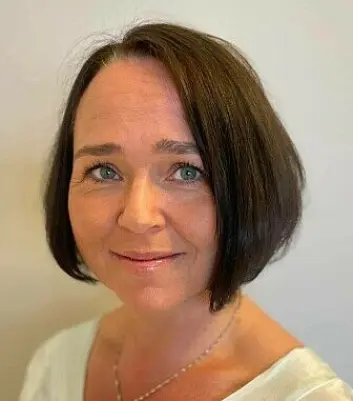 Increased use of medicines challenges both capacity and safety in the handling of drugs for patients and changes in how GPs and other health personnel interact with the follow-up of them.
The aim of the study is to map GPs' experiences of going from paper and fax to electronic prescribing of multidose drug dispensing.
The researchers conducted qualitative in-depth and group interviews with a total of 25 GPs between 2018 and 2020. The informants included in the study are a selection of those who participated in the first phases of testing e-prescription for Multidose Dispensed Drugs.
"GPs have experienced that it is important to have good IT support and opportunities for support when they start with multidose in e-prescription. The system provides a better overview and saves time, as well as making interaction easier with the involved actors," says Professor Monika Knudsen Gullslett.
Many benefits
The study shows that e-prescription for Multidose Dispensed Drugs offers many benefits.
The GPs who have started using the system report great benefits; these are largely related to an increased overview of patients' total medication lists, less time spent on prescribing prescriptions, and increased collaboration with pharmacies and nurses, both in service from providers in homes and in nursing homes.
But they also see challenges.
There is a variation in different GPs' needs regarding training and information, and considerable variation in competence and motivation related to the use of digital tools.
At the same time, there are several challenges related to information, training, and initiation, as well as to the responsibility for the medication, interactions, and the risk of incorrect medication.
In particular, the harmonisation of medication lists related to the use of time, expenditures, and challenges with technological solutions in the introduction phase was emphasised as a challenge.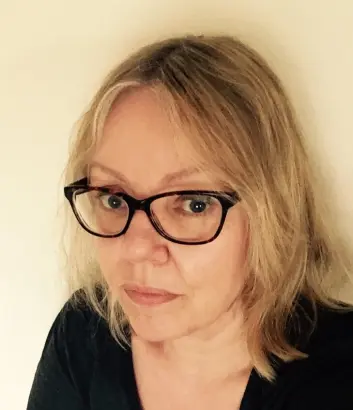 Better and safer drug treatment
Today, there are around 100,000 patients in Norway who use multidose.
Multidose in e-prescription has now been introduced at 170 GPs and around 2,000 patients have the multidose prescription sent electronically to the pharmacy.
For those who are not yet connected to the e-prescription system, there is no drug information available electronically that doctors other than the GP have access to.
"This is especially challenging when multidose users are admitted to hospital or are in the emergency room, and the patient does not remember which medication they are taking. Multidose in e-prescription will make the information about drugs more accessible to all treating doctors," says senior researcher Trine Strand Bergmo.
The research carried out by the Norwegian Centre for E-health Research on e-prescription for Multidose Dispensed Drugs will contribute knowledge about experiences around the start-up and use of multidose in e-prescriptions as a basis before it is introduced at all doctor's offices throughout Norway.
Reference:
Monika Knudsen Gullslett & Trine Strand Bergmo: Implementation of E-prescription for Multidose Dispensed Drugs: Qualitative Study of General Practitioners' Experiences. JMIR Hum Factors, 2022. doi: 10.2196/27431