This article was produced and financed by
Diku - The Norwegian Agency for International Cooperation and Quality Enhancement in Higher Education

Norwegian students prefer English-speaking countries
Great Britain and the US are on top of the list for most Norwegians who want to study abroad. While expert urges them go places where they can learn German or French.
Diku - The Norwegian Agency for International Cooperation and Quality Enhancement in Higher Education
The Norwegian Agency for International Cooperation and Quality Enhancement in Higher Education (Diku) aims to strengthen the quality of Norwegian education. We promote development and innovation, international cooperation and digital learning.
Approximately 20 percent of Norwegian students go abroad during their study period.
The Anglo-American countries, especially Great Britain and the US, are the most popular study destinations for Norwegian students.
This is shown by the report Mobilitetsrapporten 2013 (Mobility Report 2013) from the Norwegian Centre for International Cooperation in Education (SIU).
The annual report gives a description and analysis of student mobility to and from Norway.
More German and French
An exchange student is someone who takes a part of his or her degree abroad. A degree student takes a whole degree in another country.
The report reveals that the degree students choose to study in Europe, while the exchange students prefer other continents.
Two out of three Norwegian exchange students chose other parts of the world than Europe in the academic year of 2012/13. The three most attractive countries were the US, Australia and Great Britain.
For the degree students, the situation is different. Four out of five Norwegian students who take a whole degree abroad choose European countries.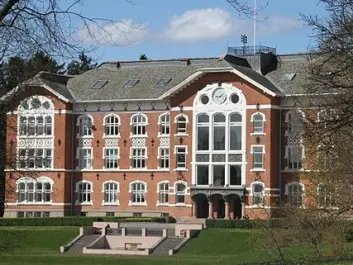 Most of them travel where they can study in English or in the Scandinavian languages, such as Great Britain and Denmark. The US is also a popular study destination.
"Many students improve their English by studying in these countries, which is positive. However, more students should choose countries like France and Germany, which are important countries for Norway when it comes to cooperation," says Dag Stenvoll, Senior Adviser at SIU.
"We need more people with skills in German and French, to strengthen connections between Norway and these countries in areas such as trade and industry, business and politics."
The Erasmus programme
The Erasmus programme is the largest educational exchange programme in the world, funded by the EU. From 2014-2020, it has been replaced by Erasmus+.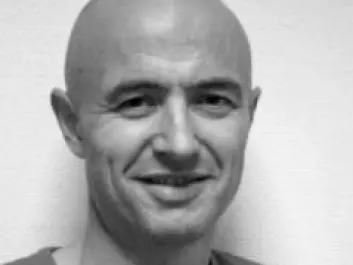 Twice as many Erasmus students came to Norway from Europe, than the other way, during the last academic year. Most of them came from Germany, France and Spain.
The report shows that only one out of four Norwegian exchange students travelled through the Erasmus programme in 2012/13.
One important cause, Stenvoll thinks, is that Norwegian students have better access to good funding schemes, and therefore have more possibilities than other European students to go elsewhere.
"The Norwegian State Educational Loan Fund is the most important financial source for Norwegian students, and provides economic freedom to travel to countries outside Europe, since it also offers support for tuition and other expenses."
Internationalization of Norwegian education
Stenvoll believes other European students are more dependent on support from parents or programmes such as Erasmus+.
"However, Erasmus+ is an important instrument for internationalization of Norwegian education," he says.
"And cooperation with Europe is a priority for Norway. In this regard, more Norwegian exchange students should choose Europe," Stenvoll emphasises.
During the last two years, Norway has seen an increase in the number of foreign students, by over 20 percent.
Most students come from Russia, Sweden, Germany and China.
Fees in Sweden and Denmark
After the millennium, more international students have come to the Nordic countries.
In 2001/02, less than five percent of the students were foreign. Ten years later, the number had almost doubled.
The report shows that the growth was highest in Sweden, until the introduction of fees for students from outside the EU/EEA in 2011 led to a sharp drop.
Denmark introduced tuition fees in 2006, but the introduction of tuition fees had different consequences in Denmark and Sweden.
Fewer international students
In Sweden, it led to a steep drop in the total number international students. In Denmark, on the other hand, the number continued to grow also in 2006, the year when tuition fees were introduced.
The authors of the report claims that the main reason for the difference is that, initially, students from outside the EU/EEA represented a much lower proportion in Denmark than in Sweden.
In both Sweden and Denmark, students from EU/EEA-countries have made up an increasing proportion of foreign students in the country after the introduction of tuition fees.
Still free in Norway
Norway is one of the few countries in the world where education is still free, also for foreign degree students outside the EU/EEA.
The other Nordic countries have introduced tuition fees, and it is now discussed whether Norway should follow their lead.
"Since the foreign student population in Norway is similar to that in Sweden before the tuition fees were introduced, it is likely that also Norway would see an increase in degree students from EU/EEA-countries, and fewer from other parts of the world," says Stenvoll.
Scientific links
External links
Related content