THIS ARTICLE/PRESS RELEASE IS PAID FOR AND PRESENTED BY

NTNU Norwegian University of Science and Technology

- read more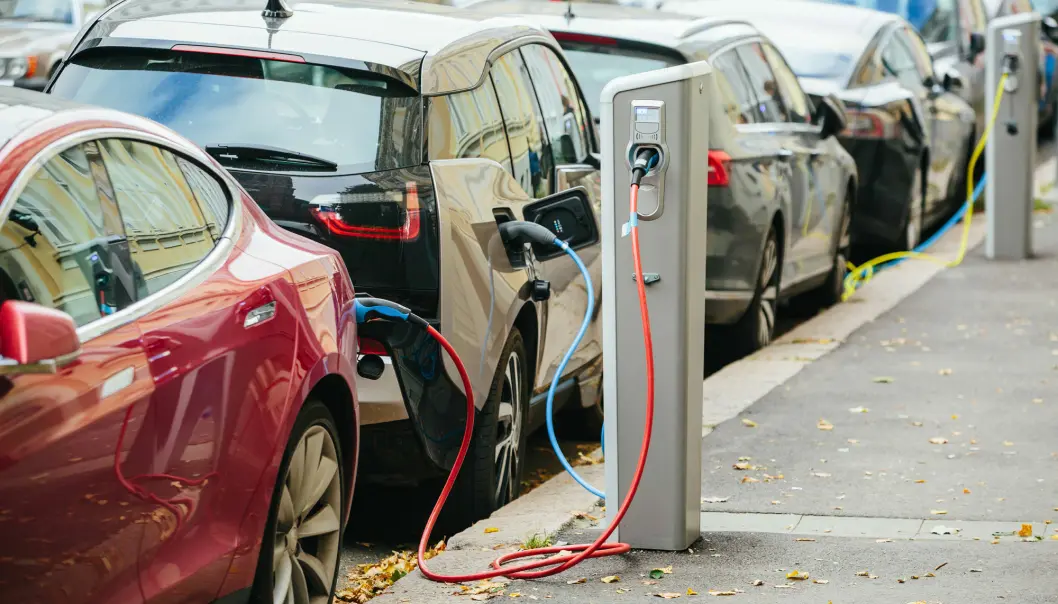 Want to save the planet? Cut coal use by 95 per cent, oil by 60 per cent by 2050, report says
The Intergovernmental Panel on Climate Change (IPCC) has released its third Working Group report on how humankind can mitigate the ecosystem and societal effects of climate change. Much can be done, but the challenges remain enormous, the report confirms.
Staving off the worst effects of climate change will require global carbon emissions to begin to fall no later than 2025, and comprehensive emissions cuts in every sector of society by the end of this decade, the newest report from the Intergovernmental Panel on Climate Change (IPCC) says.
"Unless there are immediate and deep emission reductions across all sectors, limiting warming to 1.5°C will be beyond reach," said Jim Skea, co-chair of Working Group III, which produced the report. "We know what to do, we know how to do it, and now it is up to us to take action."
Options for mitigation
The report is the third such "Working Group" report from the IPCC.
The first report described the physical science basis for climate change, while the second Working Group report looked at impacts, adaptation and vulnerability.
The Working Group III report, 3,675 pages long, lays out a menu of mitigation options to curb global warming. The three reports, combined with a synthesis report, will be the basis for the next international 'Conference of Parties' or COP 27 meeting in Egypt in November. Previous reports have said that keeping average global warming to 1.5°C or less will help the planet avoid the worst consequences of climate change.
With its focus on mitigation, the Working Group III report offers some hope. Prices for renewable energy such as solar and wind power have dropped dramatically, which means that more and more countries are investing in these resources. For example, from 2010 to 2019, solar energy has become 85 per cent cheaper, wind power 55 per cent cheaper and the price of lithium batteries has dropped by 85 per cent, the report says.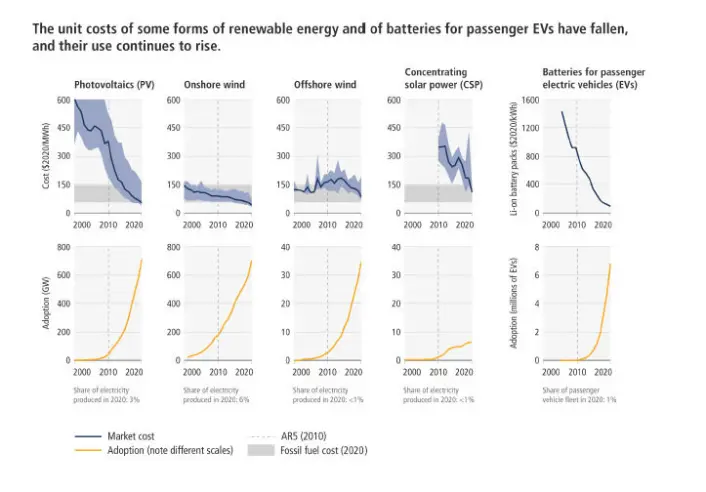 Not a pretty picture
In spite of these bright spots, not nearly enough has been done, said Inger Andersen, executive director of the UN Environmental Programme, during the live stream of the report's launch.
"It's not a pretty picture," she said. "The first two IPCC reports told us that climate change is here and now and causing huge disruptions in the natural world and in human wellbeing. This report tells us that we are still not doing enough to cut greenhouse gas emissions. … Half-measures will not halve greenhouse gas emissions by 2030, which is what we need to do."
Emission cuts needed to meet the Paris Agreement targets
1.5 degrees global warming
Emissions must peak at or before 2025
By 2030, total greenhouse gas emissions must be reduced by 43%, of which CO2 must be reduced by 48% and methane 34%.
CO2 emissions must reach net zero around 2050-2055.
200 GtCO2 must be permanently removed from the atmosphere from CO2 emissions reaching net zero and until the end of the century
2 degrees global warming
Emissions must peak at or before 2025
By 2030, total greenhouse gas emissions must be reduced by 27%, of which CO2 must be reduced by 40% and methane 24%.
CO2 emissions must reach net zero around 2070-2075.
10 GtCO2 must be permanently removed from the atmosphere from CO2 emissions reaching net zero until the end of the century
The values as a percentage are in relation to 2019. Note that the national climate targets use 1990 as the reference year.
Source: Norwegian Environment Agency, IPCC
Norwegian contributions
Six Norwegian researchers were among the 278 authors from 65 countries, including Anders Hammer Strømman, an NTNU researcher in the university's Industrial Ecology Programme. Strømman was a lead author for Chapter 10 of the WGIII report on transport.
In a press conference in Oslo where Norwegian authors presented their work, Strømman said that global use of coal, oil and gas must be reduced by 95 per cent, 60 percent and 45 per cent, respectively, by 2050 if society is to limit global warming to 1.5°C by 2100.
This assumes that at least some of the CO2 emissions from these fossil fuels during this period will be captured and stored. If not, more significant cuts in the uses of these fuels will be required.
Norway has a particular interest in carbon capture and storage, and has invested heavily in the technology over the years. Nevertheless, Strømman said the pace of the rollout hasn't been fast enough to help meet the 1.5°C or even a 2°C degree climate goal.
Electric cars are the future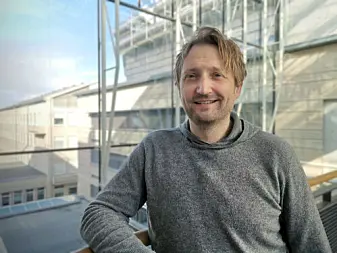 Strømman said 15 per cent of the world's annual greenhouse gas emissions are from transport. While shifting to low-carbon technologies will be critical to cutting these emissions, Strømman said, reducing demand is also an important part of the equation. Researchers consequently looked at behavioural changes in the transport chapter as one way to cut emissions.
"In transport, measures that reduce emissions can include allowing for more public transport, walking and cycling, and measures that reduce job-related travel, such as home offices," he said.
The use of electric cars is the technology with the greatest potential to cut land transport emissions, he said, but that will also require sustainable production of batteries and the electricity itself.
Not all transport can be powered by electric batteries, so that the use of sustainably produced biofuel, and hydrogen could help lower emissions from heavy trucks, airplanes and ships, he said.
Choosing from the menu
In introducing the Norwegian contributors to the report, Siri Sorteberg, division director at the Norwegian Environment Agency, underscored the urgent need to act. Nations of the world have already emitted enough greenhouse gases to already have warmed the Earth 1.1°C.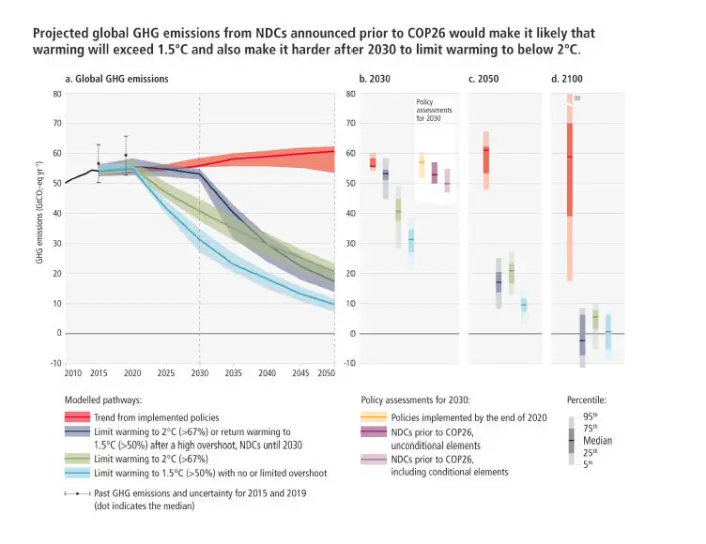 "There's lots of bad news, but the Working Group III report shows us that we can do something, but we have to act now," she said. "The IPCC report presents us with a menu of potential options— with the obligation to choose from the menu."
You can read the summary for policymakers here. The full 3,675 page report is available here.