This article was produced and financed by
Oslo Metropolitan University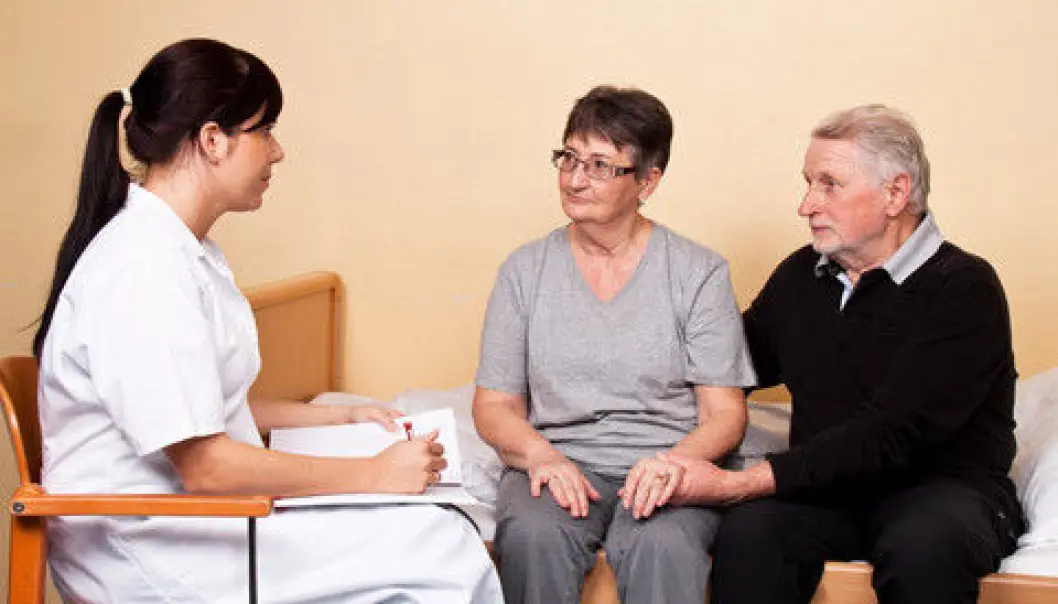 Cancer-patient relatives need hope
Hope is essential for supporting relatives of cancer patients in their role as caregivers.
Oslo Metropolitan University
Oslo Metropolitan University is a state university in Oslo and Akershus in Norway.
This is the finding of the study conducted by researchers on the significance of hope for spouses of cancer patients.
"Hope is important, and it has a considerable influence on the way in which relatives cope in their role as caregiver, which entails everything from performning everyday tasks to following up medical treatment," says Inger Utne, researcher at HiOA.
"By boosting hope among patients and relatives, we can help relatives cope with their role as caregivers," says Utne.
Anne Lise Ryel, Secretary General of the Norwegian Cancer Society, concurs: "The hope of recovery is immensely important for the quality of life during chronic illness – for both the patient and the family. Hope is also a vital force that produces the energy needed to try to recover. Today, two out of three cancer patients survive. Together, we create hope," says Ryel, who thinks that health care personnel are in a unique position to help boost hope.
Nurses can give hope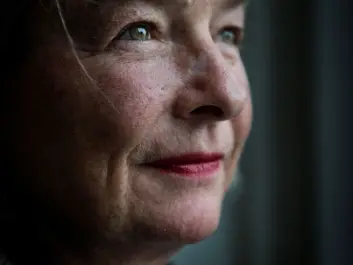 "Nurses can inspire hope through their actions and words. They must therefore tread carefully when dealing with patients and relatives. What they say and how they say it are important factors. And it's not always necessary to say everything," says Utne.
Utne investigated what significance hope in cancer patients and their relatives has for the way in which relatives perceived their role as caregivers. A total of 112 couples participated in the study.
All the cancer patients who participated in the study were experiencing pain and metastasis (the spread of cancer to other organs).
The findings of the study indicate that hope in both patients and relatives affects the way in which the relatives cope with the role of caregiver. One particularly important factor in coping with the role of caregiver is the level of hope in the relative.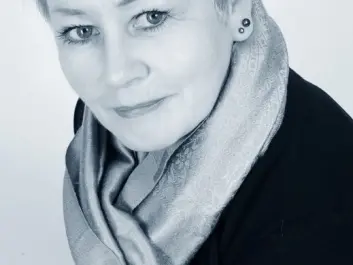 In a prior study, Utne found that cancer patients have higher levels of hope compared with the rest of the population.
Katastrofetenking hemmer behandling (Catastrophic thinking impedes treatment)
Every role is important
Cancer patients usually have relatively short hospital stays, and much of their treatment and monitoring is provided at home. Because this situation places more tasks and responsibilities on the relatives, Utne thinks that nurses should provide guidance to relatives on how they can best help the patient.
"We no longer have just one patient; relatives play a very important role, and health care personnel must work together with them," says Utne.
Utne's study is part of a large-scale project led by Oslo University Hospital to evaluate the effect of measures aimed at relatives in such a way as to improve pain relief and quality of life for both patients and relatives.
Utne sees the need for more research into how health care personnel can contribute to stimulating hope.
Creating hope together
Anne Lise Ryel, Secretary General of the Norwegian Cancer Society, emphasizes that a sense of security and positive thinking enhance the quality of life in chronic illness, and that one of the biggest challenges for spouses is that they often feel they receive little or no information.
"Spouses are often afraid about what is going to happen. They wonder about the effects of the treatment and what further health problems to expect."
Sharing knowledge
Ryel encourages health care personnel to share their knowledge with both the patients and their relatives, and to provide sound guidance and information. She thinks that health care personnel should initiate discussions that clarify important aspects of life and that bring back memories: "Build trust, take the time, and show consideration. Take the initiative to clarify and discuss the purpose and aim of treatments, particularly in the early stages."
Scientific links
External links
Related content