This article was produced and financed by
The Research Council of Norway
- read more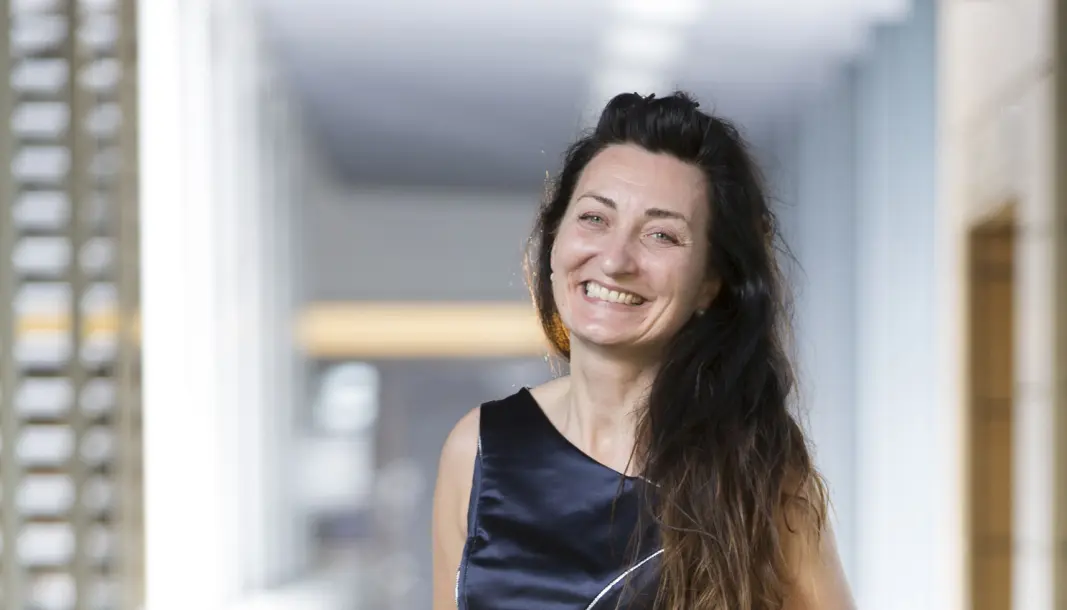 Nobel laureate May-Britt Moser:


"The Norwegian stance on equality gave me a unique opportunity"
"There are few other countries where it would have been possible to achieve what I have with my background," says May-Britt Moser.
Her childhood is fresh in her mind when we meet her at her office at the Kavli Institute in Trondheim on a late summer's day.
This is the first week after the holidays. She spent the last weekend among mountains and fjords in Western Norway together with her two adult daughters and her former husband, Edvard.
They took their family to the bird island Runde this summer. The island is located just outside Fosnavåg, where May-Britt grew up on a farm with her parents and siblings.
"I was spoilt by the natural beauty there", she says.
"Seeing patterns and understanding things in nature is very important to me. I have become a very visual person, which I believe is due to the fact that I have been exposed so much to such beautiful nature", she says.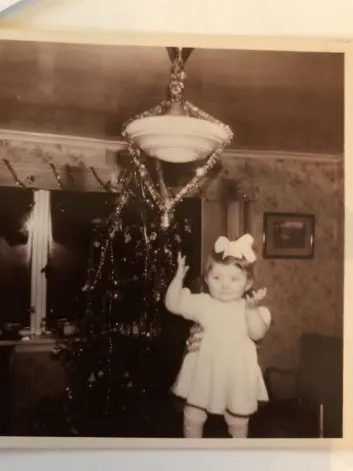 They talk about the hippocampus in kindergarten
In mid-September this year, May-Britt Moser inaugurated The Norwegian National Science Week. This years theme was the brain.
She is fully aware that the increased interest in and knowledge about the brain is much due to her and Edvard's work.
"They even talk about the hippocampus in kindergarten now", she says as enthusiastically as only May-Britt Moser can.
That tiny thing in the middle of the temporal lobe was the point of departure for the Mosers' research. Much of our memory is located here and thanks to the hippocampus and the area next to it called the entorhinal cortex, we have what is known as spatial orientation, which enables us to navigate where we are going.
In 2005, the Mosers discovered grid cells in a rat brain. This is how great progress in the understanding of the brain's navigation system was made. The grid cells solved one of the great mysteries in brain research.
May-Britt, Edvard and their colleagues also found how the cells in the hippocampus and entorhinal cortex work. They understood what this network actually looks like.
In 2014, the couple received the Nobel Prize in Physiology or Medicine alongside John O'Keefe.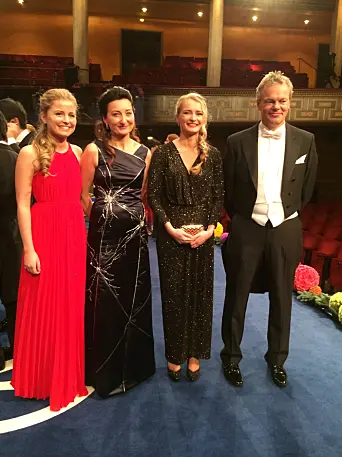 Paved their own way
There was no reason to believe that they would one day receive the Nobel Prize.
May-Britt's father was a carpenter. Edvard's father was an organ builder. Both their mothers were housewives, and both grew up in the outskirts of Norway.
As they began to meet different researcher colleagues around the world, they noticed that people seemed to be particularly interested in their backgrounds. It is no secret that researchers who come far in their careers, often have academic family backgrounds and come from cities. How did May-Britt and Edvard manage to get so far in academia?
"Edvard and I have talked a lot about this. I think in a way it's much easier for those researchers who have had academics in their families for generations. They receive good advice, which makes it easier for them to find their way. We had to pave our own way. Nobody did it for us. But I believe this made us more creative. Creativity is also important to receive a Nobel Prize."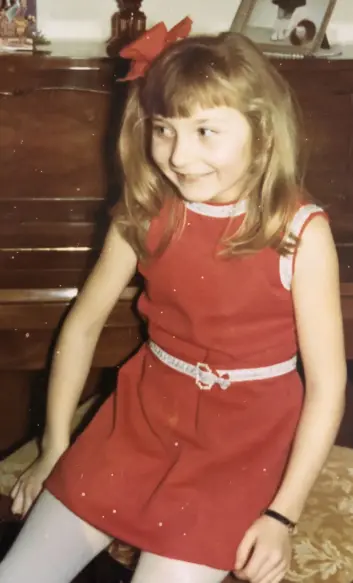 Growing up in the Bible Belt
May-Britt grew up in what is often called the Bible Belt in Western Norway, where most of the entertainment took place in the parish hall. Here, there were missionary activities at home, but many missionaries also travelled abroad.
"I listened to missionaries who had travelled far and wide and who spoke passionately about what they had seen and experienced. Their inspiration and engagement made an impression on me, and I carry that with me."
She met Edvard for the first time in upper secondary school in Ulsteinvik. He came from the neighbouring town of Hareid. Both started studying psychology in Oslo and they became a couple. Soon, they also became colleagues.
Per Andersen, the internationally renowned brain researcher of the University of Oslo, was the supervisor of both May-Britt's and Edvard's PhDs. Things suddenly came full circle for May-Britt. With him, it was like going back to the missionary events in Western Norway.
"He was so enthusiastic! I believe the mission culture made me, and Edvard, realise that if you know something, you should share it with others. And you should then be able to communicate that in a way that engages the listener."
Obsessed with the idea of a plastic brain
Pictures adorn the walls of May-Britt's office.
Most of them are of children and family, but many are of the dogs she has had, and still has. The girl from the farm has always loved animals.
When she started her PhD, she wanted to find out how the brain of an animal changes when they experience something exciting.
"I was obsessed with the idea that our brain is plastic and that the environment means a lot for how we turn out."
She compared rats that lived in boring small cages to animals who lived through exciting experiences in large cages. She designed these cages herself, changing the levels in the cages and putting the rats' food in different places every day.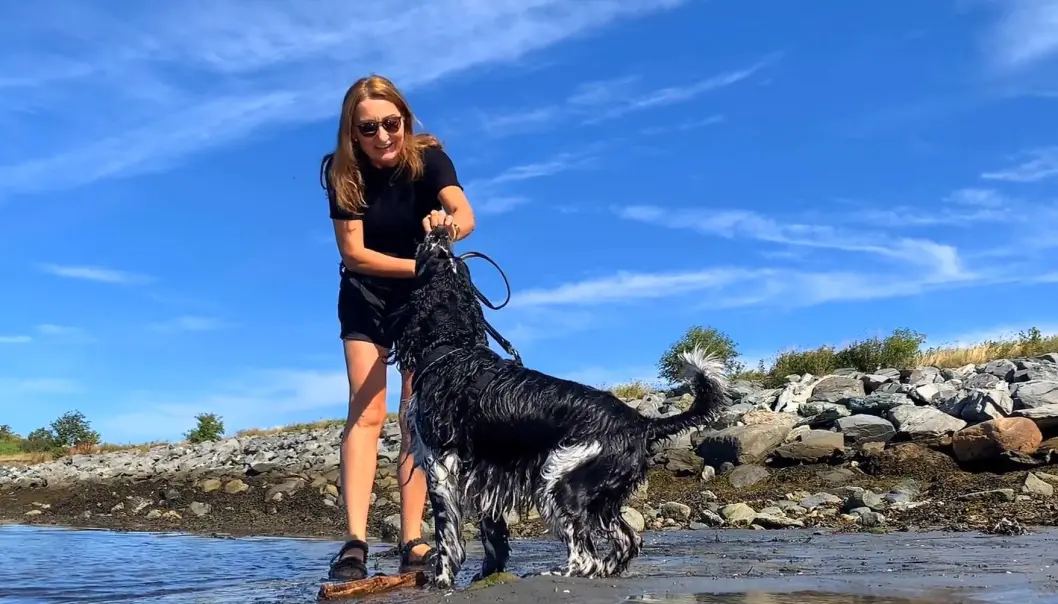 Happy animals yield good research
The changes in the brain were quickly seen, much to Andersen's surprise and enthusiasm. Already two weeks later, she observed more contact points between the nerve cells in the memory area – the hippocampus – in the adult animals that were given more space and more challenges.
"It was fun to watch the rats enjoying themselves in stimulating environments", she says, and they learned faster.
During their entire careers, the two researchers at the Kavli Institute in Trondheim have made sure that their animals have the best possible lives. They are constantly looking for ways to make things better for the rats and mice in the laboratories.
Happy animals yield good research, according to the Mosers.
May-Britt and Edvard also believe it is important to share data with other researchers.
"In this way, we reduce the number of animals that need to be used in the research", says the only researcher ever to have thanked a rat, 'Emma', for their efforts in her Nobel Prize speech. The Mosers give all their rats and mice names.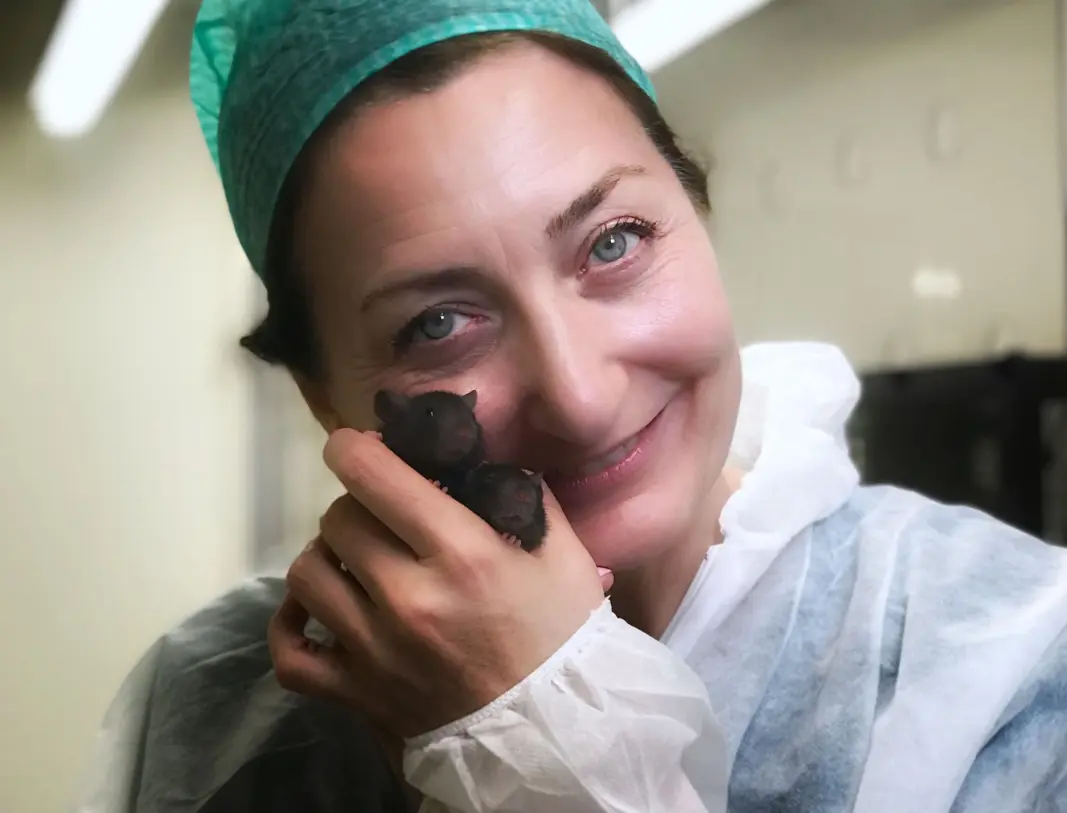 Only separated in their private lives
May-Britt Moser constantly refers to 'us' and 'we'. She rarely uses the word 'I'.
Although it has been four years since the couple went their separate ways, she does not feel comfortable focusing on herself. Her life, and Edvard's, are inextricably linked through two daughters, the lab and very unique experiences.
"There aren't that many Nobel Prize winners in Norway, so we do feel a bit special. It's nice to still have someone to talk to about it and what comes of being awarded such a prize."
Although their marriage ended, May-Britt says that parting ways in their work has never been on the table.
She remembers Per Andersen calling them in for a meeting just before they were going to move to Trondheim to establish their own research centre at the Norwegian University of Science and Technology (NTNU). He asked them then never to stop working together as they complemented each other so well.
According to her, Edvard and May-Britt might work better than ever together after the divorce.
May-Britt describes how they ping-pong ideas.
"Edvard is extremely talented at planning and implementing things. I'm more spontaneous and jump back and forth in my thoughts. But we resemble each other in that we both like to work hard. We also have the same values when it comes to how to treat people and animals."
"We're stubborn creatures"
According to May-Britt, they're also both equally stubborn.
"Because we've been so stubborn, we've never been pressured into doing something we don't want to. For instance, we don't want to publish papers on minor issues just to receive more funding. Many researcher fall into that trap", she says.
"You won't get the big stories and the breakthroughs that way. We think it's better to publish one excellent article every five years than to chop down a whole forest for paper to publish a stream of articles."
May-Britt and Edvard have only really focused on one thing as researchers: To try to understand higher mental functions and how these are created in the brain.
"In order to justify using animals in our research and spending so much time on it, we have to be able to ask the big questions. Those that can answer the big mysteries in life and provide the key to solving several of the major public health threats. We have been extremely selective, but never demanding."
They are true natives of Sunnmøre in that regard, according to May-Britt.
"We've always tried to make do with the resources we've had."
Alzheimer's was an added bonus
However, with success in their research, the two also realised that funding followed.
Soon enough, it turned out that the grid cells that they found in the rats' brains, and which we now know to exist in humans, provide our brain with an internal map. This discovery can help us to understand better how Alzheimer's disease arises and evolves. These cells are namely the first to be destroyed in people who suffer from this serious disease.
"This came as an added bonus," says May-Britt Moser.
"We didn't start work on these cells to solve the "Mystery of Alzheimer's". But the finding did make our research more interesting, because it can now also contribute to understanding this brain disease."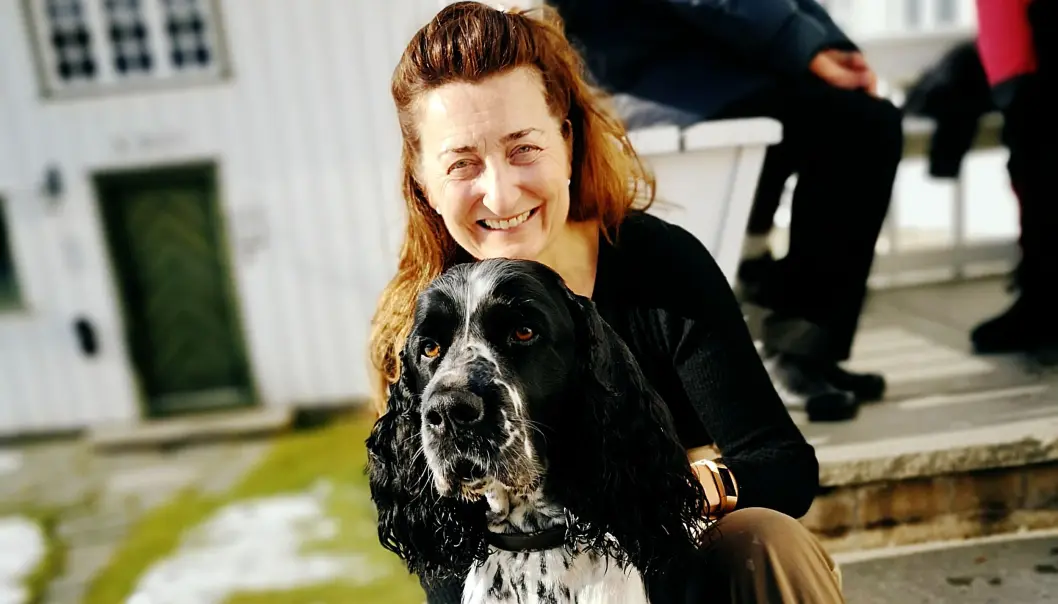 Decided it would be huge
May-Britt Moser cannot point to a particular point in time when she realised that what they were doing in the laboratory in NTNU could be huge. Instead, Edvard and she decided that what they were doing would be huge.
As PhD students in Oslo, they took Sundays off and often went hiking in Nordmarka. Already on these hikes, she remembers discussing possible names for their new research centre.
"We were very ambitious. I remember Edvard saying that there was no point in doing all the work we were doing, if we only became average researchers. I agreed. So, we gave it all we had. Not with the aim of receiving prizes, but to deliver the highest level of quality."
A limit for how similar we can be
May-Britt Moser talks fondly about the egalitarian Norwegian society. Of how the Norwegian State Educational Loan Fund has given her and others the chance of learning and pursuing an academic dream.
She has never felt that her gender has been an impediment in her work.
"Although, I have been told by my youngest daughter that I should always answer questions about gender by saying that someone else paved the way for me. And she's right. I see that female researchers in other countries have had a much tougher time than I have."
"It was a matter of course for Edvard and me to have children, but many researchers have been forced to choose between work and family. I could breastfeed as long as I wanted. Our children were able to go to good kindergartens."
"It's fantastic to live in a society where everyone is given an equal opportunity", says May-Britt Moser. "But there is a limit to how equal we should be."
"When it comes to research, we cannot think in egalitarian terms. We must focus on quality. It was so important that the Research Council in 2002 had the courage to prioritise selected research groups to improve the quality of Norwegian research."
She is glad that politicians agreed to invest millions on the new initiative Centre of Excellence (CoE) scheme. It proved to be a success that has since received even more funding.
Wowed internationally renowned researchers
The fact that her and Edvard's centre would be granted such CoE status was far from guaranteed. They had recently established their own small centre at NTNU. It was just the two of them and some rats. They were also married. But the time spent with Per Andersen provided them with many international contacts.
"We thought: 'What if we could get some of them to Trondheim to work for us?'"
It turned out to be surprisingly easy to convince internationally renowned researchers to work intermittently in Trondheim.
"Researchers often live from hand to mouth. They reacted with a 'wow' when they learned that we could get funding for ten years if we passed a midway evaluation after five years. The hallmark of quality conferred to us by the CoE was huge."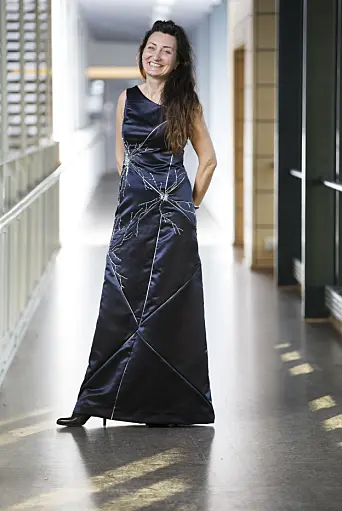 Applying for their last CoE
In 2007, they received a major grant from the Kavli Foundation, established by the wealthy Norwegian-American Fred Kavli. In 2012, they were granted a new CoE from the Norwegian Research Council. They are currently applying for one last CoE from 2022 onwards, at least the last one they will lead.
"Some people react when we say this, but we are realists. If we get this, we'll be 70 by the time the work concludes."
May-Britt Moser is as curious about the brain as ever.
"There are still so many things we don't understand. Research methods are continuously improving. A lot of the new equipment is amazing. For instance, we can now study more than a thousand cells at the same time. It gives us amazing opportunities to find something new."
She and her colleagues have some great articles on the go, she says secretively. Some of it is an exciting cooperation with mathematicians about how these grid cells work together. She will not disclose anything else. Instead, she enthusiastically picks up a high resolution microscope the size of a small finger nail. A researcher at the institute has created it.
"If someone five or six years ago said it would be possible to make an instrument such as this, many of us here at the centre would have been flabbergasted. With this instrument, we can now study the cooperation between several hundred brain cells in a mouse at the same time as the mouse makes use of the brain functions these cells create."
Will not decide on behalf of their children
May-Britt's and Edvard's parents did not tell them what to study or become. Similarly, they have decided as a matter of principle not to tell their daughters what they should do.
"We have given them one piece of advice: never close any doors. If all doors are open, they can choose what they want to do. When our youngest daughter started working in a café, we supported her choice as long as it was what she wanted to do. But if she had been forced to take that job without any other options, that would hurt, as a mother."
One of their daughters has now just completed her medical degree. The other is well on her way and will complete her medical degree in spring.
Barbecuing with Watson
It may not come as a surprise that with their background, the daughters also chose an academic education.
"As a mother, I've been a mother hen. I wanted to take them with me everywhere. They did their homework in my office and they have travelled the world together with us. Their grandparents and our colleagues in the lab have been babysitters. The children have experienced a lot and gained a huge network."
When one of the daughters was in her biology class and they learned about the person who discovered the structure of the DNA molecule, she could tell her friends that she had 'been at a barbecue with Watson'.
"All children have a special background. Edvard and I had ours. Our daughters have experienced something completely different. I think that all experiences in life are good," May-Britt Moser concludes.