An article from
University of Tromsø – The Arctic University of Norway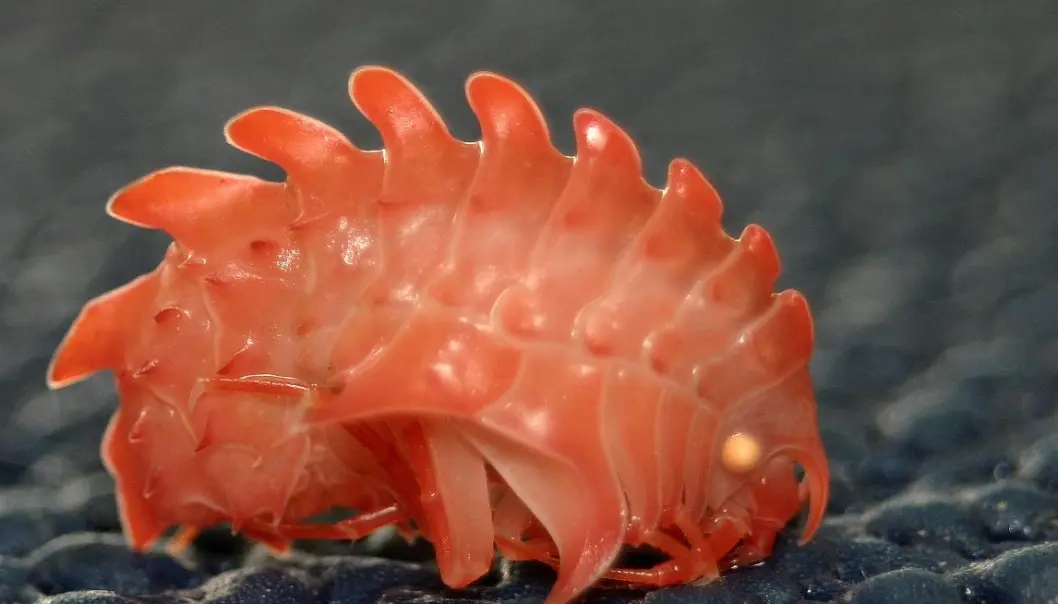 World's toughest organisms live in northern seas
If you thought polar explorers were rugged outdoorsmen, then you haven't met the small organisms that live on the seabed off Svalbard.
Denne artikkelen er over ti år gammel og kan inneholde utdatert informasjon.
University of Tromsø – The Arctic University of Norway
University of Tromsø – The Arctic University of Norway is the northernmost university of the world.
The Norwegian Sea and the Barents Sea. Cold and unpleasant places on the surface, and even more demanding on the seabed. This is their home; the world's toughest organisms, the new polar heroes.
"A life at freezing temperatures forces the organisms to work harder to survive. Each protein in these organisms is 50 to 500 times more active than similar proteins found further south," says Trond Jørgensen, professor at the University of Tromsø and director of MabCent.
MabCent is a centre for research driven innovation. Here the heroes are put under the microscope and researchers look for the chemical compounds, the molecules, which enable the organisms to survive at the bottom of the icy ocean. These molecules are very valuable, and some will be active ingredients in future medications.
"If you get sick in ten years' time, it may very well be molecules from the North which help you get well again," Jørgensen says.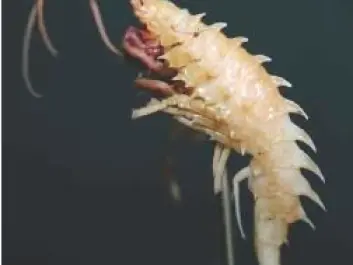 More potent thant southerners
Marine bioprospecting is starting to become a familiar term. It describes the process of extracting chemical compounds from marine organisms. The research community at the University of Tromsø has studied enzymes from organisms adapted to the cold for more than 25 years, and has developed special expertise in the field.
According to Jørgensen, the bio-chemistry of these organisms is a bit different from similar organisms from warmer areas. Organisms that live at freezing temperatures produce molecules which are generally very potent. Many of these organisms have evolved for 600 to 700 million years and adapted their biochemistry to withstand bacteria, viruses and predators, and to fight for that special spot where they want to spend their existence.
The organisms found on the seabed of Svalbard today have developed the right survival strategy.
Marine bioprospecting in Tromsø
Marine bioprospecting can be defined as the search for biological molecules in marine organisms – the search for new and unique bioactive components with commercial potential.
MabCent (the Marine Biocentre in Tromso) is an umbrella organisation for the marine biotechnology community in Tromso. MabCent focuses on marine biotechnology and bioprospecting, and its work is especially directed towards substances with health-related and immunostimulating effects.
All biological syntheses depend on energy. At lower temperatures, these processes are slower. Therefore, the northern organisms must develop molecules which are potent enough to carry out the processes even at low temperatures, while also protecting the organism against danger. The northern organisms therefore need to handle one more selection element, one more challenge, to survive.
"I can't prove that the northern organisms are more rugged, but it seems a sensible theory," says Jørgensen.
Cure for cancer
What Jørgensen and his colleagues can prove, however, is that these supermolecules inhibit bacteria growth and can therefore be used in manufacturing antibiotics, they can kill cancer cells and they inhibit infection reactions. In addition, some of the molecules have properties that can be used for industrial purposes.
But how many molecules has MabCent identified fully and patented? Currently very few, but there will be more, as early as this year. And although the ocean is big, the scientists find new molecules all the time which could prove to have superhero powers.
"It's like looking for the needle in the haystack, but we are looking fast, and there are many needles in this haystack," Jørgensen concludes.
External links