This article was produced and financed by
BI Norwegian Business School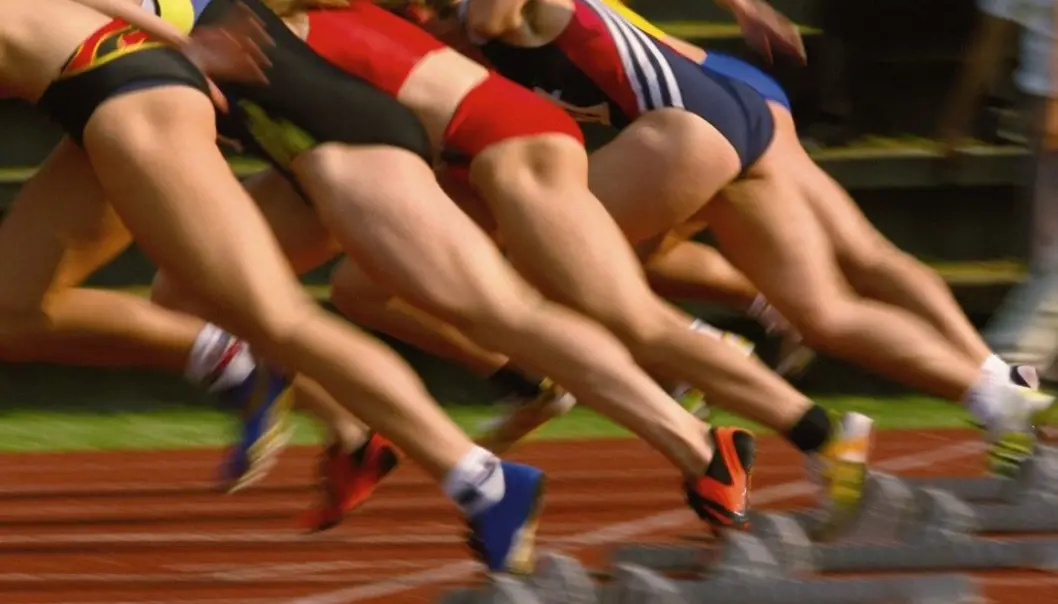 Nordic quest for gold medals
Norway may claim to be the Nordic country with the strongest tradition of decentralisation and egalitarianism. But it has the most centralised system for fostering elite sports.
Denne artikkelen er over ti år gammel og kan inneholde utdatert informasjon.
BI Norwegian Business School
BI is a private and independent business school in Norway.
Studies of politics, welfare states and social issues often emphasise the common traits of the Nordic model.
Many of these shared traits extend to the domain of elite sports, but the differences are striking, according to a recent study by a team of 14 researchers from the four largest Nordic countries.
The study is presented in the book Nordic Elite Sport. Same ambitions, different tracks, edited by Professor Svein S. Andersen at BI Norwegian Business School and Associate Professor Lars Tore Ronglan at the Norwegian School of Sport Sciences.
"Not only are there differences among national elite sport systems, they also often run counter to dominant patterns of political and societal organisations within each country," claim Andersen and Ronglan.
Finland has perhaps the strongest tradition for centralisation of authority, but over the last decades its elite sport system has become increasingly fragmented.
In contrast, Norway with the strongest tradition for decentralisation and egalitarianism, has developed the most centralised elite sport system.
Sweden, known for its ability to adapt to international challenges, has the most stable overall structures.
In Denmark, where the state has been most reluctant to intervene with the economy and society, the researchers found that the state institution Team Danmark is set up for elite sports and supported by special legislation.
Nordic paradoxes
These paradoxical findings are in stark contrast to international publications on elite sports systems.
Such studies emphasise how elite sport systems in developed countries drift towards a common approach by integrating research, sports medicine in support systems and financing full-time coaches and athletes.
This converging trend does not imply that national elite sports in all countries are marching in stride.
National variations among Nordic elite sport systems also demonstrate that national elite systems have a considerable autonomy from the dominant political and social patterns in the respective countries, according to Andersen and Ronglan.
National adaption of international trends
Entrepreneurial initiatives, political alliances and conflicts within the sports movement and between representatives of sport and national politicians are all contributing factors.
The study points to a dynamic relationship between international trends and that leeway is given for national adaptation.
Different tracks
Sweden has experienced stagnation and relative decline in international results in sports.
Institutionalised conflicts within the Swedish sports movement and between it and the country's national Olympic committee have blocked entrepreneurial initiatives.
In Finland the dissolution of the Soviet Union was an external shock that led to major changes in Finnish society, also affecting the sports movement. In addition, doping scandals in the late 1990s shifted the political power to spokesmen for traditional utilitarian values linked to "sports for everyone".
In Denmark and Norway a decline in results in the late 1970s and early 1980s led to initiatives to reform the system.
In Denmark, a lack of a clear voice from the sports movement spurred action from politicians and civil servants. They worried not only about international results, but also about ambitious talented young athletes who could lose out in an egalitarian welfare state model.
In contrast, Norwegian initiatives for change came from within the sports movement. Heads of the Sports Confederation and the National Olympic Committee teamed up to create an operative elite sport organisation as part of the sports movement.
Organisation affect achievements
A major contribution of the study is that it demonstrates the importance of the organisational level in explaining variations in national achievements.
Overall tendencies towards a common approach can go hand in hand with significant differences on this level, even among countries which in other contexts are so similar.
Such differences also influence how national developments are conceptualised and analysed by the team of researchers. The study echoes the significance of political processes in Denmark, conflicting organisational perspectives in Sweden, fragmentation in Finland and networking processes in Norway in understanding the development and workings of the national systems.
Related content