THIS ARTICLE/PRESS RELEASE IS PAID FOR AND PRESENTED BY THE
University of Agder
- read more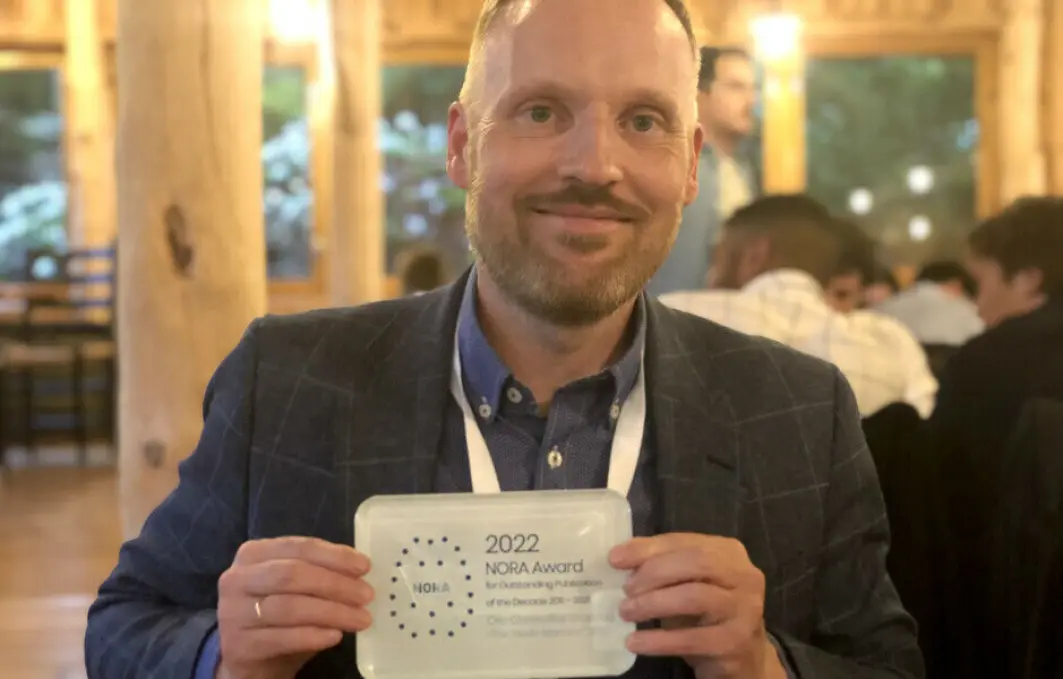 Ole-Christoffer Granmo is AI researcher of the decade
University of Agder professor Ole-Christoffer Granmo has been named the researcher of the decade in the field of artificial intelligence.
"I accept the award with great pleasure and gratitude. In a world where the well-known Big Tech companies dominate and almost have a monopoly, the award is especially important to us who want to promote a non-commercial, green and democratic alternative. It is a recognition of the work that has been done and an inspiration to continue our work," says Ole-Christoffer Granmo.
He also underlines that he shares this award with many supporters, both his colleagues at the University of Agder's (UiA's) Centre for Artificial Intelligence Research (CAIR) and researchers around the world who have contributed to the further development of the Tsetlin machine.
"I also share the price with the management at UiA, both past and present. They have given me so much freedom, support and opportunities the whole time. It is great to be a researcher at UiA, and this award is proof that it is not about size, but willingness and courage to invest," he says.
NORA (Norwegian Artificial Intelligence Research Consortium) is behind the award, and Granmo received the prize at the NORA conference in Stavanger on 9 June.
The award is given to recognise researchers who have made exceptional efforts in recent years.
"The prize goes to Granmo for his research work on the Tsetlin machine. We are so impressed with the work he has done. His work has been very valuable for the development of artificial intelligence in Norway over the past decade," says Anne Håkansson, professor at the Arctic University in Norway and member of the program committee for NORA's annual conference.
NORA aims to strengthen research, education and innovation in artificial intelligence, machine learning and robotics.
"We are extremely proud to have Ole-Christoffer among our staff members, and we look forward to his successes also in the future," says Sunniva Whittaker, Rector of UiA.
Professor Ole-Christoffer Granmo heads UiA's Centre for Research on Artificial Intelligence (CAIR). He launched the Tsetlin machine for the first time in 2018. The Tsetlin machine is a logical code to train an artificial intelligence in a computer. What is revolutionary about the Tsetlin machine is that it is based on logic as opposed to number-based machine learning. This makes it faster, more cost-effective and more accessible to more users. The chip is currently used for various tasks within the fields of health, finance and research.