This article is produced and financed by the
Norwegian University of Life Sciences (NMBU)
- read more
Traditional architecture gives better sense of well-being than contemporary glass and steel buildings
This is the finding of a recent study where researchers have used the latest in virtual reality technology (VR).
Where do you like to spend time in the city? In places surrounded by traditional architecture from, let's say, the 1920s? Or in an urban space characterised by contemporary architecture and design?
With the help of VR technology, researchers from the Norwegian University of Life Sciences (NMBU) have studied people's experiences and feelings related to different streets and public squares in Oslo.
"Some areas of the city are developed to attract tourists, capital and investments. Cities are increasingly becoming marketing objects with Instagram-friendly architecture. But do the locals enjoy the prevailing style and design trends? This is one of the things we wanted to find out in this study," says researcher at NMBU, Kostas Mouratidis.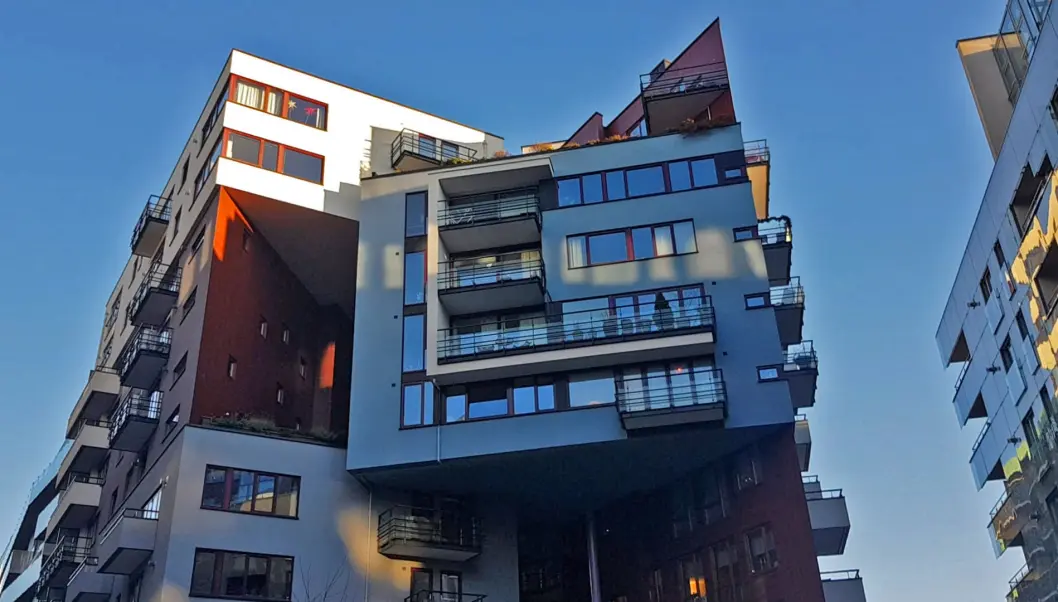 Beautiful surroundings make us happier
The fact that natural surroundings make us happier is well-established among researchers. Generally, we feel better when we find ourselves in what we regard as beautiful surroundings. Also, in built-up areas, such as cities, the design of places influences our sense of well-being. And it is not only about how green our surroundings are, but also about whether the architecture and streetscapes are pleasing to the eye.
"I think that politicians, city planners, real estate developers and architects can and should, to a greater extent, have more insight into how design and people's sense of well-being are linked. I believe our results can contribute to emphasising this link," says Mouratidis.
"We know from previous research that aesthetics and the surroundings are not only a matter of people's opinions. Our surroundings influence our sense of happiness, and positive feelings about our surroundings are linked to a higher level of life quality."
A closer look at Oslo's streets and squares
In the study, the researchers compare eight public streets and squares in the Norwegian capital. Half of them are characterised by traditional architecture, and the other half have been designed in accordance with current global trends in architecture and urban development.
'Contemporary' here means architecture characterized by minimalism, asymmetry and little use of ornamentation. The buildings are often made from fair-faced concrete, glass and steel. Contemporary architecture is the prevalent architecture of the 21st century. It has been influenced by postmodern and what is known as high-tech architecture, which are styles that emerged in the 1960s and 1970s.
By traditional architecture the researchers refer to squares and streets that were typical of Oslo in the 19th and 20th centuries. The buildings at the time, unlike today, were distinguished by symmetry, ornamentation, natural materials and clear references to local traditions.
What did the researchers find?
It emerged that the places characterised by traditional architecture were appreciated considerably more than contemporary urban spaces. The traditional square Bankplassen got the best score, while the contemporary part of Toftes street in the generally popular district, Grünerløkka, came last. The lower end of Toftes street is made up of buildings from the 19th and 20th century, while the buildings further up the street are relatively new.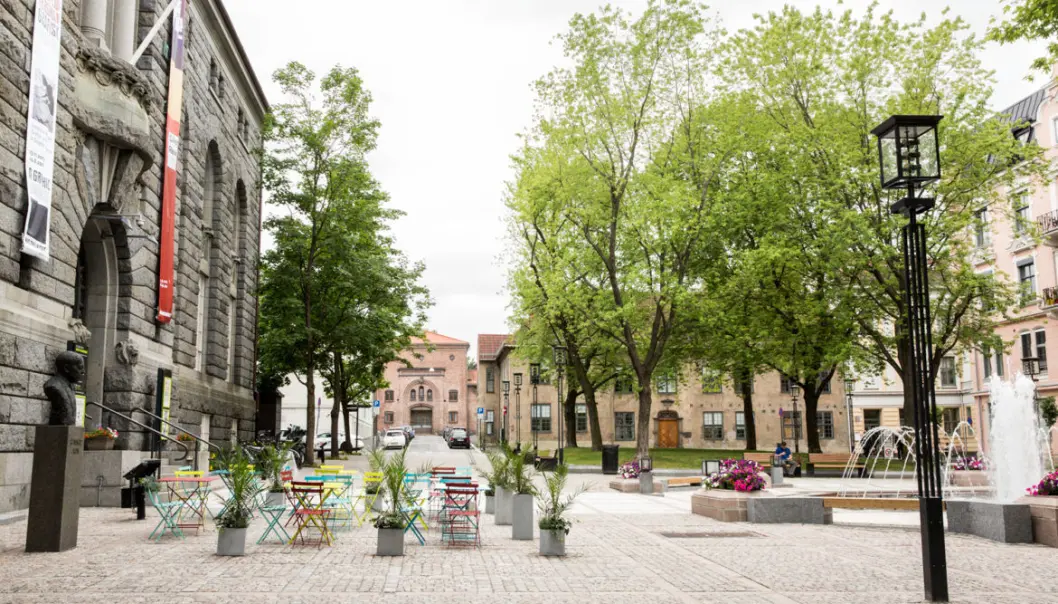 The participants answered questions on their first impression after seeing the different places. They ranked their feelings on a scale from pleasant to unpleasant, exciting to boring, relaxing to stressful, safe to unsafe, interesting to uninteresting and active to inactive. They also answered different questions on whether they liked the buildings, and also the street or square itself.
Novel research method
VR technology, known as virtual reality, has long been in the market but is constantly developing.
"We captured 360-degree videos of the places we look at in this study. We then presented these videos in NMBU's VR lab, where the participants have seen exactly the same clips from each place. This has made it easier to control the uncertainties inherent in such studies," explains professor Ramzi Hassan at NMBU.
He says that a lot has happened when it comes to VR technology image quality in recent years, which has made it possible to carry out this study.
"We conducted a preliminary study two years ago, but the technology wasn't good enough back then. The image quality was too poor. However, huge improvements have been made since then."
Researchers previously had trouble interpreting the results of such studies due to what is known as cybersickness - something similar to car sickness. When the movements seen by the eyes are not the same as those registered by the body, we tend to become dizzy and nauseous.
"We solved this issue by making the participants sit while watching the videos. They also sat with their eyes at the same height as the camera was placed at when the recordings were made. And there was also no movement of the camera in the videos."
Although some of the participants felt dizzy, the prevalence of this was much lower than in other similar studies.
A technology with great potential for research
"Researchers have their own focus, and they often overlook the potential of different types of technology," says Hassan.
With the VR lab he has developed at the Faculty of Landscape and Society at NMBU, he wants to bring these two worlds closer together. Over the course of his career as a researcher, he has specialised in the use of VR technology in research on landscape architecture, urban and regional development.
Using photography, videos or visiting the places in question have been the traditional methods used for such research.
The excellent image quality and the opportunity to see 360-degree views, in contrast to for instance still pictures, makes VR technology the most realistic alternative.
Larger studies needed
With this method, Hassan and Mouratidis have created the basis for advances in research on urban spaces and well-being.
"We want to increase awareness of the relationship between the design of an urban space and quality of life. This is not about being for or against contemporary architecture, but about providing an insight into how the surroundings can contribute to people's well-being. We can then create better cities for the future,' says Mouratidis.
He emphasises the importance of building cities for the people who live there. It should not just be up to the developers and the market to decide how cities should develop.
'The people who live there should have influence through participation, but their points of view should also come to the fore through studies such as this one. This is a small study in one city. Larger studies are needed in order to better understand how built-up surroundings affect people's emotions and quality of life.'
References
Mouratidis, K., & Hassan, R. (2020). Contemporary versus traditional styles in architecture and public space: A virtual reality study with 360-degree videos. Cities, 97, 102499.
Mouratidis, K. (2019). Compact city, urban sprawl, and subjective well-being. Cities 92, 261–272.
Seresinhe, C., Preis, T., MacKerronG. & Moat, H.S. (2019) Happiness is greater in more scenic locations. Scientific Reports, 9(1), 4498.