This article is produced and financed by
The Centre for Advanced Study (CAS)
- read more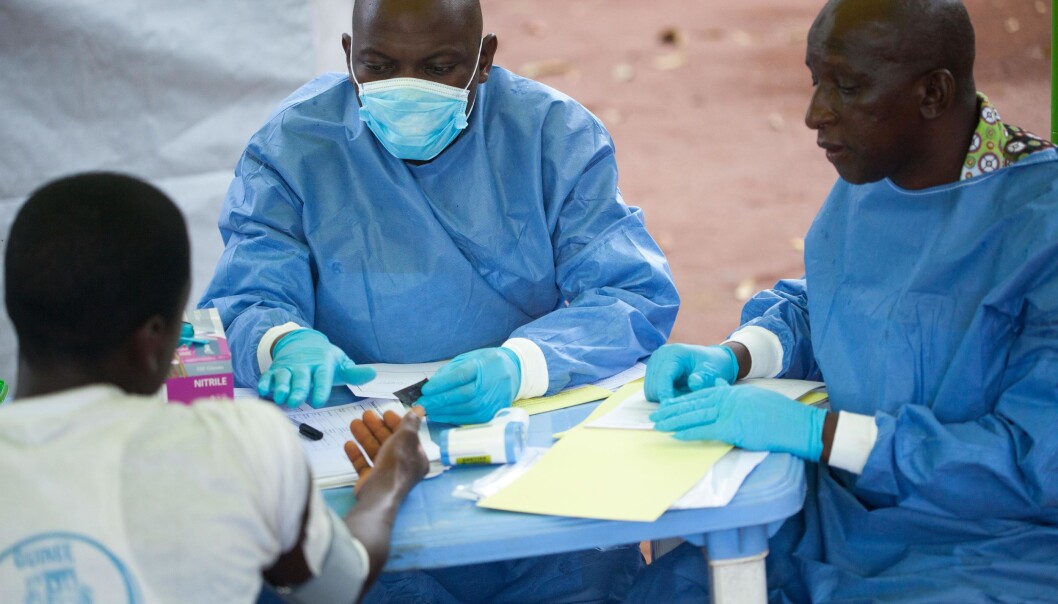 Medical practices and culture: what works in Norway may not work in India. Or France for that matter.
Research on how to reduce antibiotic resistance does not produce universal facts. What works in one country, region or city may not work in another. The WHO has now asked Norwegian researchers to write a report on how culture influences medical practices.
"A health problem such as antibiotic resistance manifests itself very differently around the world. In Norway, we have had the possibility to have a strict use of antibiotics because of an efficient health system", says Eivind Engebretsen, a Professor of Interdisciplinary Health Science at the University of Oslo (UiO) and a CAS project leader.
"India, for example, has a huge problem with antibiotic resistance after years of prescription-free antibiotic drugs. At the same time, the country has a huge problem with serious infectious diseases, so from a certain perspective, it has been important to make medicine available and easily accessible", Engebretsen says.
Research on how to reduce antibiotic resistance does not produce universal facts, according to the professor. The problem in India cannot be approached in the same way as in Norway. Research findings are not equally relevant everywhere.
Engebretsen's and his co-PI, John Ødemark's, research at CAS is about connecting insights from the humanities to that of medicine. By doing so, he intends to tackle the cultural challenges of research application.
The WHO has now asked Engebretsen and his team to produce a report for them about the cultural context of health and research application.
The report is intended to serve as background for health policy makers and "propose concrete, actionable policy considerations".
"Such a tangible mission is encouraging", Engebretsen says.
"It is noteworthy that a large organisation like the WHO sees the policy relevance of critical, theoretical research. The WHO draws on our research, and they understand the importance of cultural contexts of health when translating knowledge from research into practice."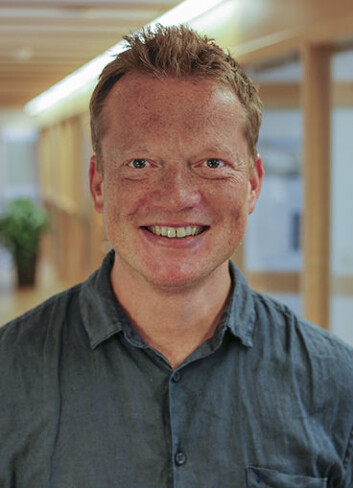 Cultural medical encounters
Day-to-day communication with patients is another form of cultural context that needs to be taken into account when formulating clinical guidelines and policy.
"In France, patients expect to return with a prescription for some kind of medication when going to a doctor. In Norway, patients do not necessarily expect medications against a simple viral infection, but we might expect to have a blood test taken, something which is rarer in a French context", Engebretsen says.
According to Engebretsen, both clinical encounters and patients' expectations of doctors are cultural phenomena.
Cultural and social determinants of health are key to WHO Health 2020 and the 2030 Agenda for Sustainable Development.
Another reason why the WHO wants this report is that they are increasingly working locally, which requires local, cultural knowledge.
Engebretsen finds it problematic that the transfer of knowledge from a lab into practice is often understood as something that has nothing to do with culture. As if the same research finding is relevant everywhere.
"The WHO has been inspired by our previous research, and our hypothesis that you cannot just implement research findings on antibiotic resistance, for instance, as a universal fact."
Wrongfully enrolled in health program for elders
Culture is not only manifested regionally, but also individually. What is the right treatment for the individual patient?
Professor in Practical Medicine at Oxford University and CAS Fellow to-be, Trish Greenhalgh, personally became a victim of algorithms that do not take individual differences into account.
On a spring day in 2014, Greenhalgh was riding her racing bike at 20 miles an hour.
Suddenly, something was stuck in her fore wheel, and she was thrown up in the air before her body brutally landed on the pavement.
When she awoke from unconsciousness, her body was numb, her neck and head injured. Both arms were broken.
She needed long-term recovery treatment.
"At the hospital, Greenhalgh was not only fighting to get well and recover, but she also had to fight the hospital guidelines, which did not suit her at all", Eivind Engebretsen says.
Because Greenhalgh was 55 years old the otherwise sporty and healthy professor was channeled into the "preventing falls" recovery program, which is tailored for elderly people.
"The irony here is that she turned 55 at the hospital, and just met the criteria for this treatment", Engebretsen says.
As a doctor, Greenhalgh knew what treatment to fight for – she didn't need a recovery program, she needed cervical spine imaging. But what would a person without this knowledge do in the same situation?
"Doctors need to take into account the narrative of the patient, the cultural context, and even more global perspectives, such as sustainability of drug use", Engebretsen says.
About the report:
The WHO Health Evidence Network (HEN) Evidence Synthesis Report "Cultural Contexts of Health: Integrating cultural contexts of health into knowledge translation for health policy-making" is scheduled to be released in the fall of 2020, and will be written by CAS project leaders Eivind Engebretsen and John Ødemark, CAS Fellow Trish Greenhalgh (University of Oxford), and Dr. Shanmugapriya (Priya) Umachandran (King's College London).
Towards evidence-informed policy-making
According to the WHO*, the role of culture has been increasingly recognised, and health policy-making has shifted from being too evidence-based to evidence-informed.
According to the international organisation, policy-making that is informed "situates knowledge translation within social, political and cultural contexts and acknowledges that policy-making is contingent on a range of factors."
Engebretsen explains that while an evidence-based approach searches to build decisions on experimental research and clinical guidelines, an evidence-informed approach is more flexible, insisting that contextual factors and patient knowledge are equally important.
The professor is not sure he agrees with the WHO in that there has been a shift towards evidence-informed policy-making.
"I hope they are right, but I think this is often not the case. Since the growth of science and the new paradigm of medicine that favours guidelines, the ideal is to base treatment on evidence."
This has gone too far, Engebretsen thinks.
"If guidelines are used as machines, people do not necessarily get the individual treatment they should. Guidelines need to be weighed against culture and the context of the patient."