This article is produced and financed by the
Norwegian University of Life Sciences (NMBU)
- read more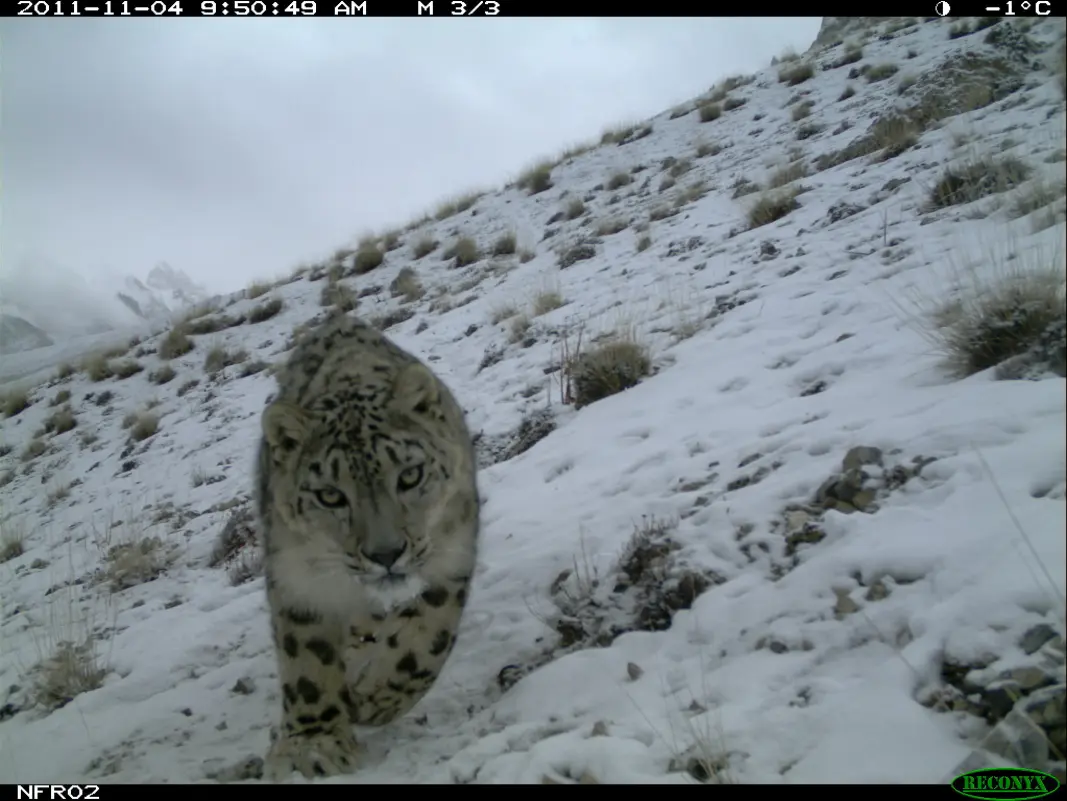 New methods to count animals that are rarely seen
Knowledge is vital in order to preserve rare and endangered species. But how do you count that which is rarely seen? Researchers at NMBU have created a new method that gives better estimates of wildlife populations.
An essential part of wildlife management is knowledge about the population dynamics and distribution of wild species.
Knowing how many birds of various species there are, in a given area. How many tigers there actually are in India. How many wolves live in Norway. Or bees for that matter. And so on.
This kind of knowledge is a vital tool for setting conservation goals and priorities. Wildlife monitoring – in essence counting and recording species - makes it possible to assess a populations' status and make decisions on whether action is needed to control or recover the species.
However, acquiring reliable estimates for animal populations is harder than it might seem.
Many species are notoriously difficult to count.
Rare and elusive species
"Rare species are often elusive and inhabit areas that are difficult to survey," says Mahdieh Tourani, a PhD research fellow at the Norwegian University of Life Sciences (NMBU).
This leads to sparse data and problems for wildlife managers.
Wildlife managers across the globe face the same massive challenge: how to make informed management decisions about animals that are difficult to detect in the first place?
"Data sparsity hampers our ability to obtain reliable information on population status for species that are in the greatest need for informed conservation and management." according to Tourani.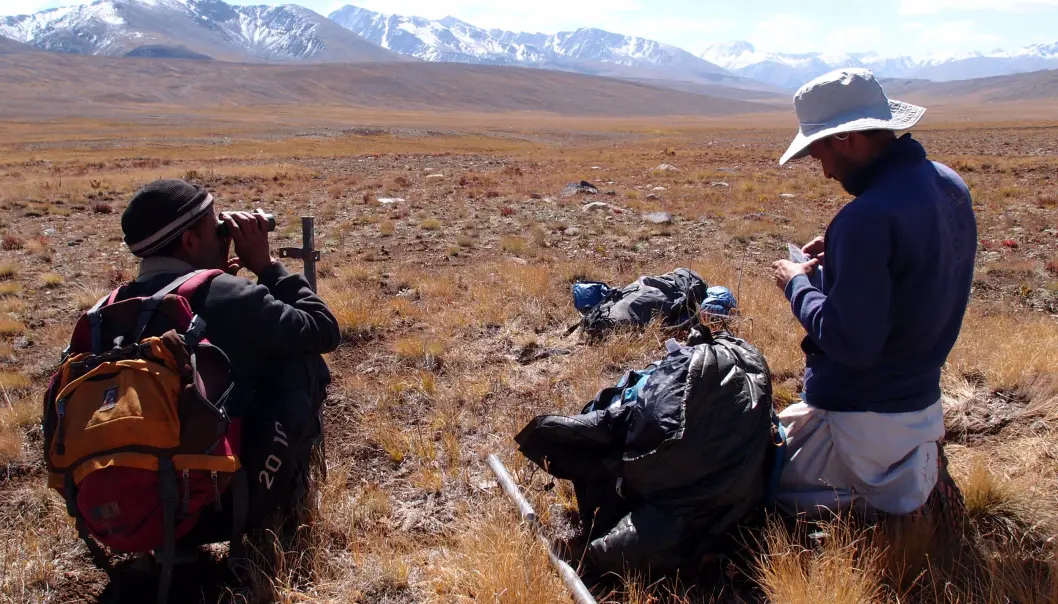 Automated cameras and DNA
"In an ideal world, we would know exactly how many individuals there are in a population," says professor Richard Bischof at NMBU.
"However, for most wildlife populations that is unrealistic, so instead we use models to estimate population size in the face of imperfect detection."
"In the case of rare species living in remote regions, scientists sometimes attempt to cobble together a picture of the population using multiple survey methods, such as the use of automated wildlife cameras, collection of DNA samples, or searches for tracks and other signs," he says.
"However, in isolation, neither method may provide sufficient information to reliably assess the status of the population."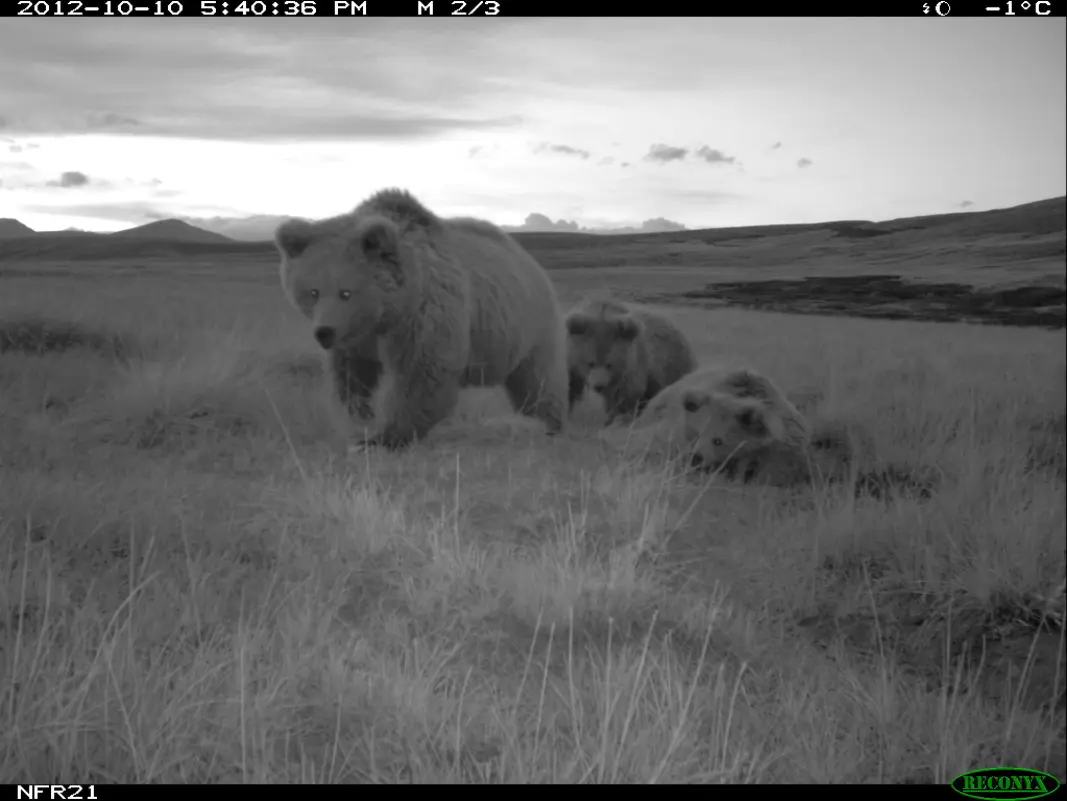 42 Himalayan brown bears
To deal with these challenges, NMBU researchers have developed an analytical method that combines multiple data sources, while accounting for the fact that some individuals are never detected.
"Our approach is spatially explicit, which means that it takes into account where the animals are. It will allow researchers working with rare and data-sparse species to obtain more precise estimates of population size," Tourani explains.
To illustrate the usefulness of their novel approach, the researchers studied an endangered population of the Himalayan brown bear (Ursus arctos) in Deosai National Park, a highland plateau in northern Pakistan.
Despite deploying multiple survey methods, non-invasive genetic sampling and camera trapping in this remote area, the data remained sparse and incomplete.
Using the model, the researchers were able to estimate that at the time of the surveys there were 42 Himalayan brown bears living in the study area. Notably, of these, only 14 were actually detected and identified during the field surveys.
Snow leopard next on the list
The researchers now hope to apply this new method in other monitoring projects.
"Aside from brown bears in Deosai National Park, there are several inventory studies on snow leopards, another rare species in the region," Bischof comments.
Due to their elusiveness, snow leopard populations are exceedingly difficult to estimate.
"Combining multiple sources of information such as genetic sampling data, camera trap images, and sign surveys will help us and others working in snow leopard range countries get a better grasp of the status of this endangered species."
The project is funded by the Norwegian Research Council via FRIMEDBIO and FRIPRO programs. It is a collaboration with Quaid-i-Azam University in Pakistan, and the Snow Leopard Foundation Pakistan.
About the model:
The new model combines data from different monitoring methods (e.g. remote camera and noninvasive DNA sampling) for estimating animal density. By using the brown bear data as example, and a large number of computer simulations the researchers could quantify the benefits of including multiple sources of information in their statistical models in terms of precision and bias.
Compared to previous models, the new one yielded a more complete picture of the underlying processes, reduced bias, and led to more precise parameter estimates. The results suggest that the greatest gains from the integrated spatial capture–recapture model can be expected in situations where detection probability of the animals is low, a large proportion of detections is not attributable to individuals, and the degree of overlap between individual home ranges is low."
Reference:
Tourani et al. 2020. Multiple observation processes in spatial capture-recapture models: How much do we gain? Ecology.