This article was produced and financed by
The Norwegian Veterinary Institute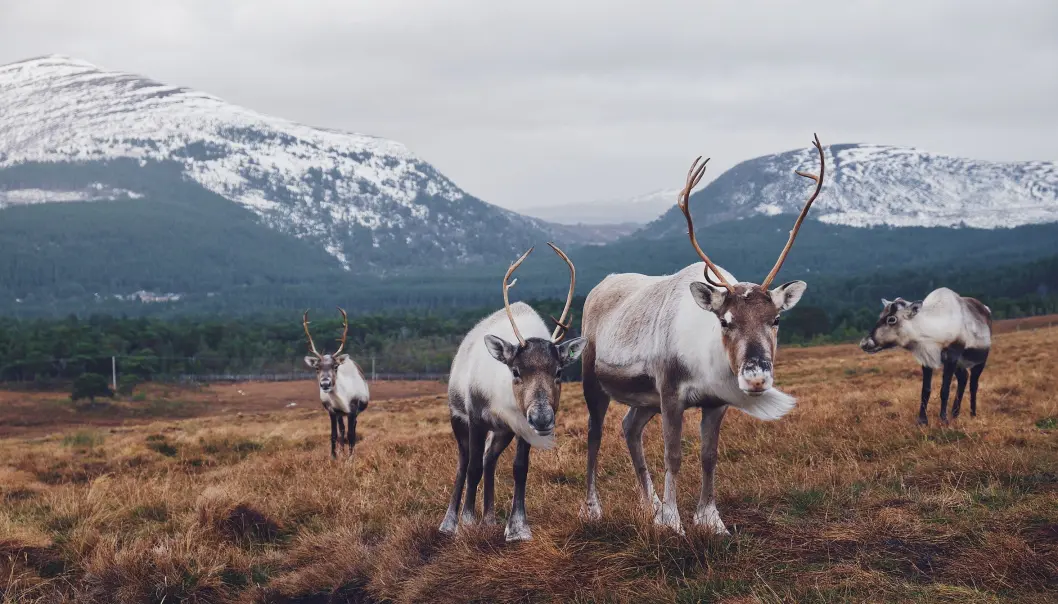 How many CWD-infected animals are out there?
Norwegian scientists present new tools to improve estimates of chronic wasting diseases among wild deer.
The Norwegian Veterinary Institute
The Norwegian Veterinary Institute is a national biomedical research institute in the fields of animal health, fish health and food safety.
Norway introduced extensive measures to test deer for Chronic Wasting Disease (CWD) ever since it was first discovered in the country in 2016. And this year, the EU will introduce similar measures.
But how many deer need to be tested before we can determine that a population is not infected?
A new study by scientists from the Norwegian Veterinary Institute, Norwegian Institute for Nature Research, and Prof. Atle Mysterud from the Centre for Ecological and Evolutionary Synthesis at University of Oslo, provides important tools for estimation of prevalence and likelihood of finding infected animals in a given population.
The results are published in the journal, Methods in Ecology and Evolution.
Will infected animals test positive?
A basic question to answer was, how certain can we be that an infected individual will test positive?
In a long-lasting infection, like CWD, it is important to take into account the temporal pattern of test sensitivity. A key feature of CWD is the long incubation period, and typically the time from infection to death is around 2-3 years. The prions causing CWD may become detectable in retropharyngeal lymph nodes after the first few months, while it often takes a year before brain tissue is affected.
Few methods can handle heterogeneity in detectability and they rely on being able to obtain repeated samples from the same indiviuals, which in our case was not available.
The advance of the new method is to use simulations of infected animals based on a predictable disease progression to estimate test sensitivity and how it is affected by the stage of the disease, the age of the animal, and the quality and type of tissue tested.
The study addresses and provides a method to account for important variations that are usually ignored when estimating prevalence or occurrence of wildlife diseases.
We cannot test the entire population
Monitoring disease among wild animal populations is logistically difficult, and imperfect detection is an ongoing challenge for people tasked with estimating the spread of diseases.
Scientists cannot test the entire population for CWD, as the current standard test requires samples from dead animals. We cannot test every single animal, both dead and alive, so we therefore have to rely on citizen-science data in the form of hunter-collected tissue.
The current study developed a method for estimating the probability of detecting disease in the case of samples of inconsistent type and quality for a long-lasting disease with detectability dependent on stage of disease. The next stage is to apply the model to estimate the probability of freedom from CWD in the wild reindeer herds closest to the current study area (Nordfjella Zone 1) where CWD was detected. This includes Hardangervidda and Nordfjella zone 2.
---------------
Read More: New test procedures will save dairy cows from Mycoplasma bovis disease
Read More: News from The Norwegian Veterinary Institute
Scientific links
External links
Related content