This article was produced and financed by
The Research Council of Norway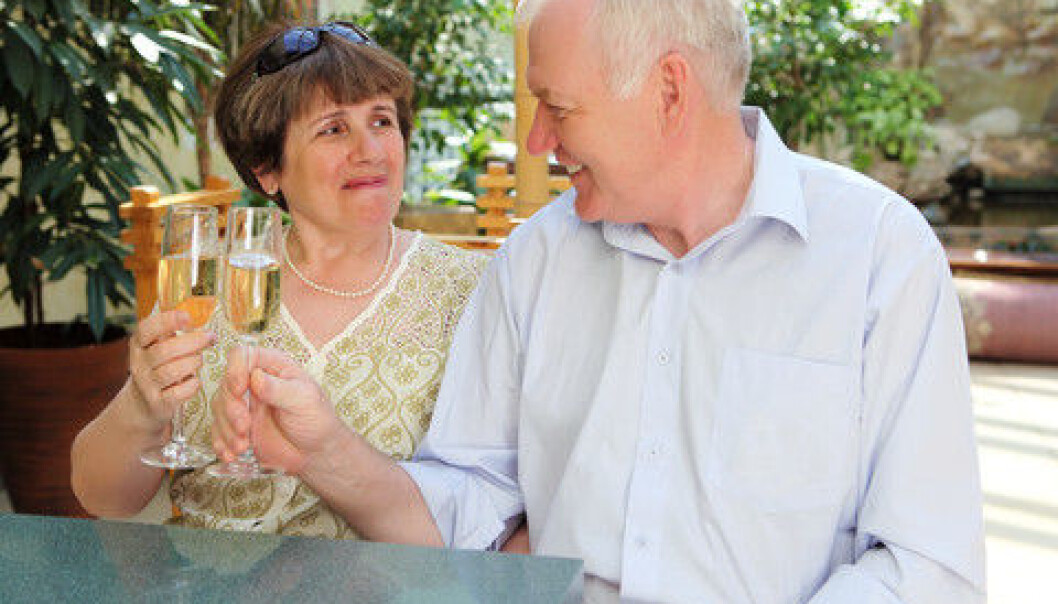 The greatest risk to marriage is a woman who drinks too much
A high level of alcohol consumption increases the risk of divorce. However, research shows that if both partners are heavy drinkers it may actually protect the marriage.
The Research Council of Norway
The Research Council of Norway is a government agency responsible for awarding grands for research as well as promoting research and science. It also advises the government in matters related to research.
Divorce rates for couples with high alcohol consumption are greater than those whose consumption is moderate.
But the couples at greatest risk are those in which the wife drinks heavily while the husband either refrains from drinking or drinks very little.
Double the risk
"The risk of divorce in this scenario is twice as high as when it is the man who drinks the most heavily and, surprisingly, also nearly twice that for couples where both partners consume high levels of alcohol," states researcher Fartein Ask Torvik of the Norwegian Institute of Public Health in Oslo.
"Among couples where the wife's alcohol consumption was high and the husband's low, the divorce rate over 15 years was 27 per cent. When the drinking roles were reversed, the rate was 13 per cent. The divorce rate for couples where neither drank much was 6 per cent while the rate was only 2 per cent among non-drinking couples."
Divorce a social consequence of alcohol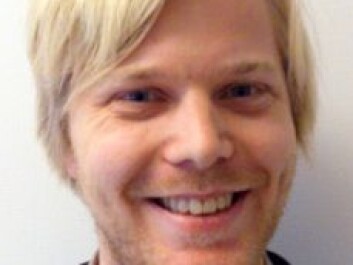 As part of his recently completed doctoral degree, Ask Torvik examined various social consequences of alcohol, including the risk of divorce.
"Divorce is a stressful experience and can potentially cause lasting negative effects on the quality of life for the former spouses and their children. For this reason, it is important to identify risk factors leading to divorce. High alcohol consumption is one of these factors," explains Torvik.
Data culled from 20,000 couples
Torvik studied close to 20,000 couples as part of the project, which was funded under the Programme on Alcohol and Drug Research (RUSMIDDEL) at the Research Council of Norway. The data were collected from the first Nord-Trøndelag health study (HUNT 1), carried out from 1984 to 1986. The HUNT study is one of the world's largest studies on health conditions within a single population.
As part of the HUNT survey, couples were asked if they drank alcohol, how often they had consumed alcohol in the previous 14 days, if they had become inebriated and if they had experienced periods in their lives when their drinking was excessive. Based on the responses, their consumption was categorised as high, medium, low or none.
With assistance from Statistics Norway, Torvik followed the couples for nearly 15 years, allowing him to observe various issues such as divorce rates. In this period, close to 8 per cent of the couples in the study had divorced or become separated.
Lower divorce rates for couples where both husband and wife drink
Only a small percentage of the men whose consumption was high had wives who also drank a lot. On the other hand, approximately one half of the women who drank heavily had a husband with high consumption.
"Earlier studies have established a correlation between high levels of alcohol consumption and divorce. But almost no one has looked into the interaction between spouses nor followed up on couples over time to see how these issues played out," Torvik points out.
There has been a difference in opinion on the significance of both spouses drinking heavily. Some individuals believe that it exacerbates the problem while others believe that the risk of divorce is lower since "birds of a feather flock together". This is exactly what Torvik has confirmed.
"One possible explanation is that spouses who both drink a lot often have similar attitudes towards alcohol and thus get along better than couples in which only one of the two drinks heavily. They may spend more time together, accept their partner's drinking pattern and argue less about drinking," he states.
What about personality?
Torvik has made adjustments in his study for other factors which could affect the risk of divorce among spouses, including mental health, income, education level, employment and children. He was not able to take the personalities of the participants into consideration, however.
"There could be a close connection between alcohol use and marital satisfaction. As such, personality may also have a certain impact on the results of the study. It's a question which begs for further research," concludes Torvik.
Translated by: Glenn Wells/Carol B. Eckman
Scientific links
Related content