This article was produced and financed by
The Norwegian School of Sport Sciences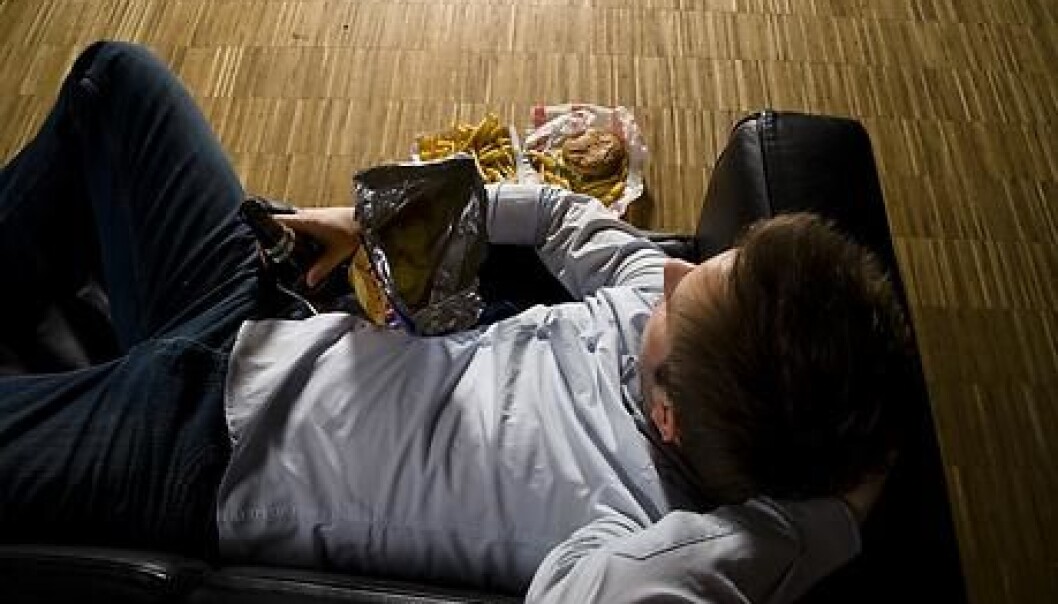 Norwegians are not as active as they think
A new study reveals the activity level of the Norwegian population. And they need to be more physically active.
The Norwegian School of Sport Sciences
The Norwegian School of Sport Sciences (NSSS) is a Specialized University. NSSS holds a national responsibility to provide higher education and scientific research in its corresponding fields.
More than fifty percent of Norwegians are overweight. But a bigger concern is the low levels of activity and high levels of sedentary behavior now observed in the population.
PhD-candidate Bjørge Herman Hansen points out that only one out of five lives up to the health authorities' recommendations of minimum 30 minutes moderate physical activity per day.
Historical data indicate that amount of physical activity performed while at work have decreased substantially over the last 40-50 years.
"We might exercise a little more, but that doesn't compensate sufficiently for the loss of daily activity and as a results, total physical activity have most likely declined. At the same time, the energy intake appears to have been stable or slightly increased, which offers a plausible explanation for the observed weight gain in the population," says Hansen.
Men not more active than women
Hansen's research is not conclusive on what characterises the 80 percent of the population who need to be more physical active. But the main differences seem to be in people's leisure time. At work, the activity level is more or less the same across the population.
The data was collected from both questionnaires and objective activity monitors attached to the body.
Hansen found no significant difference between activity levels among males and females. This contradicts previous assumptions of men as more active than females, and might reflect the monitors superior ability to quantify physical activity, compared to questionnaires.
"In previous studies, questionnaires have been the main data source. That is probably why we thought men were more active than women. In addition, the activity measurers register activities people may have forgotten to report in a questionnaire, such as walking for leisure, playing with children and house work," Hansen explains.
Similar to Americans
The study shows that activity levels rarely change for adults. When we reach age 20-30, we tend to maintain the amount of physical activity up to the age of 65-70.
Norwegians may consider themselves more healthy and physical active than others, like Americans. Hansen disproves this assumption:
"A comparable study from the USA shows that the total activity level and the amount of physical inactivity among Americans, is more or less equal to our findings," he concludes.
External links
Related content