This article was produced and financed by
University of Stavanger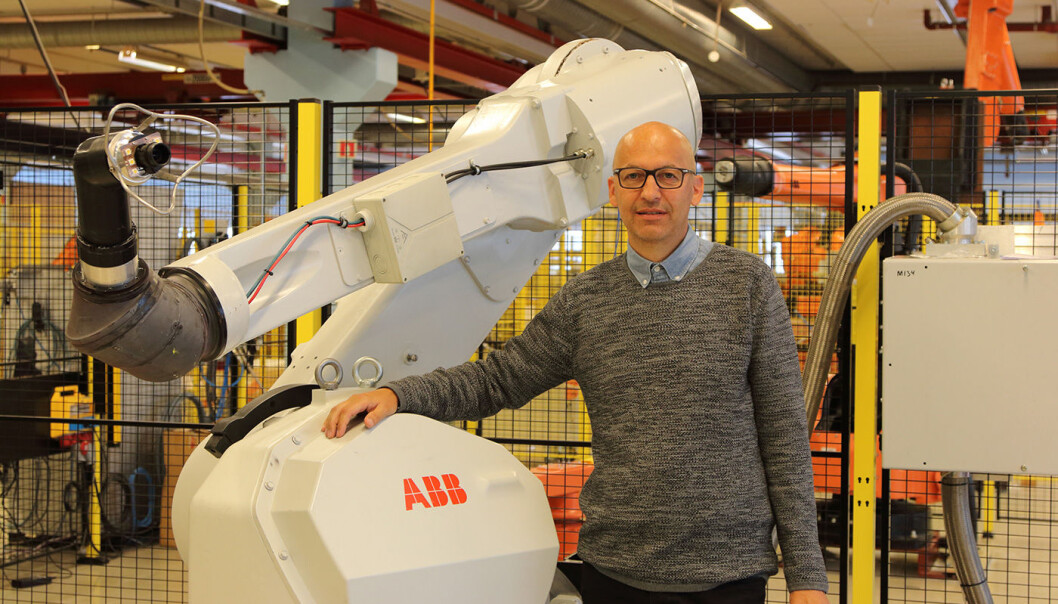 Improved robotic testing systems
New mathematical models can give us better and cheaper robotic systems.
University of Stavanger
The University of Stavanger (UiS) is located in Stavanger, Norway and has about 8,500 students and 1200 administration, faculty and service staff.
Good mathematical models for the testing of robot installations are crucial because it is very expensive to correct errors.
Industrial PhD student Morten Mossige from ABB has developed methods that provide faster and better testing of robotic systems in the industry.
Better software for testing will help robot manufacturers deliver better products to their customers. Mossige demonstrates that the models could reduce development costs and improve the quality of the robotic system, while at the same time providing increased "uptime" for the robots.
Design flaws revealed
Mossige's aim in the first part of his research was to develop automatic testing methods for robotic systems.
Automatic testing can identify design flaws during the development and modification of control solutions for robots, which might otherwise take a very long time or even be impossible to detect through manual testing.
Fully automatic
The aim of the second part of the research was to develop models for generating scheduling for a series of tests, which calculate the sequence in which tests should be performed and the computer on which the test should be carried out.
It also takes into account the fact that some tests cannot be performed simultaneously, even if they are conducted on different machines.
Both models are based on what is known as "Constraint Programming"- They are designed to operate fully automatically on a test server, and they take into consideration the length of time that will be needed to identify a good solution.
External links
Related content