This article was produced and financed by
The Research Council of Norway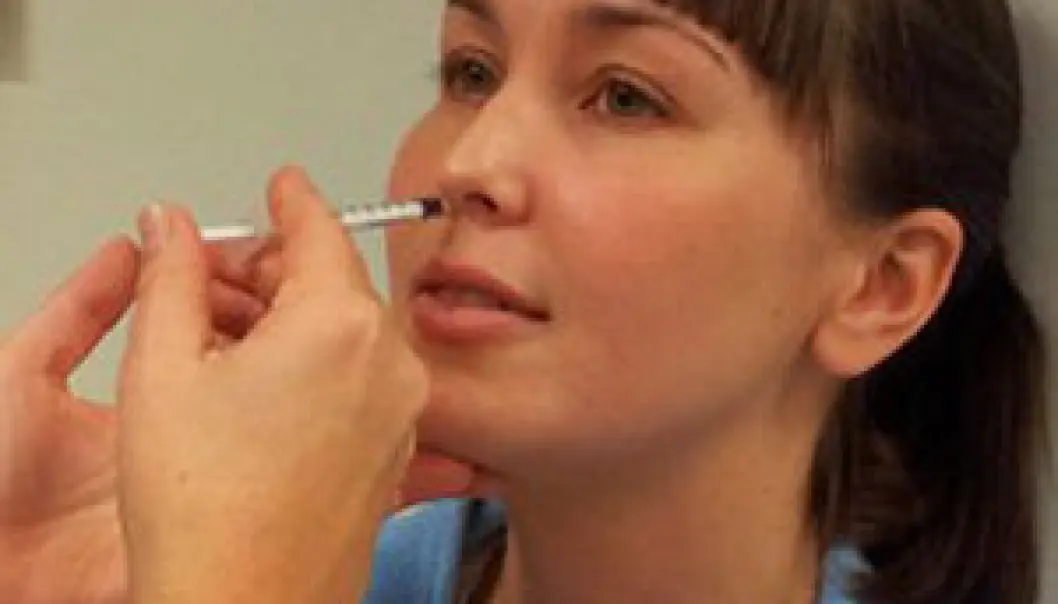 Testing nasal vaccine for HIV treatment
Researchers are working to find out whether a HIV vaccine developed by a Norwegian biotech company can be administered nasally.
Denne artikkelen er over ti år gammel og kan inneholde utdatert informasjon.
The Research Council of Norway
The Research Council of Norway is a government agency responsible for awarding grands for research as well as promoting research and science. It also advises the government in matters related to research.
Thirty years after AIDS was first described, there is still no effective vaccine against the HIV virus. Worldwide, roughly 33 million people are HIV-positive.
In autumn 2011 the Norwegian biotechnology company Bionor Pharma reported promising findings from one of its studies: HIV patients who received the firm's vaccine Vacc-4x, were twice as likely to not need any medications for at least a year.
High potential impact
In trials so far, the Vacc-4x vaccine has been administered by injection into the outermost skin layer. Now a slightly modified version of the vaccine will be tested in a research project conducted at Oslo University Hospital.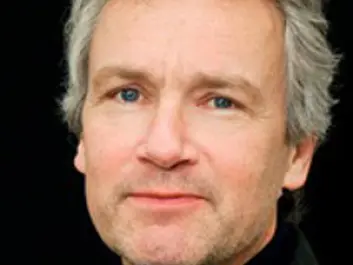 "Vaccination by injection requires good needle technique and lots of practice; otherwise the vaccine never reaches the immune cells," explains Professor Dag Kvale.
"Now we will test whether efficacy is just as good when the vaccine is given in nasal-drop form."
If testing shows that a simple nasal immunisation is effective, it could have a worldwide impact on the treatment of HIV-positive patients. The nasal procedure is simple and low-cost, which are highly significant factors if vaccines are to be administered large-scale and in poor countries with underdeveloped health care systems.
Professor Kvale, who conducts research at Oslo University Hospital's Department of Infectious Diseases, makes it clear that his team has several years to go before they can have any definite answer as to whether the nasal vaccine will work.
Testing with adjuvant
The first clinical trial of a nasal vaccine will be carried out by the end of 2011. The vaccine substance Vacc-4x will be mixed with an adjuvant developed by the Swedish company Eurocine Vaccines. Adjuvants are immunological agents added to vaccines to stimulate the body's immune response by triggering a mild inflammatory reaction.
In the trial, 18 patients will receive Vacc-4x in various doses mixed with the adjuvant, while a control group of six patients will receive only the adjuvant. The first objective is to find out whether the vaccine administered nasally has any effect on the immune system, and if so, which dosage is best.
The project receives funding under the Research Council of Norway's Programme for Global Health and Vaccination Research (GLOBVAC).
Strengthening the immune system
The overall objective of the research being carried out by Bionor Pharma and Professor Kvale's group is to develop a therapeutic vaccine that boosts the body's immune response to the HIV virus, reducing the viral load (the amount of active HIV in an infected person's blood).
"Only a small proportion of the world's HIV-positive people have access to treatment," points out Birger Sørensen, Bionor Pharma's head of vaccine development. "Our hope is that a therapeutic vaccine will be an effective treatment for HIV patients all over the world."
"If the coming studies are also successful," says Mr Sørensen, "we hope the vaccine will be on the market within a few years."
------------------------------------------------
Read the article in Norwegian at forskning.no
Translated by: Darren McKellep/Carol B. Eckmann
Related content