This article was produced and financed by
Diku - The Norwegian Agency for International Cooperation and Quality Enhancement in Higher Education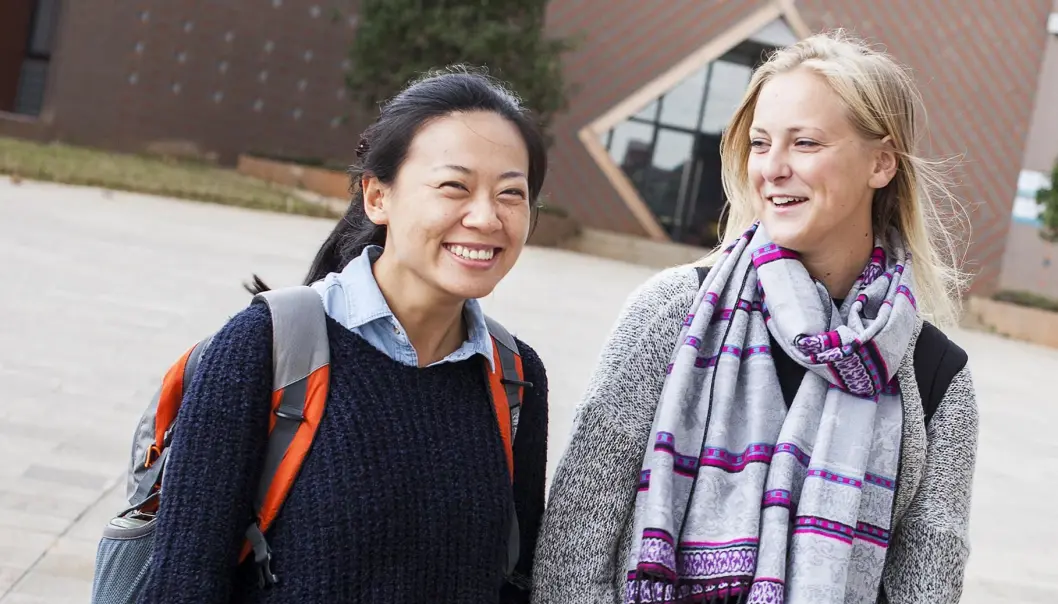 The pros and cons of being an international student in Norway
The students are pleased with the quality of Norwegian academia, but feel they have no contact with their Norwegian classmates.
Diku - The Norwegian Agency for International Cooperation and Quality Enhancement in Higher Education
The Norwegian Agency for International Cooperation and Quality Enhancement in Higher Education (Diku) aims to strengthen the quality of Norwegian education. We promote development and innovation, international cooperation and digital learning.
Over 2,600 international students in Norway have answered a number of questions about academic quality, the study environment and social life and the reason they chose Norway as their study destination.
The survey includes exchange students and students who are taking their full degree in Norway. Here you can read the SIU-report on international students in full.
Marcela Reggiani from Brazil just finished her Master's degree at NTNU in Trondheim. Her views confirm many of the findings in a new survey from the Norwegian Centre for International Cooperation in Education (SIU), showing that international students are very satisfied with Norwegian education and the study environment.
High-quality education
Among the survey respondents, most students are from Germany and France, followed by Russia, China and Spain. The reasons why students want to come to Norway is first and foremost the quality of education, in addition to unspoilt nature and a safe and peaceful society.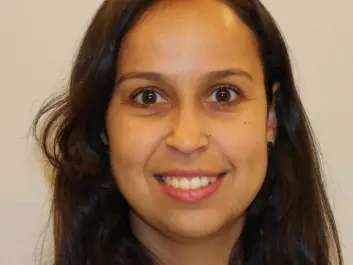 Marcela Reggiani heard about NTNU from a friend doing his Phd there.
"I thought, why not? And I love living here. NTNU is a quality institution, and Norway has a lot of know-how in my field of study."
The survey shows that as many as 66 per cent of the respondents are satisfied with their teachers' ability to make the teaching interesting. A predominance of open answers also show that many students are attracted by good study programmes.
A number of respondents highlight specialised fields such as aquaculture and engineering. And as many as 84 per cent are also satisfied with the level of teaching in English at Norwegian universities and university colleges.
"This is important feedback for Norwegian academics who obviously master teaching in English," comments Hege Toje, senior adviser at SIU who is responsible for developing the report.
Careers and a technologically advanced society are also high on the list of reasons for choosing to study in Norway, while the absence of expensive study fees came further down the list.
Challenges
Director General of SIU, Harald Nybølet, points out that although the students are satisfied for the most part, there are still some challenges.
"Overall, international students are very satisfied both with the quality of the programme they are taking and with the study environment. They are also satisfied with the social aspects of their studies, but we see that there could be more contact between Norwegian and international students," says Nybølet.
High costs of living and getting to know Norwegians are what most students mention when asked about the challenges with being an international student in Norway. 29 per cent say they rarely or never socialise with Norwegian students.
"The answers from the survey are interesting and useful for several reasons, among other things for recruiting more excellent students from other countries," says Nybølet.
At NTNU, a buddy programme was Marcelas key to meet Norwegian students.
"I have met a lot of people, and my friends here replace my family who live far away. Norwegians are more shy than Brazilians, and I find that social relations with them either become deep friendships or stay shallow. But I have some really good friends here," she says.
Long-term perspective
Career is also a topic in the report. A many as 46 per cent of students can envisage working in Norway after completing their period of study.
"Good pay and working conditions, a safe society and good career opportunities are the main reasons students wish to stay in the country," explains Hege Toje.
Nybølet sees that the international students can contribute new knowledge to their fellow Norwegian students.
"In addition, international students can also be assets for Norwegian business and industry and society at large, both while studying and after gaining their qualifications," Nybølet points out.