This article is produced and financed by the Western Norway Research Institute - Read more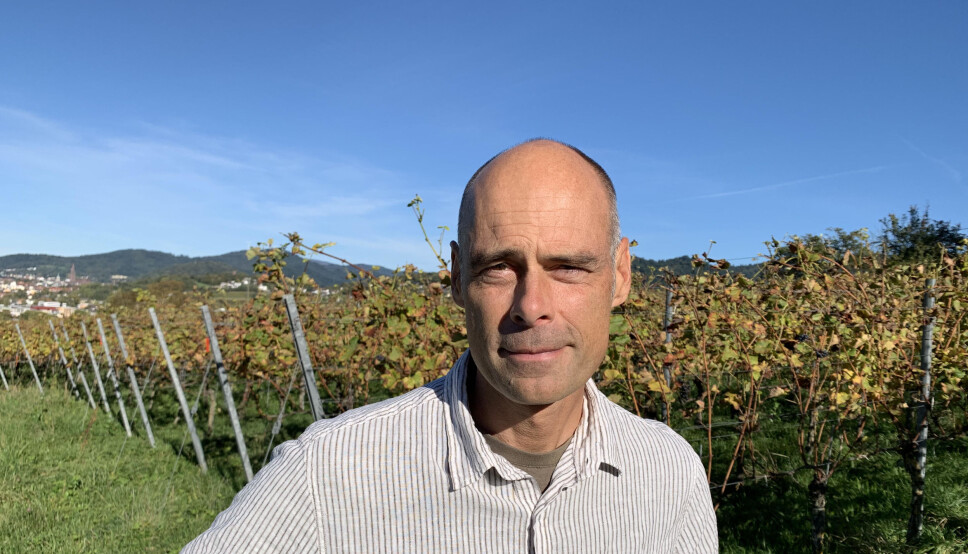 Researcher believes people should be allowed to travel abroad this summer
If people in Norway and other European countries are asked not to travel abroad this summer, we risk risk inflicting far greater damage than the pandemic itself, according to Stefan Gössling, Research Coordinator in tourism at Western Norway Research Institute.
The unsettling images of heavily armed men in Michigan's state Capitol on April 30, resembling guerrillas, evoked disbelief across the world. The group was part of a larger protest against the stay-home order issued to tackle the coronavirus pandemic and, following an extension of the order, demanded their jobs back.
"Allow people to travel this summer"
In Europe, such worrying scenes are less likely; we rarely carry arms into public buildings and, moreover, Europeans have seemed largely willing to accept long-lasting, strict measures.
Still, stay-at-home orders and layoffs cannot be extended for too long, warns tourism researcher Stefan Gössling at Western Norway Research Institute.
Rage and unrest of the kind seen in Michgan should serve as a reminder that we know little of where long-term closures and a deep economic crisis could lead us, even in this part of the world.
Gössling and two colleagues recently published a scientific article in the Journal of Sustainable Tourism where they explore how the pandemic could change society, the economy, and tourism, and discuss how the authorities should go about re-opening the tourism sector.
In short, Gössling recommends that the authorities allow people to travel during the coming summer holidays, even abroad.
Although in favour of necessary restrictions, he does not believe in closed borders at this point in time. Gradual, controlled re-opening of international travel will allow the economy, and not least, the tourism industry, to start operating again. Needless to say, this would be of great significance to the sector which will otherwise be facing the darkest season in decades.
Fears a rise in far-right sympathies
It seems pertinent to ask why people really need to go on a holiday abroad while fellow citizens are still dying from COVID-19; while strict measures are still in place, and while schools remain closed in several countries. Is it not too soon - and too bold? Not according to Gössling. He believes in distinguishing clearly between countries where there is a low risk of infection and countries where the risk remains high. Also, he hopes politicians will keep the long-term risks in mind when making short-term decisions concerning the summer ahead of us:
"Shutting down certain economies in the world over a long period of time involves too great a risk, both for democracy and, in turn, for the climate on Earth", Gössling says.
The researcher fears that the severity of the ongoing economic crisis is nothing compared to the crisis we will be confronted with if entire countries, especially those that rely heavily on tourism, remain closed to foreign tourists for much longer. Portugal, Spain, Italy, and Greece are prime examples of the latter, and given their history, as well as that of Europe in the 20th century, it is not far-fetched to expect that widespread unemployment and discontentment may lead to a right turn:
"Under such circumstances, the voters will move towards the right. A rise in far-right sympathies, perhaps in several countries, means we could face serious consequences in the entire region", Gössling says.
In his opinion, such outcomes must be prevented by all available means, including a cautious re-opening of tourism.
Corridors to 'safe' countries
Norway's Minister of Health has asked Norwegians to prepare for a summer close to home. This is not the only safe option, according to Gössling.
"I believe Norwegians should be allowed to travel to carefully selected countries where the crisis is about to recede, such as Germany or Austria, and vice versa", the researcher says.
Creating such 'tourist corridors' has been discussed both in the EU and in countries such as New Zealand and Australia. Gössling believes Denmark, Sweden, and Switzerland could be added to our safe list by early summer, probably along with several regions in other countries where there are few new cases of the disease. The Mediterranean countries, some of which have been exceptionally hard hit by the pandemic, should also be visited by tourists, if perhaps not Norwegians this season.
The key issue is that the authorities must issue a clear message at an early point in time, Gössling emphasises.
"People need to be told whether or not the borders will be open, sooner rather than later. Neither people nor businesses are able to plan ahead in a 'maybe' situation", Gössling says.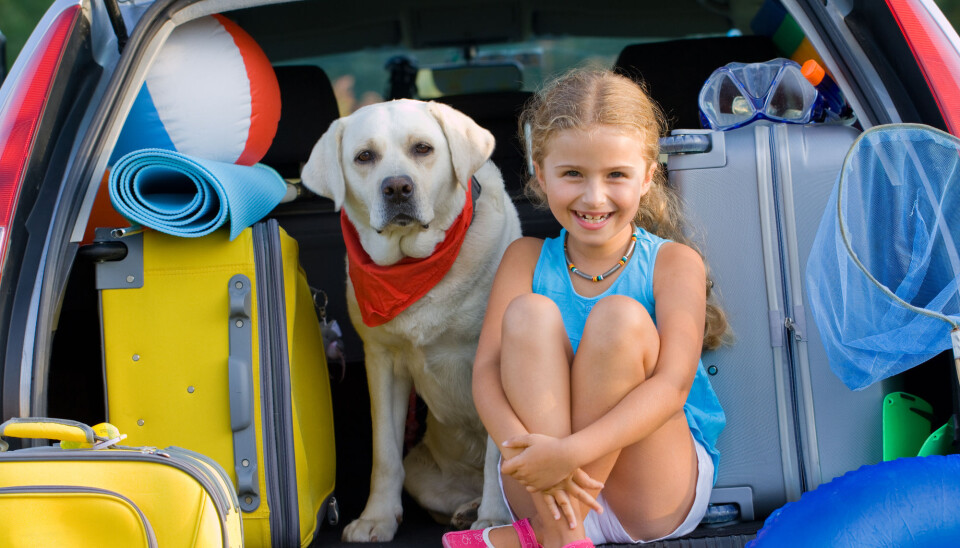 "Go by car"
As for means of transportation, this year should be an anomaly, in Gössling's opinion. Though he would normally recommend sustainable options, he points to the advantages of the car in the present situation:
"Travelling by car allows people to stay in their own environment rather than mixing with fellow passengers on trains, buses and aeroplanes. I would definitely choose to go by car this summer".
Another premise is that hygiene and social distancing measures are respected, at all times and at every destination. If nights are spent at hotels, he advises that guests are served breakfast on a tray, as hotel buffets represent a risk of contamination. Such measures will be easy to implement in Norway's many small hotels. Tourist machines like the beach hotels along Spain's Costa del Sol, for example, could be a different story.
Realising that some may find his visions for the summer of 2020 bold, if not pure madness, the researcher points to lessons from Sweden, a country whose diverging coronavirus strategy has baffled many foreign spectators.
"Sweden has taught us that it is not border closures that prevent the spread of disease, it is people's behaviour. If we all stick to the recommended distance and pay close attention to hand hygiene, we can sufficiently limit the risk of infection".
Hoping to see changes to the tourism industry
Suggestions as to what post-corona society should look like are prominent in the media these days. Gössling, on his part, hopes that the crisis will provide an opportunity for two changes he perceives as long overdue in the tourism industry, the first being an end to the dream of ever-growing volumes.
"For the sake of our climate, tourism must stop striving to attract airborne tourists from the other side of the world. While we can, we should plan for a zero-emission future in the sector".
The other change he would welcome, is a shift towards greater resilience, as there is a tendency that the tourist industry, or a part of it, collapses at the first sight of a crisis. Gössling is particularly keen for states to stop subsidising airlines that have proven to be unprofitable.
In the case of Norway, building a resilient and sustainable tourism industry involves a determination to attract mainly in-land tourists along with short-travelled Europeans.
A glance at the most recent crises that have afflicted tourism, draws attention to the importance of coping with unstable markets, as the coronavirus pandemic will surely not be the last crisis. The future will inevitably bring new crises, not the least as a result of climate change. The latter worries Stefan Gössling more than the ongoing crisis.
"Knowing that a tiny virus can cause such havoc, imagine the consequences once climate change really hits us."
Reference:
Gössling, Stefan et al, Pandemics, tourism and global change: a rapid assessment of COVID-19, Journal of Sustainable Tourism, April 2020