An article from
Norwegian SciTech News at SINTEF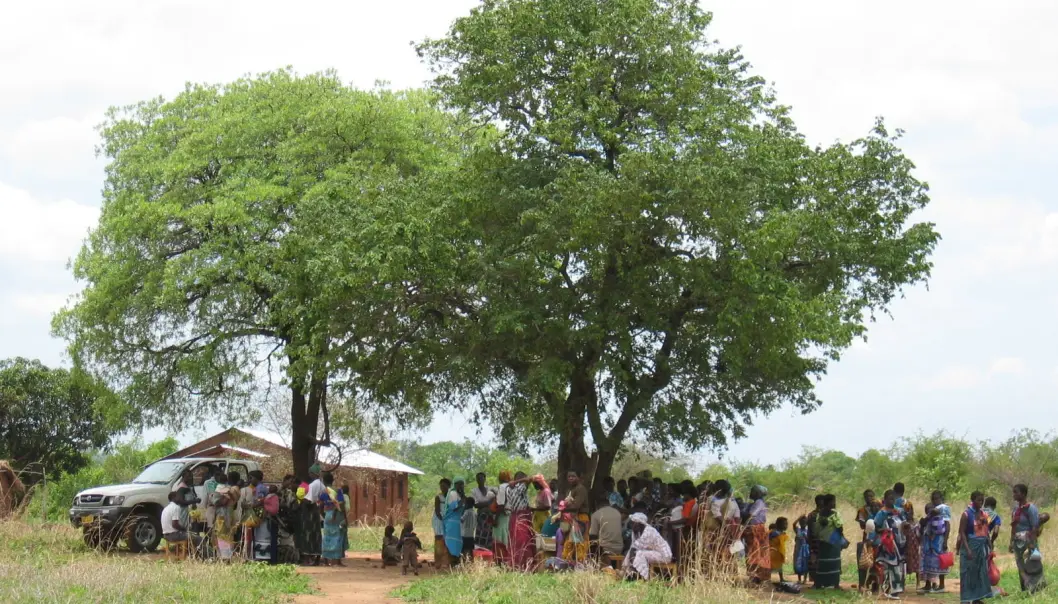 Achieving effective peace agreements
Surveys will reveal what peace agreements following civil wars ought to contain in order to be respected.
Gemini, SINTEF
SINTEF is a broadly based, multidisciplinary research concern with international expertise in technology, medicine and the social sciences.
What do ordinary people think about peace agreements, the distribution of power, amnesties and truth commissions following settlements made after a civil war?
Researchers have theories about peace agreements, but they know very little about what the people in areas of former conflict think about the initiatives taken to create peace. Do people feel excluded and marginalised? And, if so, is there a danger that conflict may flare up again?
These are some of the questions that researchers from SINTEF, PRIO (Peace Research Institute Oslo) and University College, London (UCL) will be looking into.
"This is basic research that won't necessarily produce conclusive results", says Karin Dyrstad at SINTEF. "However, some of our findings may give us some pointers when it comes to working out and revising peace agreements. For example, if everyone asked is critical of the existing agreement, and thinks that trials are better than amnesties, this should be taken into account", she says.
Peace agreements after civil wars
Dyrstad says that they will carry out a survey in three countries that have suffered civil wars – Burundi, Guatemala and Nepal.
"These countries are very different in terms of culture, the nature of the conflicts, and the measures for peace that were put in place", she says. "However, in each case, the wars were brought to a close by the signing of a peace agreement. Any similarities that the survey reveals which are common to all the countries may be interpreted as universal in the case of civil wars", says Dyrstad.
Flaring up again
The peace agreements signed by the incoming governments and former insurrectionists in these three countries are somewhat different. The countries also have different types of electoral systems and national institutions.
All three are currently at peace. Nevertheless, since Burundi was the last country of the three to sign a peace treaty (in 2008), researchers are expecting to find evidence of greater levels of dissent.
"The conflict in Burundi was between ethnic groups", says Dyrstad. "It will be interesting to look into the differences in attitudes between the different groups today. Maybe those belonging to the insurrectionist group will have different views on the agreement than the majority? This in itself will be an important finding", she says.
This can be explained, she says, by the fact that many agreements result in better rights and greater influence for minority groups, and for this reason rapidly gain more support among these sections of the population.
"At the same time, it's also possible that others will remain critical and believe that the agreement has not gone far enough", says Dyrstad. "In order for a peace agreement to be effective, it should be supported by all sections of the population, regardless of the side they were on during the conflict", she says.
Pointing the way
The researchers will spend 2015 planning the project. Among other things, they will be reviewing international surveys, looking into whether previous peace initiatives have influenced the level of political trust in the countries in question, and the role political trust plays in influencing the probability of conflicts flaring up again.
The project group will start acquiring data next year when local project representatives will be assigned to collect the information.
--------
Read the Norwegian version of this article at gemini.no
External links
Related content